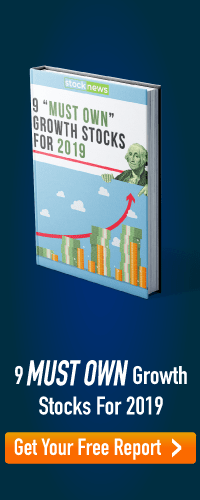 Cannabis stocks like Tilray have become the cryptocurrencies of 2018. Specifically, ever larger number of states legalizing both medical (30 + DC) and recreational (9 US states) cannabis, plus Canada legalizing its recreational use, have sent speculators into a frenzy.
This is why cannabis stock Tilray hit a market cap of $20 billion at one point, at which time it was valued at an absolutely crazy 1,300 times sales. But just why are investors so bullish on cannabis stocks? Because of facts like these:
The population of the US states that have legalized medical cannabis is 200 million
In early 2018 an estimated 2.7 million Americans used medical cannabis
In 2017 the industry grew 32% to $7.9 billion in sales
By 2022 forecasts call for medical cannabis alone (excluding recreational use) to hit $29 billion, representing a 26% annualized growth rate over the next four years
Professional services firm Deloitte estimates that Canada's recreational market by 2019 will be worth $5.3 billion in sales
According to analyst firm, Cowen & Company by 2030 Global Cannabis sales might hit $75 billion, surpassing soda (in Aurora, CO cannabis already outsells alcohol, so this might not be so crazy)
The bottom line is that today cannabis is starting out a tiny legal industry (and only in some places) and likely to become legal in far more jurisdictions, fueling massive growth. There's literally a fortune to be made by smart investors who know which stocks to buy to cash in on this industry that's growing like a weed. Which stocks are those? Well, you might be surprised to learn that the best (and lowest risk) way to profit from the cannabis boom isn't one of the well-known (and massively overpriced) growers but rather one of the fastest growing dividend stocks in America.
Let's take a look at why Innovative Industrial Properties (IIPR) is hands down the best way to profit from cannabis, all while enjoying (relatively) safe dividends growing at spectacular rates.
---
About the Author: Adam Galas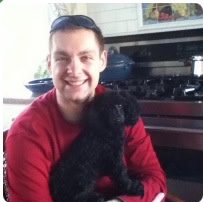 Adam has spent years as a writer for The Motley Fool, Simply Safe Dividends, Seeking Alpha, and Dividend Sensei. His goal is to help people learn how to harness the power of dividend growth investing. Learn more about Adam's background, along with links to his most recent articles. More...
9 "Must Own" Growth Stocks For 2019
Get Free Updates
Join thousands of investors who get the latest news, insights and top rated picks from StockNews.com!
Top Stories on StockNews.com
---