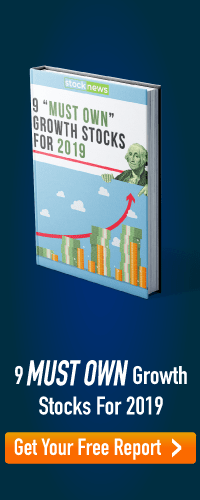 Too often investors fall in love with a stock that looks cheap only to find out that the company is a "Value Trap". Meaning there was good reason for the low price...its a poorly run company whose stock price will only head lower and lower.
One solution for value investors is to seek stocks that also have improving earnings outlooks. This increases the odds of success and makes shares more timely.
The 25 stocks below all have improving earnings outlooks. Plus each has at least 15% upside from current levels to reach the average target price set by Wall Street analysts. And each has a POWR Rating of A (Strong Buy) or B (Buy) which increases the timeliness of shares.
Value + Growth + Momentum = 25 stocks worth exploring now!
| | | | |
| --- | --- | --- | --- |
| Ticker | Price | Target | Upside % |
| CBAY | $13.02 | $20.78 | 59.60% |
| TROX | $14.90 | $20.33 | 36.44% |
| AROC | $10.57 | $14.31 | 35.38% |
| TALO | $28.55 | $36.83 | 29.00% |
| AVAL | $8.01 | $10.00 | 24.84% |
| CNNE | $25.58 | $31.50 | 23.14% |
| CVX | $117.10 | $143.29 | 22.37% |
| AY | $20.37 | $24.38 | 19.69% |
| CECE | $7.74 | $9.25 | 19.51% |
| HP | $58.71 | $70.08 | 19.37% |
| C | $69.51 | $82.89 | 19.25% |
| APY | $39.98 | $47.22 | 18.11% |
| PUMP | $23.23 | $27.38 | 17.86% |
| SPXC | $36.63 | $43.00 | 17.39% |
| NAVI | $13.20 | $15.44 | 16.97% |
| LAWS | $32.49 | $38.00 | 16.96% |
| BBL | $47.38 | $55.40 | 16.93% |
| RPAI | $12.38 | $14.42 | 16.48% |
| OFG | $19.77 | $23.00 | 16.34% |
| CVE | $10.01 | $11.62 | 16.08% |
| EPD | $29.36 | $34.00 | 15.80% |
| SCI | $42.71 | $49.33 | 15.50% |
| DAL | $57.11 | $65.92 | 15.43% |
| BCOR | $34.72 | $40.00 | 15.21% |
| SEIC | $53.87 | $62.00 | 15.09% |
Here are links to 3 other popular destinations to make the best use of the POWR Ratings:
Full List of "A "Rated Strong Buy Stocks
9 "Must Own" Growth Stocks For 2019
Top Stories on StockNews.com
---