On Wednesday I was doing my usual scan of the daily investment news. After reading this article from CNBC you could have knocked me over with a feather. Here is the key excerpt:
"Futures trading now indicates an 80% chance of a rate cut by January 2020, according to the CME's FedWatch tool. However, the decrease could come even sooner than that — the tool assigns a 51% probability of a move lower in September and a nearly 42% chance of two cuts by January."
Short Answer: THIS IS NOT GOING TO HAPPEN!
In fact, it is borderline insane to lower rates given the facts in hand. However, if it did actually happen, then it's the same as the Fed pulling the fire alarm as we all prepare for the next bear market. Again…it's just not going to happen.
Longer Answer: What you are seeing play out is nothing more than wishful thinking on the part of some traders. That's because the market has pulled back and they would like the Fed to inject some low rate steroids into the mix to pump up stock prices.
This is the same kind of temper tantrum that comes from a hyper active child begging mom and dad for a 4th bowl of Lucky Charms. The Fed needs to maintain the role of the Parent in the room saying that someone is about to get a time out 😉
The fact remains the economy is still growing. And the Fed Funds rate is well below the historical norm. Actually it is very low this late in an economic expansion and bull market.
Remember the Fed was actively trying to raise rates over the past couple years. They put it on hold during the Q4 correction as not to further spook the market.
And the reason they were raising rates is because a low rate environment that stays in place too long invites over-speculation and risk taking. This creates equity bubbles and a more severe subsequent recession and bear market (like the Great Recession).
To be clear, I don't see the Fed raising rates any time soon either because inflation is still under the 2% target. However, in the final innings of an economic expansion inflation almost always comes out to play. When that takes effect, then as sure as night follows day, the Fed will be raising rates again towards the long term norms of 3.5 to 4%…and maybe above.
What to Do Next?
This false notion of a looming rate cut is unnaturally pushing rates too low. Couple that with the short term uncertainty of the US-China trade talks, and how it leads to more bond buying, and you have an environment that is already lowering interest rates.
When a trade deal does come together (as we all know it will sooner or later) and we all see the economy is in fine shape, then rates will rise. There are two good ways to directly trade that change of trend.
Buy Bank Stocks: They produce more profits in a rising rate environment. So it would be a time to overweight the group. Because this is such a fragmented industry, then it might be better to use ETFs for your sector allocation instead of casting your lot with just 1 or 2 financial stocks.
IYF is the standard choice. However, I prefer KRE which focuses on the regional banks which are smaller than the primary holdings of IYF and thus generally have more upside potential.
Short Bonds: Rising rates = lower bond prices = shorting bonds as the route to profits. There are several ETFs to choose from, but little reason to veer from the bread and butter pick of TBF which is a great way to profit from rising Treasury rates.
Just remember the long term norm for the 10 year Treasury is over 4%. So the current yield of 2.39% is not built to last as we continue to have a reversion to the mean.
When to Place These Trades?
Unfortunately it's still a shade too soon. The breakdown in US-China trade talks had stocks tanking at the end of the session Friday. Likely there is also a bit more downside pressure on rates until signs of trade progress are being made (Flight to Safety trade). But in the not too distant future will be the time to strike.
I will be monitoring the situation closely and sharing the timing of those trades with members of the Reitmeister Total Return portfolio. That is also the place where I hand select stocks with the best fundamental and technical make up to outperform in the weeks and months ahead.
Learn more about the Reitmeister Total Return portfolio
Wishing you a world of investment success!



Steve Reitmeister
…but my friends call me Reity (pronounced "Righty")
CEO, Stock News Network
---
About the Author: Steve Reitmeister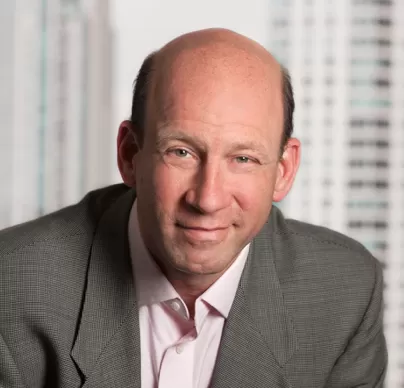 Steve is better known to the StockNews audience as "Reity". Not only is he the CEO of the firm, but he also shares his 40 years of investment experience in the Reitmeister Total Return portfolio. Learn more about Reity's background, along with links to his most recent articles and stock picks. More...
9 "Must Own" Growth Stocks For 2019
Get Free Updates
Join thousands of investors who get the latest news, insights and top rated picks from StockNews.com!
Top Stories on StockNews.com
---