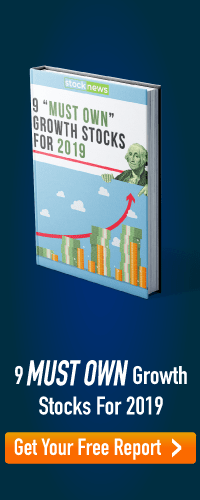 The POWR Industry Rank  covers 123 different industries and over 4,000 individual stocks. With the surge in the market this year you would expect a more growth oriented group to be leading this momentum based rating system. Amazingly the #1 industry is the steady as you go Insurance- Property & Casualty Group.
Of the 55 stocks in this group there are 25 sporting a POWR Rating of "A" Strong Buy.  Heading that list are well known companies like Berkshire Hathaway (BRK.A), Chubb (CB), Progressive (PGR), Allstate (ALL) and more. See the rest below.
Not all the stocks in this group are looking so bold. There are actually 11 parked in Neutral and 9 downcast with Sell ratings. Make sure you don't own any of those stocks by checking the full list here: Insurance- Property & Casualty Group.
Also here are links to 2 other popular destinations to make the best use of the POWR Ratings:
Full List of "A "Rated Strong Buy Stocks
9 "Must Own" Growth Stocks For 2019
Top Stories on StockNews.com
---