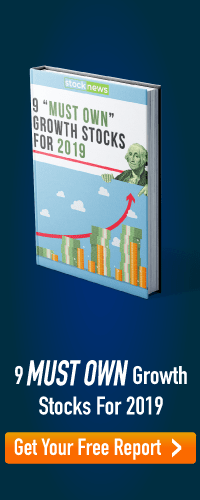 Nobody likes to be given a grade of F in school…or in stock ratings. Yet, these stocks have shown such poor price action recently that they have fallen to this lowly state of a POWR Rating of "F" Strong Sell.
Aphria is the most well known of the companies found on this list. This once high flying medical marijuana stock has tumbled of late. BelGene, Hecla and Mallinckrodt and Malink are other notable additions. Check out the full list of upgrades below.
All of these stocks were recently downgraded to a POWR Rating of "F" Strong Sell. The POWR Ratings is a momentum based stock ranking system. In general, stocks don't suffer this poor of price action unless the fundamental outlook has also become very weak.
Typically when both the fundamentals and price action head south…the stock continues to underperform into the future. The best strategy is to sell these shares and find better opportunities elsewhere. The place to look for greener pastures is our full list of "A" rated Strong Buy stocks found here: https://stocknews.com/best-stocks/
9 "Must Own" Growth Stocks For 2019
Top Stories on StockNews.com
---