The airline industry was among the worst-hit amid the COVID-19 pandemic, as borders were closed and lockdowns were imposed all over the world. But the rollout of vaccinations has ensured that restrictions were relaxed, providing relief to airline companies.
As the global economy reopens, companies including American Airlines Group (AAL) and Delta Air Lines (DAL) are well poised to benefit from pent-up travel demand, which will boost revenue growth in the next few quarters.
Let's see which of these two airline stocks is currently a better buy.
American Airlines (AAL)
In Q3 of 2021, American Airlines reported revenue of $9 billion which was 25% lower than the same period in 2019. It reported an adjusted pre-tax loss of $833 million, indicating a margin of -9.3%. However, driven by federal grants, it reported a GAAP net profit of $169 million in Q3.
The company's cost structure and rising interest payments ensured American Airlines did not report a net income in the September quarter, despite a robust demand environment. Initially, American Airlines had forecast sales to decline by 20% compared to the same period in 2019. 
Further, it also forecast an adjusted pre-tax loss margin between 3% and 7% in Q3.
American Airlines explained travel demand was hit as the number of COVID-19 cases surged at an alarming rate in August. Now, it expects sales to fall between 24% and 28% in Q4 compared to the same period in 2019 while pre-tax margins are estimated to range between -10% and -14%.
Delta Air Lines (DAL)
Delta Air Lines had initially forecast Q3 sales to decline between 30% and 35% compared to the same period in 2019. However, it also intended to lower overall capacity by approximately 30%, allowing the company to lower costs.
In Q3 of 2021, Delta's sales slumped by 34% compared to 2019, permitting the company to post a pre-tax profit of $216 million and adjusted earnings of $0.30 per share. Its earnings were higher than Wall Street forecasts of $0.17. Despite near-term headwinds, Delta also reported a positive operating cash flow in the quarter, showcasing the strength of its balance sheet.
If we include the federal grant received by the company, Delta's pre-tax profit stood at $1.5 billion while adjusted earnings rose to $1.89 in the September quarter.
The verdict
I believe Delta Air Lines is currently a better investment.  While analysts expect a majority of the airlines to report accelerating profits in 2022, American Airlines' bottom-line growth will be negligible next year. American Airlines ended Q3 with more than $38 billion in debt as well as $15 billion in pension and lease liabilities. It also burnt close to $2 billion to fund its operations in the quarter while its cash balance stood at $14.5 billion.
Moreover, in the next four years, it has close to $20 billion of debt maturities, making it a high-risk bet compared to Delta Airlines right now.
Analysts tracking American Airlines have a 12-month average price target of $19.08 for the stock which is lower than its current trading price. Comparatively, Delta Airlines stock is trading at a discount of 30% to consensus estimates.
---
AAL shares were trading at $20.47 per share on Monday morning, up $0.18 (+0.89%). Year-to-date, AAL has gained 29.80%, versus a 26.40% rise in the benchmark S&P 500 index during the same period.
About the Author: Aditya Raghunath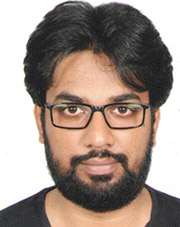 Aditya Raghunath is a financial journalist who writes about business, public equities, and personal finance. His work has been published on several digital platforms in the U.S. and Canada, including The Motley Fool, Finscreener, and Market Realist. More...
More Resources for the Stocks in this Article