Nowhere is safe!
It seems nowadays, it doesn't matter how reputable the company appears to be, there are still many risks involved when investing in the cannabis sector. We have followed the majority of the cannabis stocks from their infancy and have watched numerous scandals from Organigram and their pesticides, Cronos and Aphria's short seller attack, Canopy Growths CEO getting fired and now the most recent news with Canntrust growing in their facility, prior to obtaining their license.
These are some of the largest companies in the cannabis sector and have all been tainted one way or another through the media. There is one company that has managed to dodge all the bullets and stands out in my mind, and that company is aurora cannabis.
Can you earn $250 in 2 Days?
We'll put up $5,000 to see.
Aurora still has their reputation intact
Recently Aurora Cannabis has been one of the slowest moving stocks relative to its peers, hovering around $10 per share Canadian for the longest time. It saw some awesome gains earlier in the year with Nelson Peltz joining the board, and the hope of multiple partnerships on the horizon. The stock ran up on speculation as well as a broad-based rally in the stock markets up until the end of the first quarter, then things started to go south for the cannabis sector. We have been stuck in a pullback, but as time goes on the sector will be due for a rally in the future. For the past year, I have been a much more cautious investor after learning a lot trading small and large-cap stocks, for myself, I will be looking for the large-cap stocks to hold long term and aurora cannabis is looking once again like the stock to keep on the top of your watch list.
It's more than reputation
Although Aurora Cannabis is one of the only companies to maintain its reputation, that alone is not the only reason to invest in the company. As investors, we get impatient with a company if the stock is not going up every day and setting fresh highs, but sometimes it's the slow and steady ones that win the race. In my opinion, I think Aurora Cannabis is going to live up to its reputation to be one of the most successful companies within the cannabis sector for many reasons.
The company remains one of the only companies to be fully independent without any outside investment like canopy and Cronos. We have seen what kind of influence that can have on a company, although it has not always been negative, I feel that the sheer fact that Aurora Cannabis still has the option to partner with multiple businesses carries upside alone.
Aurora Cannabis is also a global leader in international expansion with a presence in 23 countries that gives it a competitive advantage to capitalize on the international medical market, which should grow to over $30 billion by 2024.
On the Canadian front Aurora Cannabis expects to be producing 625,000 kilograms of cannabis by mid next year and expect positive EBITDA by the last quarter. With all of these positives to look out for I can see Aurora Cannabis being the turtle, slowly paddling by all of the other sinking ships in the cannabis sector to potentially gain the number one spot.
(Disclosure: We own Aurora Cannabis shares)
Written by Aaron Missere, Departures Capital
---
Aurora Cannabis Inc. (ACB - Get Rating) shares fell $0.02 (-0.28%) in after-hours trading Thursday. Year-to-date, Aurora Cannabis Inc. (ACB - Get Rating) has gained 45.56%, versus a 20.87% rise in the benchmark S&P 500 index during the same period.
---
This article is brought to you courtesy of StockNews.
About the Author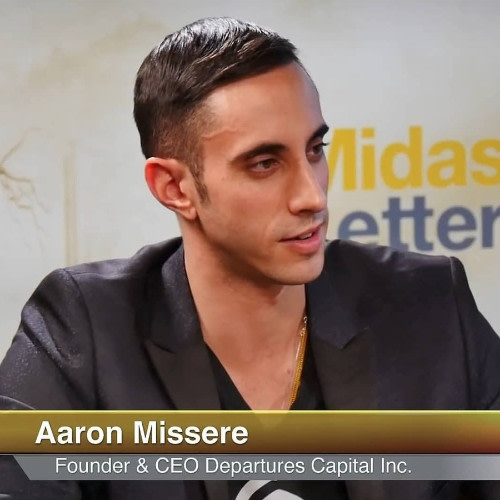 Aaron Missere is the CEO and founder of financial media company Departures Capital Inc. He is an avid and experienced investor, with a primary focus on the cannabis industry. In addition to being a featured contributor to StockNews.com and ETFDailyNews.com, he is an author for SmarterAnalyst.com. Aaron also currently hosts a weekly show on YouTube that recaps and explains the movement in the stock market, with a heavy emphasis on marijuana stocks.
More Resources for the Stocks in this Article