Earnings in the cannabis sector have been decent so far in 2020 and we have even seen some explosive gains that remind us of 2018 from the likes of stocks such as OrganiGram (OGI). We have also seen a more positive shift in sentiment from analysts and media outlets.
These are all good signs for the industry but how about Aurora Cannabis (ACB) specifically?
Investors in Aurora Cannabis have been on a rollercoaster ride recently. Shares of the company made a 52-week low on January 13th of $1.50 on the NYSE. Many investors are nervously awaiting Aurora Cannabis' quarterly earnings report scheduled to be released on February 10th, 2020.
Investors are hoping that Aurora Cannabis can address many of the issues that the company has been facing over the last quarter that sent the stock plunging.
Let's take a look at 5 reasons one might want to get involved in this stock before they report:
1) Analysts are calling for a new CEO. Earlier this month Cantor Fitzgerald analyst Pablo Zuanic urged Nelson Peltz to help find a new high profile CEO as opposed to negotiating a deal with a consumer packaged goods company. There is widespread speculation that Terry Booth could step down as CEO and Aurora Cannabis could bring on someone who is a lot stricter with capital spending. We believe this could happen and that Aurora Cannabis could greatly benefit from new management. If this happens, it could drive the share price higher.
2) Aurora Cannabis is set to start selling in Germany again. Aurora Cannabis was penalized earlier for not having the proper permit to protect their products from microbial contamination. This effectively halted its sales in Germany. Former CCO Cam Battley mentioned that obtaining the permit should cost $5,000 and take about four weeks. We are optimistic that Aurora Cannabis sales in Germany could return within the next month.
3) There have been positive signs coming from the edibles 2.0 market. Aurora Cannabis has been selling through their inventory of products for the 2.0 market, especially their gummies. Positive signs of sales for their 2.0 market products will help their revenues not to mention these are higher-margin products. As the Canadian retail market expands, Aurora Cannabis can expect to generate more and more revenue in the coming quarters.
4) Sentiment in the cannabis sector is changing. We can feel it in the media and in the stock valuations. OrganiGram reported strong results which resulted in a 50% rally. The same is possible for Aurora Cannabis if the company delivers on the key concerns investors have. Overall the cannabis sector has bounced off of its 52-week lows and stocks are now showing signs of stability and consolidation. As the Canadian market stabilizes, most licensed producers especially Aurora Cannabis will have the ability to continue to grow revenues.
5) Aurora Cannabis's balance sheet could look a lot better this quarter. It was pretty clear last quarter that Aurora Cannabis needed to get their expenses under control. With recent news emerging and analyst's bashing the company for having too much debt, we expect Aurora Cannabis will address the issues that they have in terms of debt. Cowen analyst Vivian Azer affirmed her outperform rating on shares of Aurora Cannabis with a $4.60 USD price target. She mentioned that after meeting with management the company is "working with its creditors to restructure " its debt covenants. She also expects the company to more carefully control production costs, selling, general and administrative expenses, and capital spending while it restructures existing debt covenants.
So, should investors be buying shares of Aurora Cannabis before they release earnings next week? We are optimistic that this company could surprise the market for the reasons outlined but this is a significant risk/reward scenario. Despite the potential positive catalysts we've just outlined, the one major concern we have for the near term is the amount of goodwill on Aurora Cannabis balance sheet that could lead to a write-down.
Investors should know that buying shares in ACB before February 10th isn't for faint-hearted. Be prepared for a big move post-earnings, one way or the other.
(Disclosure: The author owns shares of Aurora Cannabis)
---
ACB shares were trading at $1.93 per share on Monday morning, up $0.04 (+2.12%). Year-to-date, ACB has declined -10.65%, versus a 0.58% rise in the benchmark S&P 500 index during the same period.
About the Author: Aaron Missere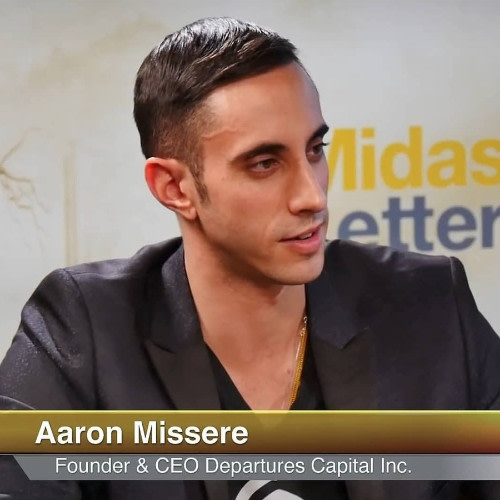 Aaron is an experienced investor who is also the CEO of Departures Capital. His primary focus is on the cannabis industry. He also hosts a weekly show on YouTube about marijuana stocks. Learn more about Aaron's background, along with links to his most recent articles. More...
More Resources for the Stocks in this Article