The clean energy industry has underperformed the indexes year to date. However, the long-term prospects for this capital-intensive sector is positive given the shift towards renewable energy solutions, which is supported by governments all over the world.
The addressable market for clean energy companies is expanding and the costs to generate renewable energy continue to decline as firms benefit from economies of scale. Here, we take a look at two beaten-down stocks part of the clean energy sector.
These companies are American Superconductor (AMSC) and Advent Technologies (ADN). Shares of AMSC are down 38% year to date and ADN has lost 44% in market value in 2021. However, Wall Street expects these stocks to stage a comeback in the second half of this year.
American Superconductor
American Semiconductor provides megawatt-scale power resiliency solutions. It has two primary business segments that are Grid and Wind. The Grid business offers solutions that allow electric utilities, renewable energy project developers as well as industrial facilities to connect, transmit, and distribute power. The Wind business designs wind turbines and licenses them to third parties under the Windtec Solutions brand.
Last month, AMSC disclosed its results for its fiscal fourth quarter of 2021 ended in March. It generated $21.2 million in sales, an increase of 16% year over year compared to $18.1 million in the prior-year period. Despite its revenue growth, the company reported a loss per share of $0.29 which was wider than its prior-year loss of $0.27 per share.
One key aspect of its financial results was AMSC's Grid business that expanded 40% year over year. Its sales have risen from $48.4 million in fiscal 2018 to $87.12 million in 2021. Analysts expect sales to rise to $110 million in 2022 and to $135 million in 2023. This expansion in the top-line will allow ASMC to improve profit margins from a loss of $0.59 per share in 2021 to a loss of $0.08 per share in 2022.
One Wall Street analyst tracking ASMC stock has a price target of $28 which is 94% above its current trading price.
Advent Technologies
A company valued at a market cap of $400 million, Advent Technologies is an advanced materials and technology development company. It operates in the fuel cell and hydrogen markets. Advent Technologies develops, manufactures, and sells components that determine the performance of hydrogen fuel cells and other systems.
In Q1 of 2021, the company reported revenue of $1.49 million which was its first quarter of reasonable sales. In the prior-year quarter, its sales stood at just $100,000. It reported an adjusted net loss of $0.99 million and Advent Technologies ended the March quarter with $125 million in cash reserves.
Wall Street expects sales to rise to $13.57 million in 2021 and almost double to $24.6 million in 2022. It is forecast to report a loss per share of $0.31 in 2021 and a loss of $0.30 per share in 2022.
According to Tip Ranks, an analyst has a 12-month average price target of $18 for Advent stock which is 116% higher than its current trading price.
The final takeaway
Both the stocks are only covered by a single Wall Street analyst and the upside potential might be skewed making them high-risk bets given the companies are valued at a premium and are still reporting an adjusted loss. However, the relatively small size of the two companies presents them with expansion opportunities as they are part of an industry that is attracting billions of dollars in investments each year.
---
AMSC shares were trading at $14.39 per share on Thursday afternoon, down $0.67 (-4.45%). Year-to-date, AMSC has declined -38.56%, versus a 16.88% rise in the benchmark S&P 500 index during the same period.
About the Author: Aditya Raghunath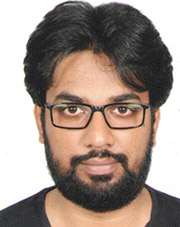 Aditya Raghunath is a financial journalist who writes about business, public equities, and personal finance. His work has been published on several digital platforms in the U.S. and Canada, including The Motley Fool, Finscreener, and Market Realist. More...
More Resources for the Stocks in this Article