The cannabis market is finally showing some signs of stability, after a severe downturn over the past 8 months.  There is no doubt there is still a significant opportunity within the global cannabis market, in fact, studies suggest that the industry will see a CAGR of 24% for years to come. 
One company that comes to mind when evaluating cannabis stocks for 2020 is Aphria Inc. (APHA).  Here are 6 reasons why growth-oriented investors should take a look at Aphria: 
First off, Aphria was the first large-cap Canadian LP (licenced producer) to achieve a profitable quarter, and their last quarter reinforced the fact that that was not just a one-time ordeal. Two quarters in a row Aphria was able to achieve profitability and as the cannabis market in Canada improves we expect that trend to continue. Profitability has become increasingly important for every cannabis company and many of Aphria's competitors are still years away from profitability which makes them stand out.
Second, we like the fact that Aphria has a healthy balance sheet capable of weathering the storm as the cannabis sector consolidates. We expect many companies within the sector to go bankrupt and Aphria will have the cash to capitalize on deals as they come up in the market. Strategic acquisitions in the form of brands, contracts, medical/science platforms at rock bottom prices could give Aphria a further advantage to diversify when the time is right. 
Third, Aphria has impressive international expansion. The company has recorded for two quarters in a row more than 90 million in revenue and German demand is expected to continue to grow through 2020. Aphria will also start production in Germany by the end of 2020 as they were awarded the right to produce one ton of cannabis per year. The company is also building out assets in other parts of Europe along with Latin America which will strengthen its international footprint and provide further diversity of revenue streams down the road. 
Fourth, we see Aphria having a very attractive valuation compared to its peers. Aphria currently has a market cap of just $1.25 billion yet their revenue numbers trump some of their competitors many times the size of Aphria. 
Fifth, Aphria is viewed as a potential target for a large investor looking to get into the cannabis business, not to mention the company has a good reputation now that they are profitable.  
Sixth, if not acquired, Aphria could partner with a big consumer packaged goods company or another potential investor, and this would most likely send shares skyrocketing. This, of course, is just theoretical and we all know what can happen when we wait around for a partnership to happen (i.e. Aurora Cannabis). 
Therefore, as we head into 2020, we believe that Aphria could be the best-positioned cannabis company amongst its peers.  
(Disclosure: The author owns shares of Aphria)
---
APHA shares fell $0.01 (-0.19%) in after-hours trading Thursday. Year-to-date, APHA has declined -7.38%, versus a 28.66% rise in the benchmark S&P 500 index during the same period.
About the Author: Aaron Missere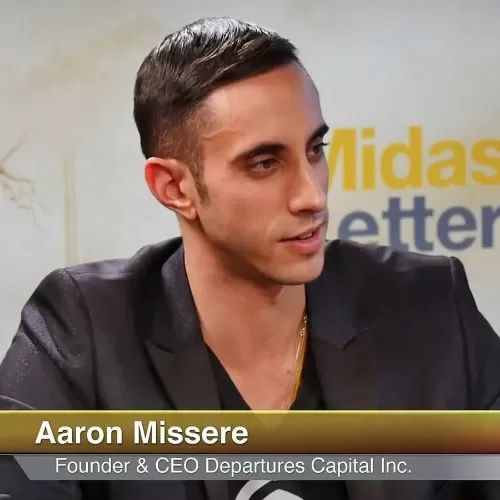 Aaron is an experienced investor who is also the CEO of Departures Capital. His primary focus is on the cannabis industry. He also hosts a weekly show on YouTube about marijuana stocks. Learn more about Aaron's background, along with links to his most recent articles. More...
More Resources for the Stocks in this Article