(Please enjoy this excerpt from the February 2020 issue of the POWR Trends newsletter).
AbbVie (ABBV)
It has been reported that the Chinese government has recommended that doctors test AbbVie's anti-viral drug Aluvia (other names or their antiviral drugs are Ritonavir and Lupinavir) to patients who have tested positive for the Wuhan coronavirus. It should be noted that ABBV is a large cap (US$120b) US pharmaceutical stock so moving the needle with their coronavirus ant-viral drugs is not so easy. Also AbbVie is looking to acquire Allergan (AGN).
ABBV specializes in therapeutic drug research and development. Its products are intended for treating rheumatoid arthritis, psoriasis, Crohn's disease, thyroid disease, Parkinson's disease, HIV, complications of mucoviscidosis, low testosterone levels, and complications associated with chronic renal disease.
Sales are distributed geographically as follows: the United States (65.7%), Japan (4.9%), Germany (3.9%), the United Kingdom (2.6%), France (2.4%), Canada (2.2%), Italy (2%), Spain (1.9%), the Netherlands (1.1%), Brazil (1.1%), and other (12.2%).
Should the coronavirus continue to get worse it is highly likely that AbbVie will be needed to supply significant volumes of their anti-viral pharmaceuticals. If we see a global pandemic this would mean top tier drug companies with leading anti-viral medicines should benefit greatly. If not, the stock is still well valued and will benefit from the rising needs of US and global patients with chronic diseases.
The POWR Rating on www.StockNews.com for AbbVie is a 'B' which indicates a Buy. Their peer group ranking is 27 out of 215 in the medical-pharmaceuticals category.
On the plus side valuation is very attractive with a low 2020 PE of just 9.1. The POWR price target (using DCF) is US$166.68, representing 99% potential upside.
More ABBV ratings and research on StockNews.com
Alibaba Group (BABA - Get Rating)
BABA should benefit from the coronavirus as the Chinese spend more time locked down at home. This will benefit Alibaba as they offer a full range of internet services and are considered to be in the top 3 Chinese internet giants.
Key Alibaba companies and investments include their China based online shopping platforms (Alibaba.com,Taobao.com, Tmall.com, Aliexpress.com), Lazada (leading online seller in S-E Asia), Didi Chuxing (ride hailing), Ele.me (food delivery), SenseTime (facial recognition), Alibaba Cloud, and many others.
Financial services include Alibaba's platform Alipay. Alipay ranks number 2 in global mobile payment users with ~870m users, as of March 2018. Alibaba owns 33% of Ant Financial (private) who owns Alipay. Ant also operates an investment fund, micro-loans, insurance services, a digital bank and more with ~450 million users via its products.
BABA also offers extensive online health services. Alibaba Health Information Technology Limited (HK: 0241) ('Alibaba Health) is an investment holding company mainly engaged in the pharmaceutical e-commerce business. Alibaba owns ~67% of the company. The Company provides e-commerce platform services including providing e-commerce platform maintenance related software services to Blue Cap Health Food merchants on Tmall.com and providing outsourced and value-added services to Tmall entities. In addition, the Company is also involved in the online and offline sale of self-operated healthcare products, the provision of the construction of a medical services network and other healthcare related services, as well as the provision of tracking services principally for the drug industry in the People's Republic of China (PRC).
BABA also owns an interest in hundreds of other companies, most of which are involved with online selling.
The POWR Rating on StockNews.com for Alibaba is a 'B' which indicates a Buy. Their peer group ranking is very high at 9 out of 117. Noteworthy is that BABA ranks an 'A' in 3 of the 4 POWR Ratings.
(BABA is also one of the stocks hand-selected for Reitmeister Total Return portfolio.)
KraneShares MSCI All China Health Care Index ETF (KURE)
The investment objective of the KraneShares MSCI All China Health Care Index ETF (KURE) is to track the MSCI China A Health Care Index, which captures large and mid-cap Chinese healthcare companies listed on the Shanghai and Shenzhen exchanges.
China's ageing population means the KURE fund will receive a strong demographic tailwind. The rising middle class can increasingly afford to spend more on health care. According to the World Health Organization (WHO), as of January 2019, per capita health spending in China is just $398, compared to an average of over $6,500 for the world's top eight healthcare markets.
Given the coronavirus epicenter at this stage is in China (97% of deaths are in Hubei), this suggests that the KURE ETF is well positioned to additionally benefit.
The fund has a focus on the large-cap (47%) and mid-cap (51%) Chinese health stocks; also with the majority of listings either in China or Hong Kong. (Follow this link to see the Top 10 holdings for KURE)
The POWR Rating in www.StockNews.com for the KURE ETF is an 'A' which indicates a Strong Buy. Their peer group ranking is 3 out of 37 in the China equities ETFs category.
More KURE ratings and research on StockNews.com
What to Do Next?
We hope you enjoyed this excerpt from the February 2020 issue of the POWR Trends newsletter.
POWR Trends focuses on the biggest growth stories that investors need to be aware of from the Streaming Wars to Internet of Things to Graphene to 5G and more. If you want to find the best ways to invest in these dynamic growth arenas, then it's time to discover the POWR Trends newsletter.
---
BABA shares . Year-to-date, BABA has gained 4.73%, versus a 5.12% rise in the benchmark S&P 500 index during the same period.
About the Author: Steve Reitmeister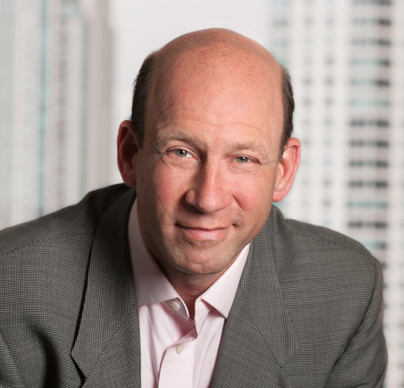 Steve is better known to the StockNews audience as "Reity". Not only is he the CEO of the firm, but he also shares his 40 years of investment experience in the Reitmeister Total Return portfolio. Learn more about Reity's background, along with links to his most recent articles and stock picks. More...
More Resources for the Stocks in this Article