January has been a good month for all investors as the S&P has rallied +2.7% out of the gate. Gladly some stocks are doing much better than others. And often that early lead points to stocks that will continue sprinting ahead of the pack.
With that notion in mind I want to show you the 3 best performing Reitmeister Total Return portfolio stocks so far in January; Alibaba (BABA), Brinker International (EAT) and j2 Global (JCOM). More on each below:
Alibaba (BABA - Get Rating)
Let's start with the easiest pick…Alibaba. For every reason that you have admired the US based FANG stocks, that is exactly why you should appreciate the upside potential for this Chinese ecommerce giant.
The beauty is that the long term growth potential may even be greater than the FANG stocks given the still large percentage of the Chinese population that is not yet online. Plus BABA has aspirations to go beyond their native borders to provide ecommerce and cloud services in other expanding parts of the globe.
When you add it altogether you understand why analysts expect them to achieve 26% annual earnings growth into the future. But given the average earnings beat of 18% the past four quarters, then it says that growth may be even better than expected.
For all these reasons and more Alibaba needs to be part of any list of stocks to own for 2020. Right now it is up +5.58% on the year. Yet just a couple days ago was even higher until a round of profit taking too place after the signing of the Phase 1 trade deal.
Take this little sell off as your opportunity to load up on BABA for the continued gains likely to unfold in 2020 and beyond.
Brinker International (EAT)
You know these guys better as the owners of the large restaurant chain, Chili's. What I found so funny was how much this stock was tanking a few months back on worries about China trade.
Think about that for a second. Was anyone really going to eat less "baby back, baby back, baby back ribs" because of China trade? Of course not. And thus the decline in EAT shares made for a tasty entry point into a stable growth company with an even more delicious 3.6% dividend yield.
Even with EAT rallying +4.2% today alone, it is only perched at $44.41 when the average Wall Street target price is $49.10. And several analysts believe that $54 to $58 is fair value. My guess is that investors need one more mouth watering earnings report this quarter to finally get EAT up to it's rightful destination.
j2 Global (JCOM)
As the saying goes "Leave the best for last". That makes sense as JCOM has been the top performer for the portfolio in January at +10.1%.
The main story here is that JCOM is being priced with the lower PE applied to media companies. And yes, they have a healthy and growing online media empire headlined by PC Mag, Ign, Speedtest and Ask Men.
However, what investors continue to miss with JCOM is their growing cloud based communications solutions for business. That industry offers much higher valuations for EPS growth.
The more that this cloud business grows…the more it will dominate the view of JCOM by investors…the more they will be paying for each $ of earnings.
So yes, right now JCOM trades for only $103. But I tell you that the $7.62 in earnings for next year should be given a PE closer to 20…and thus fair value more like $140-150.
So the 10% gain in hand this year is nice. However, there is still plenty of upside left in the tank to get you interested in adding JCOM shares now.
What to Do Next?
As stated up top, these 3 stocks are the top performers in the Reitmeister Total Return portfolio so far this year. The methods used to pick these stocks have been honed over my 40 year investing career.
In fact, I recently posted a presentation online that covers the strategies I use to select stocks and much more. It's free so check it out now:
9 Simple Strategies to Grow Your Wealth in 2020
---
BABA shares . Year-to-date, BABA has gained 5.58%, versus a 2.81% rise in the benchmark S&P 500 index during the same period.
About the Author: Steve Reitmeister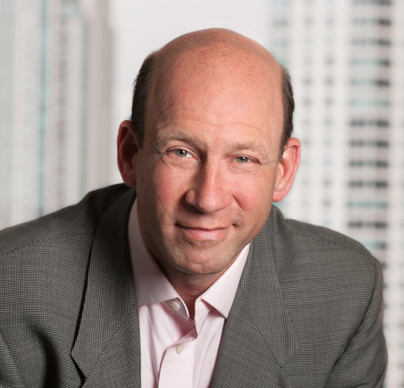 Steve is better known to the StockNews audience as "Reity". Not only is he the CEO of the firm, but he also shares his 40 years of investment experience in the Reitmeister Total Return portfolio. Learn more about Reity's background, along with links to his most recent articles and stock picks. More...
More Resources for the Stocks in this Article