Back in 2012, Coinbase Global < NASDAQ:COIN> launched a user-friendly platform for people to send and receive Bitcoin < CCC:BTC-USD>. By 2021, Coinbase was famous and not long ago, COIN stock was introduced to the public.
There was a lot of hype surrounding this event. Yet, the share price has declined and some investors are undoubtedly feeling disappointed.
On the other hand, the story of COIN stock is still being written, and we're still in the early innings of the game. Is it possible, then, that the stock is just a late bloomer in the making?
As we'll see, there are reasons why cryptocurrency enthusiasts needn't give up on Coinbase yet. Besides, a prominent Wall Street analyst recently set a price target that might shock you – or inspire you to take a long position.
A Closer Look at COIN Stock
To start off, let's recap what's happened so far. Instead of going public through an initial public offering (IPO), Coinbase went public via a direct listing or direct public offering (DPO) on April 14, 2021.
Although COIN stock was assigned a starting price of $250 per share, it almost immediately went above $300 after the opening bell rang on its first day of public trading.
This was an auspicious start, no doubt about that. However, the red-hot sentiment wouldn't last long.
Surprisingly, COIN stock declined for three months after the direct listing. In June, the share price bottomed out at $208.
There may be a recovery in progress, though. By July 9, Coinbase shares were trading above $250, thus indicating slow but steady progress.
Going forward, I would suggest that $300 will be a psychologically significant resistance level. But as we'll now discuss, there's a financial expert who's eyeing a much higher price than that.
Four Reasons, One Price Target
Calling MoffettNathanson analyst Lisa Ellis "bullish" on Coinbase would be quite an understatement.
Not long ago, Ellis reportedly disclosed a jaw-dropping $600 price target for COIN stock.
Before you dismiss Ellis' ambitious call outright, at least consider the four contributing factors she cited.
First, Ellis asserts that blockchain technology offers improvements over traditional finance. For example, transactions on a decentralized ledger become part of an "immutable record" which is less susceptible to manipulation or fraud.
Second, according to Ellis, blockchain technology has challenges but is maturing and overcoming technological hurdles.
The third factor is that cryptocurrencies are gaining traction for more use cases. For instance, cryptos could be viewed as a "store of value." Moreover, Ellis observed that some digital tokens could be useful for transactions and "smart contracts."
Fourth, Ellis asserts that the cryptocurrency ecosystem is going mainstream. I tend to concur with this. Nowadays, large companies and even central banks are finally starting to accept and even embrace the crypto revolution.
A Sharp Dislocation
While Ellis backed up her $600 price target with a solid, four-pronged argument, not every Wall Street expert is quite as bullish.
Oppenheimer analyst Owen Lau presents an example of a commentator who's less ambitious, but still firmly in the bull camp regarding Coinbase.
Not long ago, Lau gave his price target on COIN stock a little nudge, from $434 to $444.
That's not a headline grabber like Ellis' target, but it nonetheless implies substantial upside from the current share price.
Apparently, for Lau it's less about Ellis' four catalysts, and more about the anticipated quarterly data release.
"Based on our tracker and analysis, we estimate [Coinbase] will post another record quarter in trading volume, revenue, verified users and MTU [monthly transacting users]," Lau explained.
With that in mind, Lau sees a "sharp dislocation" between Coinbase's fundamentals and its valuation.
As a result, the analyst believes that COIN stock's current price offers an "attractive entry point for long-term investors."
The Bottom Line
Go ahead and pick your price target for Coinbase shares: $600, $444 or any other number.
As long as it's significantly higher than the current price, then perhaps you'll agree that there's a "sharp dislocation" which investors can, and should, take advantage of.
The stock market can be unpredictable, volatile, and sometimes totally nonsensical. InvestorPlace.com strives to cut through the noise and bring you information on what matters – and how it impacts your portfolio. We deliver thoughtful coverage on everything from stocks to cryptos to pre-IPO investments. So whether you live and breathe breaking stock news or expect your stocks to pay you, InvestorPlace.com has your back.
On the date of publication, David Moadel did not have (either directly or indirectly) any positions in the securities mentioned in this article. The opinions expressed in this article are those of the writer, subject to the InvestorPlace.com Publishing Guidelines.
---
COIN shares fell $0.15 (-0.06%) in after-hours trading Monday. Year-to-date, COIN has declined -24.56%, versus a 17.67% rise in the benchmark S&P 500 index during the same period.
About the Author: David Moadel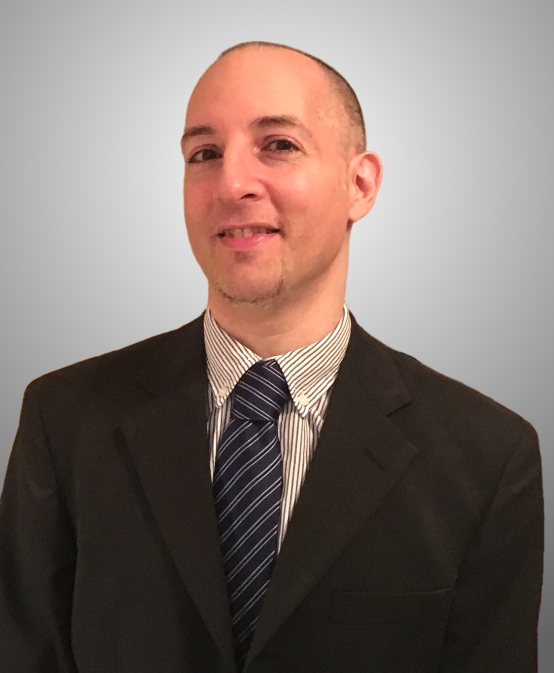 David Moadel has provided compelling content – and crossed the occasional line – on behalf of Crush the Street, Market Realist, TalkMarkets, Finom Group, Benzinga, and (of course) InvestorPlace.com. He also serves as the chief analyst and market researcher for Portfolio Wealth Global and hosts the popular financial YouTube channel Looking at the Markets. More...
More Resources for the Stocks in this Article