The market has been volatile and unkind to most smaller, riskier stocks. But if you are like me, there are only so many conservative large cap income stocks you can load up in your portfolio. At some point you need to get your heart racing and take a calculated risk.
If that sounds like you too, then these 7 stocks under $10 should be right up your alley.
The tamest of these stocks is Catalyst Pharma (CPRX - Get Rating) that has 51% upside to attain its fair value target set by Wall Street analysts. And sitting on top of the list with 155% upside is DURECT Corp (DRRX).
Let's pull back a notch to appreciate the in-depth research process I went through to narrow down to these stocks.
8,000+ US based stocks to start with.
1,435 with POWR Rating of A or B. As you likely know by now, this is our proprietary rating system that is built on top of 4 different scores of a stocks attractiveness. When rolled together it points to stocks experiencing the most healthy momentum at this time and thus likely to stay on the rise.
107 stocks with a price of $10 or less. Like I said it was time to get some excitement happening in our portfolios. Sure these are more speculative stocks, but I mitigate that risk by the employing other criteria to increase the odds of success. POWR Ratings is one such factor. But also the next 2 parameters are vital health checks on these stocks.
83 stocks with a price target placed on them by Wall Street analysts. Meaning that 24 of them were not followed by the street. Without that important fact checking process in place, I'd rather pass on those stocks.
44 stocks with consensus earnings estimates flat to higher for this year and next. This is a important health check coming out of Q2 earnings season. That's because if estimates were heading lower…likely that negative trend would continue with much greater odds of that stock falling further in price.
7 Stocks with 50% or more upside to fair value targets set by Wall Street analysts.
When you add it altogether we are talking about 7 stocks that blend healthy earnings growth + momentum + extreme value. Check them out below.
| | | | | | |
| --- | --- | --- | --- | --- | --- |
| Company | Ticker | Price | Target | Upside % | Market Cap ($mil) |
|    Durect Corp | DRRX | $1.37 | $3.50 | 155.47% | $263 |
|    Lipocine Inc | LPCN | $2.40 | $5.67 | 136.25% | $60 |
|    Compugen Ltd | CGEN | $3.91 | $8.50 | 117.39% | $201 |
|    Asanko Gold Inc | AKG | $0.88 | $1.60 | 81.82% | $199 |
|    Avid Bioservics | CDMO | $6.61 | $10.50 | 58.85% | $371 |
|    Volitionrx Ltd | VNRX | $4.10 | $6.25 | 52.44% | $168 |
|    Catalyst Pharma | CPRX | $6.18 | $9.33 | 50.97% | $636 |
What to Do Next?
I would recommend clicking on the links for the stocks that have the most appeal to you. That will take you to their respective quote pages on StockNews.com where you can find a more in-depth understanding of the stock.
I am referring to the full display of the POWR Ratings for the stock where we break it down into  4 components to appreciate the full attractiveness of the investment. a stock. That includes its Buy & Hold Grade, Trading Grade, Industry Rank and Peer Grade. Just click the ticker for each stock to discover that information and more.
One last thing…
Every day I share a limited number of top stocks through articles just like this one. However, you are cutting yourself short from all the resources of the POWR Ratings system that will help you find the best stocks to buy at any time. Not just speculative stocks like these, but large caps, high dividend, value, growth and momentum stocks.
Ratings are updated every day. And that includes updates on the stocks to sell before they harm your portfolio.
But they are only available to POWR Ratings Premium members. Gladly we have a 30 day free trial which is the best way to get started. Just click the link below to learn more and get started.
30 Day Free Trial to POWR Ratings Premium
---
CPRX shares rose $0.02 (+0.32%) in after-hours trading Wednesday. Year-to-date, CPRX has gained 226.56%, versus a 18.10% rise in the benchmark S&P 500 index during the same period.
About the Author: Steve Reitmeister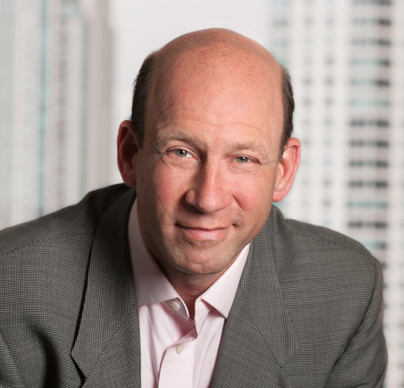 Steve is better known to the StockNews audience as "Reity". Not only is he the CEO of the firm, but he also shares his 40 years of investment experience in the Reitmeister Total Return portfolio. Learn more about Reity's background, along with links to his most recent articles and stock picks. More...
More Resources for the Stocks in this Article