The Federal Reserve recently raised interest rates by 25 basis points, the smallest increase since it began hiking rates in March last year. While Fed Chair Jerome Powell acknowledged that a "disinflationary process has started," he cautioned that further rate increases are still likely.
Furthermore, the January jobs report showed that employers added a robust 517,000 jobs, exceeding the estimate of 187,000, and the unemployment rate fell to 3.5%, a 53-year low. The labor market's surprising strength evoked concerns on Wall Street that the Fed's monetary tightening policy has not sufficiently slowed the economy and raised the prospect for aggressive rate hikes.
Minneapolis Fed President Neel Kashkari said that robust jobs growth is evidence that the central bank has more work to do when it comes to taming inflation. He expects the fed funds rate to rise to 5.4%. "I haven't seen anything yet to lower my rate path, but I'm obviously keeping my eyes open and we'll see how the data comes in," he added.
Continued rate hikes could push the economy into a recession. "The recession's just starting," said David Rosenberg, the former chief economist and strategist for Merrill Lynch. He believes the markets are in for more pain this year, and stocks could drop another 30%.
Amid the backdrop, it could be wise to invest in fundamentally strong stocks Salesforce, Inc. (CRM), The Kroger Co. (KR), and ServiceNow, Inc. (NOW).
Salesforce, Inc. (CRM)
CRM is a cloud-based software company that provides customer relationship management (CRM) software and applications, bringing companies and customers together worldwide. The company's services offerings include sales, customer service, marketing, automation, analytics, and application development.
On January 12, 2023, CRM introduced a series of innovations to help retailers personalize every shopping moment.
Jujhar Singh, EVP and GM of Salesforce Industries, said, "Salesforce for Retail brings together the power and flexibility of Salesforce's platform with an expansive ecosystem so retailers can leverage real-time data to acquire new customers, deliver personalized experiences, generate advertising revenue, increase margins, and drive efficiency."
For the fiscal 2023 third quarter that ended October 31, 2022, CRM's total revenues increased 14.2% year-over-year to $7.84 billion. The company's gross profit grew 14.5% year-over-year to $5.75 billion. Also, its income from operations was $460 million, compared to $38 million in the prior year's quarter.
Analysts expect CRM's EPS and revenue for the current fiscal year (ending January 2024) to increase 18.2% and 10.4% year-over-year to $5.82 and $34.28 billion, respectively. The company has an impressive earnings surprise history as it surpassed the consensus EPS estimates in each of the trailing four quarters.
The stock has gained 17.5% over the past month to close the last trading session at $171.28. 
CRM's strong fundamentals are reflected in its POWR Ratings. The stock has an overall rating of B, equating to Buy in our proprietary rating system. The POWR Ratings assess stocks by 118 different factors, each with its own weighting.  
CRM has an A grade for Growth and a B for Sentiment. Within the Software – Application industry, it is ranked #28 out of 136 stocks. 
We also gave CRM grades for Value, Momentum, Stability, and Quality. Get all CRM ratings here.
The Kroger Co. (KR)
KR operates as a retailer in the United States. The company operates combination food and drug stores, multi-department stores, marketplace stores, and price-impact warehouses.
On February 6, 2023, KR and Gotham Greens, an indoor farming pioneer, collaborated to bring greenhouse-grown produce and fresh, plant-based foods to more customers across the country. Kroger customers can now find Gotham Greens' produce in more than 300 stores, with plans to expand to nearly 1,000 stores by the end of 2023. This collaboration is expected to boost KR's profitability and promote sustainability.
On December 16, 2022, KR's Kroger Health, its family of pharmacies, and Prime Therapeutics LLC, a diversified pharmacy benefit manager collectively owned by Blue Cross and Blue Shield Plans, announced a direct agreement for the KR Family of Pharmacies to remain in-network effective from January 1, 2023.
Colleen Lindholz, President of Kroger Health, said, "We look forward to working collaboratively to improve the health outcomes of our collective customers by increasing health access, delivering pricing transparency, and ensuring affordable prices."
KR's sales increased 7.3% year-over-year to $34.20 billion in the fiscal 2023 third quarter ended November 5, 2022. The company's adjusted FIFO operating profit came in at $1.09 billion, up 12.3% year-over-year. Adjusted net earnings attributable to KR rose 9.2% from the prior-year quarter to $643 million, while its adjusted EPS grew 12.8% year-over-year to $0.88.
Analysts expect KR's revenue to increase 7.7% year-over-year to $148.54 billion in the fiscal year ended January 2023. The company's EPS for the same year is expected to grow 12.5% year-over-year to $4.14. Moreover, it surpassed the consensus EPS and revenue estimates in all four trailing quarters, which is impressive.
In addition, the company's revenue and EPS for the current fiscal year are expected to grow 2.2% and 1.9% year-over-year to $151.85 billion and $4.22, respectively. The stock has declined 3.1% over the past month to close the trading session at $44.47.
KR's POWR Ratings reflect its promising outlook. The stock has an overall rating of B, which equates to a Buy in our proprietary rating system.
In addition, it has a B grade for Value and Quality. KR is ranked #9 out of 39 stocks in the A-rated Grocery/Big Box Retailers industry.
To access additional POWR Ratings for KR for Growth, Momentum, Stability, and Sentiment, click here.
ServiceNow, Inc. (NOW)
NOW offers enterprise cloud computing solutions that define, structure, manage, and automate services for enterprises worldwide. The company operates the Now platform for workflow automation, AI, robotic process automation, process mining, encryption, and collaboration and development tools.
In addition, the company provides IT service management applications, strategic portfolio management product suite, IT asset management, safe workplace suite products, and security operations.
On January 18, 2023, NOW announced a partner program transformation to build exponential ecosystem growth. The multi-year vision is designed to support the $500 billion market opportunity for the Now Platform and associated partner services with a redesign of the company's partner program. Major partner program transformation might benefit the company strategically.
In November 2022, NOW announced new solutions to digitize today's most pressing workplace productivity challenges. The latest capabilities, including Automated service suggestions, Service Request Playbook, and Workplace Scenario Planning, are built on the ServiceNow platform.
Latest capabilities are expected to accelerate the automation of complex front and back-office processes to improve customer, employee, and constituent experiences across public and private sectors.
For the fourth quarter of fiscal 2022 ended December 31, NOW's total revenues increased 20.2% year-over-year to $1.94 billion, while its gross profit was $1.53 billion, up 23.1% year-over-year. The company's adjusted income from operations came in at $155 million, up 342.9% year-over-year.
Furthermore, the company's adjusted net income rose 476.9% year-over-year to $150 million, while its adjusted EPS was $0.74, up 469.2% year-over-year.
The consensus revenue and EPS estimate of $8.86 billion and $9.20 for the current fiscal year, ending December 2023, represents an improvement of 22.3% and 21.2% year-over-year, respectively. Furthermore, Analysts expect the company's revenue and EPS for fiscal 2024 to grow 21.9% and 23.5% from the prior year to $10.81 billion and $11.36, respectively.
Shares of NOW have gained 19.3% over the past year to close the last trading session at $463.26.
NOW's financial strength and strong growth outlook are reflected in its POWR Ratings. The stock's overall rating of B translates to a Buy in our proprietary rating system.
NOW also has a grade A for Growth and a B for Quality and Sentiment. It is ranked #10 among 53 stocks in the Software-Business industry.
Beyond what we stated above, we also have NOW's ratings for Value, Momentum, and Stability. Get all NOW ratings here.
What To Do Next?
Get your hands on this special report:
What gives these stocks the right stuff to become big winners, even in this brutal stock market?
First, because they are all low-priced companies with the most upside potential in today's volatile markets.
But even more important is that they are all top Buy rated stocks according to our coveted POWR Ratings system, and they excel in key areas of growth, sentiment and momentum.
Click below now to see these 3 exciting stocks that could double or more in the year ahead.
---
CRM shares fell $0.37 (-0.22%) in premarket trading Wednesday. Year-to-date, CRM has gained 29.18%, versus a 8.57% rise in the benchmark S&P 500 index during the same period.
About the Author: Mangeet Kaur Bouns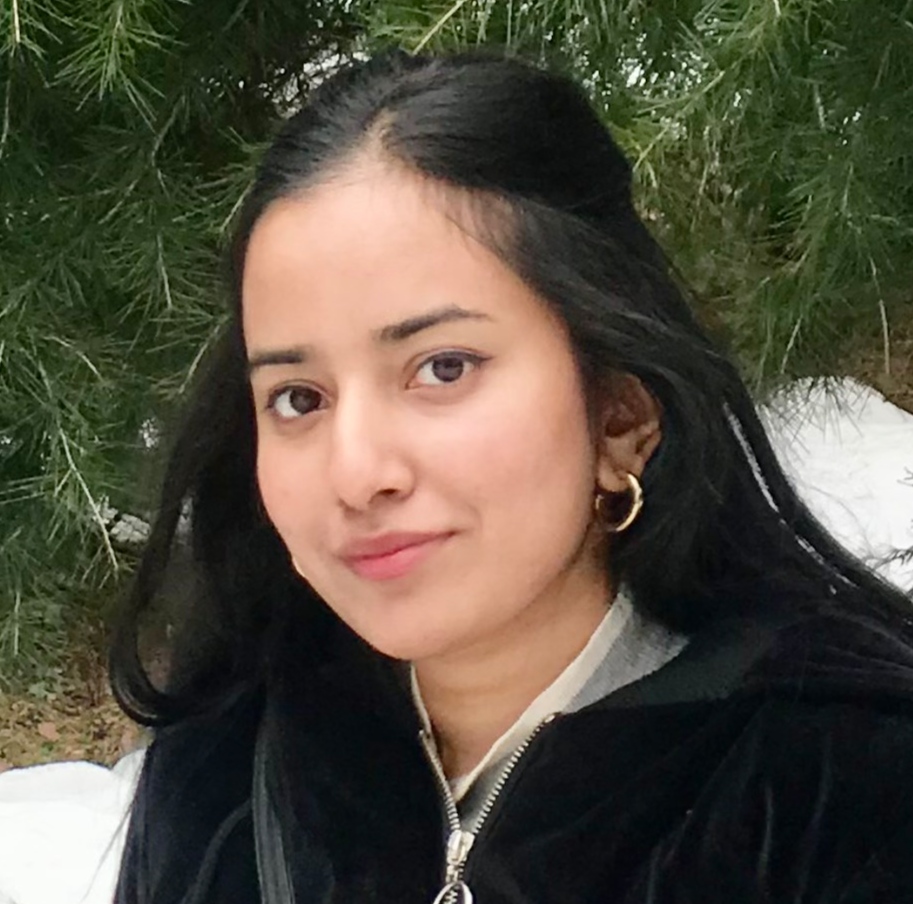 Mangeet's keen interest in the stock market led her to become an investment researcher and financial journalist. Using her fundamental approach to analyzing stocks, Mangeet's looks to help retail investors understand the underlying factors before making investment decisions. More...
More Resources for the Stocks in this Article