The cannabis sector has enjoyed some exciting gains so far this year as stocks continue to bounce off of lows. We feel that November 18th, 2019 is looking like the day where cannabis stocks hit a bottom. If we can get through earnings season and hold on to recent gains, cannabis stocks could have a chance at reversing their heavy bearish trend. 
Cronos Group (CRON) specifically, hit a 52-week low of $6.04 back in November. Since then it has traded much higher recovering to over $8 recently and many investors are wondering what could push Cronos Group even higher this year?
Cronos Group has a lot of cash on their balance sheet and we believe that in the next few years cash will be king. In 2019 the cannabis sector received an extremely harsh reality check as investors got very impatient and many concerns were brought to the table. Among those concerns were profitability, share dilution and financing, cash balances and the lack of distribution. 
Cronos Group is sitting on a pile of cash that comes from a company with years of experience and a deeply rooted distribution network. 
In December of 2018 Altria Group (MO) invested $2.4 billion into Cronos Group. This deal closed in March of 2019 and Altria Group now has a 45% stake in the company. Altria Group is one of the largest cigarette companies in the world with an extremely deep-rooted distribution network and branding expertise.
The company has a market cap of over US$100 billion. It's safe to say that Altria Group has deep pockets and should be able to assist Cronos Group in becoming an industry leader in the cannabis sector.
Most companies in the cannabis sector are trading at multi-year lows which makes it a prime time for a company with a large cash balance to capitalize on this opportunity. We are more excited about acquisitions during these times because we are less concerned about large amounts of goodwill that were carried with acquisitions 1-2 years ago.
In this environment, Cronos Group will be able to acquire companies and assets for pennies on the dollar compared to just a few years ago. Cronos Group has the ability to dramatically scale their operations and generate much higher revenues with the right acquisitions. 
Just last quarter Cronos Group closed an acquisition of Redwood Holdings Group. This deal gave Cronos Group a U.S. hemp-based product platform where CBD skincare and other consumer products can be sold through online and retail networks in the United States.
There was some controversy over this acquisition as the transaction carried a large amount of goodwill and the CEO's private equity fund directly benefited from the transaction. This is one of our major concerns going forward for Cronos Group. 
Only time will tell if this was the right acquisition to make.  Having cash on their balance sheet is fantastic in this market, but if the company makes a series of overpriced acquisitions or there are ulterior motives, it will burn shareholders down the road. 
That being said, we are optimistic on Cronos Group in 2020 due the significant amounts of cash it has. However, we do emphasize some caution and we will pay very close attention as to how Cronos Group deploys their capital. Smart acquisitions could propel this stock into a revenue-generating powerhouse, the opposite could end very badly for investors if the company can not deliver results. 
---
CRON shares were trading at $8.55 per share on Wednesday afternoon, up $0.38 (+4.65%). Year-to-date, CRON has gained 11.47%, versus a 3.17% rise in the benchmark S&P 500 index during the same period.
About the Author: Aaron Missere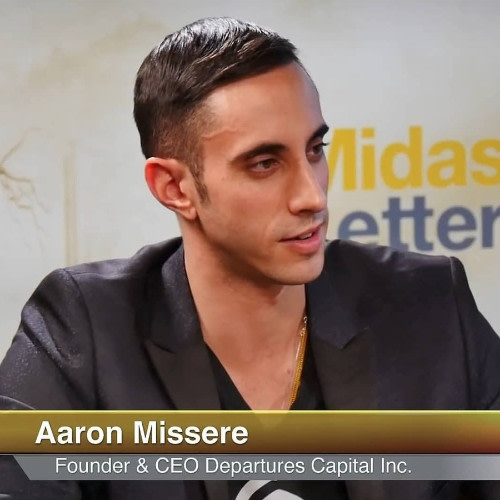 Aaron is an experienced investor who is also the CEO of Departures Capital. His primary focus is on the cannabis industry. He also hosts a weekly show on YouTube about marijuana stocks. Learn more about Aaron's background, along with links to his most recent articles. More...
More Resources for the Stocks in this Article