After a huge rally in the second half of last year and in 2021, many investors believe that the tech sector is in a bubble. The Technology Select Sector SPDR ETF (XLK) is up 141% since March 23rd of 2020. That is a pretty impressive gain in only nineteen months. Some could argue that high valuation shouldn't matter as long as earnings keep coming in strong.
In some cases, that may be true. But, there's no question that some valuations in the sector are flashing warning signs. That's why investors should consider looking for tech stocks that are trading at bargain prices. Companies that are doing well but are still trading at attractive valuations make for intriguing investments.
That's because there is a strong chance that these stocks could see further upside. When we add in the power of our POWR Ratings system, the opportunity for upside only increases. Cirrus Logic, Inc. (CRUS), Silicon Motion Technology Corp. ADR (SIMO) and Box, Inc. (BOX) are three such tech stocks rated highly by our POWR Ratings system.
Cirrus Logic, Inc. (CRUS)
CRUS is a provider of integrated circuits for audio and voice signal processing applications. The company's products are organized into two streams: portable audio products and non-portable audio and other products. These products include analog and mixed-signal components targeting mobile devices, smart homes, and applications in the automotive, energy, and industrial markets.
The company had strong second-quarter fiscal 2022 results, where both sales and earnings beat estimates and rose year over year. Revenues increased due to higher Android-based smartphone volumes and higher audio component shipments for laptops. CRUS has been benefiting from solid demand for both its audio and haptic solutions.
The firm is also seeing strong customer engagement across its portfolio. CRUS has an overall grade of B, which translates into a Buy rating in our POWR Ratings system. The company has a Value Grade of A, which makes sense with a forward P/E of 15.70. CRUS also has a Sentiment Grade of A as it's well-liked by analysts.
For instance, eleven out of thirteen analysts hold a Buy or Strong Buy rating on the stock. We also provide Growth, Momentum, Stability, and Quality Grades for CRUS, which you can find here. CRUS is ranked #12 in the Semiconductor & Wireless Chip industry. For more top stocks in this industry, click here.
Silicon Motion Technology Corp. ADR (SIMO)
SIMO is active in the semiconductor industry and primarily focuses on designing, developing, and marketing controllers for managing NAND flash used in embedded storage applications, such as eMMC embedded memory. The company derives revenue from product categories such as Mobile Storage, Mobile Communications, and others.
Like CRUS, SIMO recently had a strong quarter. In the third quarter, earnings rose 123.7% year over year. Sales also increased due to higher sales of SSD controllers and eMMC and UFS controllers. The eMMC and UFS controllers are mostly used in smartphones and other smart devices. SIMO is also benefiting from the growing adoption of embedded memory controllers due to a rise in smartphone sales.
The company has an overall grade of A and a Strong Buy rating in our POWR Ratings system. The company has a Growth Grade of B as analysts expect sales and earnings to rise 81.3% and 102.3% in the current quarter. SIMO also has a Value Grade of A due to a forward P/E of 10.09 and a price-to-book ratio of 3.5.
For the rest of SIMO's grades (Momentum, Stability, Sentiment, and Quality), click here. SIMO is ranked #2 in the Semiconductor & Wireless Chip industry.
Note that SIMO is one of the few stocks handpicked by our Chief Value Strategist, David Cohne, currently in the POWR Value portfolio. Learn more here.
Box, Inc. (BOX)
BOX was founded in 2005 as a natively built cloud file sync and sharing provider for enterprises. Since its IPO in 2015, the company has introduced seven new products, including Box Governance, Box Relay, and Box KeySafe, to extend its services beyond commoditized cloud storage. It has also added ancillary tools such as workflow and governance, making its platform more integral to organizations.
The company is benefiting from an expanding customer base and solid cloud storage demand. Plus, BOX has strengthened its add-on products, which should help boost sales. Its focus on advancing its global go-to-market strategy should help the company attract customers beyond the U.S. Going forward, the growing adoption of its cloud content management platform by both its current and future customers should drive long-term growth.
BOX has an overall grade of B, translating into a Buy rating in our POWR Ratings system. The company has a Value Grade of B, which isn't surprising with a price-to-sales ratio of 5.2 and a price-to-free cash flow of 18.3. Both are well below the industry averages. BOX also has a Quality Grade of A due to a rock-solid balance sheet.
As of the end of the most recent quarter, the company had $829 million in cash, up from the previous quarter and well above its long-term debt of $578 million. To access all of BOX's grades (Growth, Momentum, Stability, and Sentiment), click here. BOX is ranked #8 in the Technology – Services industry. For more top stocks in this industry, make sure to visit this link.
Discover Today's Best Value Stocks
This article was written by David Cohne, Chief Value Strategist for StockNews.com. David has helped investors find the most profitable stocks for over 20 years.
If you would like to see more of his best value stock ideas, then click the link below.
See David Cohne's Favorite Value Stocks
---
CRUS shares were unchanged in after-hours trading Monday. Year-to-date, CRUS has declined -3.15%, versus a 26.65% rise in the benchmark S&P 500 index during the same period.
About the Author: David Cohne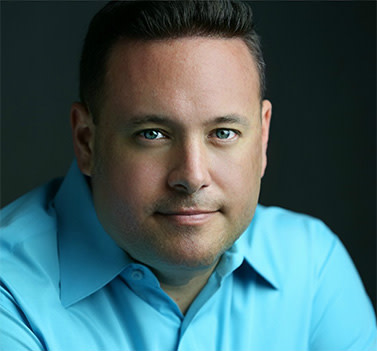 David Cohne has 20 years of experience as an investment analyst and writer. Prior to StockNews, David spent eleven years as a consultant providing outsourced investment research and content to financial services companies, hedge funds, and online publications. David enjoys researching and writing about stocks and the markets. He takes a fundamental quantitative approach in evaluating stocks for readers. More...
More Resources for the Stocks in this Article