I know this is a funny time to talk about momentum stocks when the market has no obvious momentum swinging wildly each day depending on the headlines.
However, when you look under the hood there is a trend taking place. That being a Risk Off, Flight to Quality movement that favors conservative large cap income stocks like Duke Energy (DUK - Get Rating) and punishes most everything else.
The evidence of this is clear in many places. Like how the S&P is only 3% off its all time high while the small cap focused Russell 2000 is actually 15% below its all time high set back in August 2018 (yes, over a year ago).
My goal today was to find more of these under the radar momentum stocks. That's because I don't see any end to this Risk Off behavior til a trade deal is finalized with China. Unfortunately officials from both sides state that is optimistically on track for end of this year…and perhaps not for a long time after that.
The aforementioned Duke Energy is the poster child for what investors want today.
Conservative = utility = check
Large cap = $68 billion = check
Income producing = 4.1% dividend yield = check
Momentum = +9.4% the past month
The sum total of these things helps Duke keep chugging ahead even as the market rocks side to side in rangebound trading. And this "cream rising to the top story" is true for the rest of the stocks on this impressive momentum list.
Let me share with you all the elements that went into selecting these 20 stocks as I think you will agree the sum total of hurdles they had to clear was impressive.
Not only are they all POWR Rating of A (Strong Buy), but they also scored a A for all 4 of the POWR Rating components:
Buy & Hold Grade of A
Trade Grade of A
Industry Rank of A
Peer Grade of A
Next I wanted each stock to be above all the key technical levels such as the 10, 20, 50, 100 and 200 day moving average. Meaning it has both short and long term momentum in its corner.
This stringent screening process narrowed things down to just 20 stocks with attractive momentum qualities from every angle. Enjoy the full list below. Just click on the tickers to continue your research on each stock.
Symbol
Name
Last
YTD Chg
Mkt Cap
POWR Rating™
AY
Atlantica Yield plc – Ordinary Shares
24.07
5.49
(29.58%)
2.41B
A
Strong Buy
CMS
CMS Energy Corporation
64.38
15.76
(32.42%)
18.27B
A
Strong Buy
DUK
Duke Energy Corporation (Holding Company)
93.79
10.20
(12.20%)
68.34B
A
Strong Buy
EQIX
Equinix, Inc.
558.56
211.36
(60.88%)
45.17B
A
Strong Buy
EQR
Equity Residential Common Shares of Beneficial Interest
85.99
20.97
(32.25%)
31.89B
A
Strong Buy
ES
Eversource Energy (D/B/A)
82.33
18.26
(28.49%)
26.64B
A
Strong Buy
ETR
Entergy Corporation
115.35
31.67
(37.84%)
22.94B
A
Strong Buy
FE
FirstEnergy Corp.
46.85
10.32
(28.26%)
25.30B
A
Strong Buy
HCP
HCP, Inc.
35.91
8.96
(33.23%)
17.64B
A
Strong Buy
IDA
IDACORP, Inc.
111.27
19.97
(21.87%)
4.36B
A
Strong Buy
IRT
Independence Realty Trust, Inc.
13.96
5.07
(57.09%)
1.26B
A
Strong Buy
LNT
Alliant Energy Corporation
53.52
12.23
(29.62%)
12.71B
A
Strong Buy
MAA
Mid-America Apartment Communities, Inc.
128.40
35.21
(37.78%)
14.64B
A
Strong Buy
MKTX
MarketAxess Holdings, Inc.
406.44
196.30
(93.41%)
15.35B
A
Strong Buy
MPW
Medical Properties Trust, Inc. common stock
19.05
3.41
(21.81%)
8.50B
A
Strong Buy
OHI
Omega Healthcare Investors, Inc.
41.44
8.11
(24.32%)
8.97B
A
Strong Buy
SRE
Sempra Energy
144.42
37.82
(35.48%)
39.65B
A
Strong Buy
UDR
UDR, Inc.
48.51
9.80
(25.31%)
14.21B
A
Strong Buy
WEC
WEC Energy Group, Inc.
97.68
29.92
(44.16%)
30.81B
A
Strong Buy
WPM
Wheaton Precious Metals Corp Common Shares (Canada)
30.48
11.18
(57.91%)
13.60B
A
Strong Buy
XEL
Xcel Energy Inc.
65.75
17.17
(35.33%)
33.86B
A
Do you agree with this momentum list?
Meaning that each person has their own definition of momentum. Perhaps there are other parameters you'd like to use to narrow down to the stocks most attractive to you.
That is easy to do with the POWR Ratings Screener. BUT access is only available to Premium members who also get to evaluate over 4,000 stocks and 2300 ETFs with the POWR Ratings system. And see today's upgrades and downgrades. And get to monitor these stocks to be alerted to any change in the rating.
The solution is right there for the taking…start your free trial to POWR Ratings Premium.
---
DUK shares were trading at $94.00 per share on Wednesday afternoon, up $0.33 (+0.35%). Year-to-date, DUK has gained 12.45%, versus a 18.51% rise in the benchmark S&P 500 index during the same period.
About the Author: Steve Reitmeister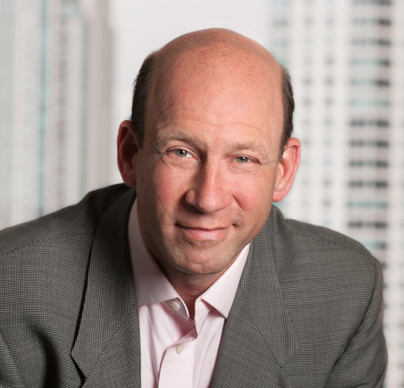 Steve is better known to the StockNews audience as "Reity". Not only is he the CEO of the firm, but he also shares his 40 years of investment experience in the Reitmeister Total Return portfolio. Learn more about Reity's background, along with links to his most recent articles and stock picks. More...
More Resources for the Stocks in this Article