Let's be honest with ourselves. The +31% gain for the overall market in 2019 meant that most every stock in your portfolio went up. This has the unfortunate effect of making investing look easy.
SPOILER ALERT: It won't be that easy in 2020!
Don't worry. I'm not saying the bull party is over. In fact, I just provided a health check on the bull market in this recent article.
Instead I am simply saying that returns will be a bit more tame in the year ahead and investors will demand higher quality from the stocks they chose to bid up. Thus, it is incumbent upon us to select better stocks with a higher chance to outperform.
With that in mind I offer these 10 "perfect" stocks. And by perfect I mean that they sparkle from every facet: Growth, Value, Momentum and Income. (More details at the end of the article on the specific research criteria used to select these stocks). Here is a highlight of some of the stocks on the list of 10:
General Motors (GM): All the excitement in the auto space goes to TSLA. In fact, their market cap is now the same as GM and Ford combined. So this one is for the value seekers who appreciate that GM is still growing at 11% a year while offering nearly 40% upside to its target price. And just for good measure GM throws off a healthy 4.4% dividend yield helping to pad your final return. So TSLA may be the sexier story, but GM is probably the better investment.
Marathon Petroleum Resources (MPC): Note that we are talking about the refining and marketing part of Marathon…not the oil producing part found in MRO. I point this out because refining and marketing is a much more stable business and not as dependent on oil prices. MPC just seems to check all the boxes. Even though it is already a large company, analysts still see 11% earnings growth rate into the future. This extra profit helps fuel a healthy 3.52% dividend yield. Yet MPC shares still remain well under the average street targets of $77. Amazingly there are 3 analysts who believe that $90+ is the rightful destination for MPC shares. That is impressive upside in an investment that also provides so much income.
Melco Resorts (MLCO): Melco was one of the best growth stories back in 2017 and 2018 when they began to flex their muscle as a main player in the Asian gaming world. As you can imagine MLCO took it on the chin over the past year as the US-China trade war flared up which brought with it concerns over the health of the Chinese economy. However, quarter after quarter MLCO shows that there is still plenty of growth on tap and still expected to see nearly 20% annual EPS growth in the years to come. Shares are starting to bounce back from the trade war induced weakness. Yet still a far cry from the average MLCO target of $31.44.
Vodafone (VOD): VOD is the most surprising stock on this list given that is a $52 billion market cap telecom. Of course they provide ample income of 4.92%. However, what is more surprising is the expected 14.5% earnings growth rate into the future which is about 3 times faster than the average publicly traded company. Value investors will be salivating over Vodafone's 53% upside to the average Wall Street target. While the fans of momentum will be glad to hear how well it scores on all 5 components of the POWR Ratings system.
Putting It Altogether
The point of this "perfect" strategy was not to settle for just one attractive element. I wanted to load up on as many positive attributes as we could. But gladly each type of investor should find at least one that floats their boat.
Also all the stocks have momentum given the inclusion of the POWR Rating. But remember there are 4 sub components of the rating that help you lock down on the best shares (Buy & Hold Grade, Trade Grade, Industry Rank, Peer Grade).
Just click on the tickers below to continue your research and discover the component POWR Ratings on each stock.
| | | | | | | | |
| --- | --- | --- | --- | --- | --- | --- | --- |
| Company | Ticker | Market Cap ($mil) | Est. EPS Growth % | Div Yield % |  Price | Target | Upside |
| Vodafone | VOD | $52,707 | 14.49 | 4.92 | $19.69 | $30.20 | 53.38% |
| Vistra Energy | VST | $11,093 | 21.10 | 2.20 | $22.76 | $32.50 | 42.79% |
| General Motors | GM | $49,507 | 10.86 | 4.39 | $34.65 | $48.39 | 39.65% |
| Tecnoglass | TGLS | $362 | 21.50 | 7.04 | $7.96 | $11.08 | 39.20% |
| Melco Resorts | MLCO | $11,355 | 19.32 | 2.84 | $22.97 | $31.44 | 36.87% |
| Marathon Petro | MPC | $39,102 | 11.22 | 3.52 | $60.22 | $77.00 | 27.86% |
| Investors Banc. | ISBC | $3,195 | 12.00 | 3.78 | $11.63 | $14.63 | 25.80% |
| Nexa Resources | NEXA | $1,113 | 12.52 | 6.29 | $8.35 | $10.34 | 23.83% |
| Jack In The Box | JACK | $1,851 | 11.95 | 2.04 | $78.27 | $96.73 | 23.59% |
| Mobile Mini | MINI | $1,701 | 14.00 | 2.85 | $38.55 | $47.50 | 23.22% |
Want more great stock picks? Then check out these additional resources:
Reitmeister Total Return portfolio
Details on Stock Selection Criteria for Perfect Stock List
Growth
Earnings growth is in short supply this year as we just went through another earnings season where the average company had -2% earnings. So I wanted these stocks to pack at least a 10% growth rate.   TGLS tops this list at 21.5% expected growth, but this is also the smallest stock on the list. What is more impressive is larger stocks like MLCO and VST showing nearly equal growth prospects packed inside larger/safer investments.
Momentum
This one is easy. We are going to rely upon the POWR Ratings system which is focused on stocks displaying the best momentum. In this case I widened our lens one notch to include both A & B rated shares. Meaning just the Buy rated stocks…no Holds or Sells.
Income
The average S&P 500 stock is providing a 1.74% dividend yield. So I want all of these stocks to be above that mark. TGLS tops the list with a healthy 7.04% yield followed by 6.29% for NEXA and 4.92% for VOD.
Value
When the market is making new all time highs, then there is going to be a shortage of value stocks. So you have to dig a bit deeper to find them.
In this case it was the final part of the screening process to see those stocks that had the most upside potential. Gladly our stocks range from 23% upside for MINI to 53% upside for VOD compared to their value targets given them by Wall Street analysts.
---
GM shares closed at $34.65 on Friday, down $-0.43 (-1.23%). Year-to-date, GM has declined -5.33%, versus a 1.20% rise in the benchmark S&P 500 index during the same period.
About the Author: Steve Reitmeister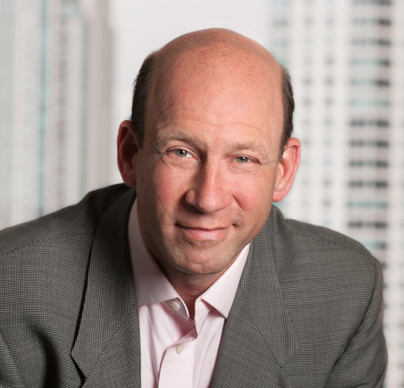 Steve is better known to the StockNews audience as "Reity". Not only is he the CEO of the firm, but he also shares his 40 years of investment experience in the Reitmeister Total Return portfolio. Learn more about Reity's background, along with links to his most recent articles and stock picks. More...
More Resources for the Stocks in this Article