Electric Vehicle (EV) sales in Canada recovered significantly last year from the pandemic-induced dip. According to the IHS Markit report, Zero Emission Vehicle (ZEV) trends in Canada are strong, with 1 out of 20 new vehicles registered in Canada being ZEV in 2021. Also, the combined volume of light vehicles of all electrification types (including EV/PHEV/HEV/FCEV (xEV) grew 66% year-over-year in 2021.
Canada has a progressive rate for EV sales with 10% by 2025, 30% by 2030, and 100% by 2040; currently, they are at 3.5%. Moreover, Canada is fast expanding its EV charging network, which should boost the EV industry.
Given this backdrop, Wall Street analysts see significant upside potential in Canadian EV stocks GreenPower Motor Company Inc. (GP) and Electrameccanica Vehicles Corp. (SOLO).
GreenPower Motor Company Inc. (GP)
Based in Vancouver, Canada, GP designs, manufactures and distributes electric vehicles for commercial markets in the United States and Canada. The company's offerings include a suite of high-floor and low-floor electric medium and heavy-duty vehicles.
Click here to checkout our Electric Vehicle Industry Report for 2022
On March 23, 2022, GP announced the launch of the Nano BEAST, a purpose-built, zero-emission, and battery-electric, Type A school bus with a class-leading range of up to 150 miles per charge. The company expected to begin initial deliveries over the coming months. This new addition should enhance the company's revenue stream. GP also announced the appointment of RWC Group as a dealer for its BEAST school bus in the states of Arizona and Washington and Clark County in Nevada. RWC Group was expected to take up delivery of two of these buses in April and had committed to at least 12 more in the first year. This dealership is expected to be strategically beneficial for the company.
For the fiscal third quarter ended December 31, 2021, GP's revenue increased 121.5% year-over-year to $5.31 billion, while its gross profit grew 62.2% from the year-ago value to $1.48 billion.
Analysts expect GP's revenue for the fiscal quarter ended March 2022 to come in at $7.05 million, indicating an increase of 61% year-over-year. Also, the company's EPS is expected to grow 41.4% year-over-year for the same quarter.
GP's stock has slumped 54.8% year-to-date to close the last trading session at $4.29.
Two Wall Street analysts that have rated GP rated it Buy. The 12-month median price target of $13.50 indicates a 214.73% potential upside. The price targets range from a low of $13.00 to a high of $14.00.
Electrameccanica Vehicles Corp. (SOLO)
Headquartered in Burnaby, Canada, SOLO is a development-stage company that manufactures and sells electric vehicles in Canada. It operates through its two segments Electric Vehicles and Custom Build Vehicles.
In March, SOLO announced that Pelican Food Concepts, a franchisee of Mountain Mike's Pizza, had agreed to an initial test, reference, and market validation account for SOLO. The parties expect Pelican Food Concepts would place an order for 20 vehicles in the third quarter. This should benefit SOLO.
On February 15, SOLO announced a non-binding partnership agreement with driverless solutions developer Faction Technology, Inc. for a demonstrative pilot deployment of Faction's driverless and remote vehicle operation technology on SOLO's EV Platform. Under the Memorandum of Understanding (MoU), the companies were expected to work toward a pilot deployment of a driverless demonstration fleet of up to 24 SOLO EVs over the following 12 months.
SOLO's revenue increased 465.7% from the prior-year quarter to $1.04 billion in the fiscal first quarter ended March 31, 2022. The company's net cash flow from financing activities stood at $80.26 million, while its cash and cash equivalents balance stood at $194.67 for the same period.
Street expects SOLO's revenue for the fiscal quarter ending December 2022 to improve 283.3% year-over-year to $5.80 million. Also, the consensus EPS estimate for the same quarter represents a 13.3% year-over-year increase.
Over the past month, the stock has slumped 23% to close yesterday's trading session at $1.47.
One Wall Street analyst that has rated SOLO rated it Buy. The 12-month median price target of $7.50 indicates a potential upside of 410.20%.
---
GP shares rose $0.03 (+0.65%) in after-hours trading Friday. Year-to-date, GP has declined -51.27%, versus a -15.16% rise in the benchmark S&P 500 index during the same period.
About the Author: Komal Bhattar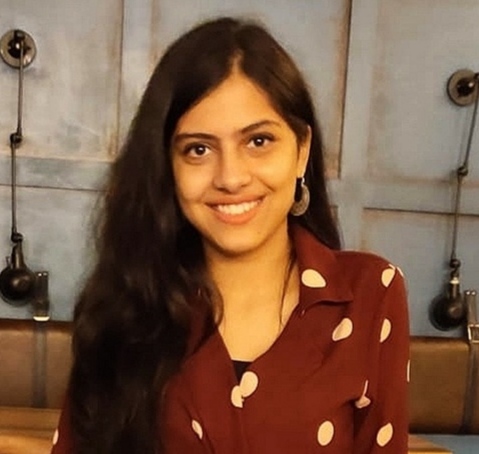 Komal's passion for the stock market and financial analysis led her to pursue investment research as a career. Her fundamental approach to analyzing stocks helps investors identify the best investment opportunities. More...
More Resources for the Stocks in this Article