GW Pharmaceuticals (GWPH) has been on a steady downtrend since they reported their last quarterly earnings in November and is trading down about $100 per share from it's all-time highs of $196.
Though in their earnings report the company beat analyst expectations, the reason the company has been in steady decline is that their flagship drug Epidiolex saw a massive sales decline quarter over quarter. In their second-quarter results sales exploded over 100% but in the third quarter sales fell dramatically to just a 25.9% increase.  At the end of the day GW Pharmaceuticals is a growth stock that does not pay any dividends, so when investors start to see growth slowing, valuations can contract dramatically. 
So investors want to know if the company will be able to continue to grow moving forward?
We believe so.  Last week GW Pharmaceuticals presented new data from a Phase 3 clinical trial of their flagship CBD drug Epidiolex. It was presented at the American Epilepsy Society's (AES) Annual Meeting. Results proved that patients treated with Epidiolex 25 mg/kg/day or 50 mg/kg/day experienced a greater reduction in TSC-associated seizures (49% for 25 mg/kg/day and 48% for 50 mg/kg/day) compared to the placebo (27%; p=0.0009 and p=0.0018, respectively). 
Some positive supporting words from Elizabeth Thiele, M.D, Ph.D. who specializes in epilepsy research mentioned: "There is a significant need for new treatments to address TSC-related seizures and these positive results suggest patients may benefit from this pharmaceutical formulation of highly-purified CBD." 
Words from GW Pharmaceuticals CEO Justin Gover were also promising, "We are pleased to present these results which demonstrate the potential of Epidiolex to reduce both focal and generalized seizures associated with TSC. This is promising news for patients and clinicians, and we remain committed to helping those suffering from seizures associated with this difficult-to-treat disease. We look forward to submitting an sNDA to the FDA soon, with the goal of expanding the Epidiolex product label in 2020."
We believe GW Pharmaceuticals is a possible buying opportunity for two reasons. The first reason is that GW Pharmaceuticals is poised to start selling in Europe in 2020 as the European Commission approved GW Pharmaceuticals Epidiolex as a treatment for seizures in two rare and severe forms of epilepsy. This should add to their revenue as they push towards profitability. Once the company can achieve profitability in a sector where investors' patience is growing thin, it should make the company stand out in the crowd and solidify their business model. This could in itself restore investor confidence despite their growth concerns. 
Second, the company is still releasing data like they did last week proving that Epidiolex has further uses and they will be able to hopefully expand their product line. The stock currently trades at 52-week lows which in our opinion presents a unique buying opportunity to own a company that has very little competition in a high growth niche market. Therefore, keep it on your cannabis stock watch list, as we could see a big turn around in the stock in 2020.
---
GWPH shares were unchanged in after-hours trading Tuesday. Year-to-date, GWPH has gained 5.21%, versus a 27.20% rise in the benchmark S&P 500 index during the same period.
About the Author: Aaron Missere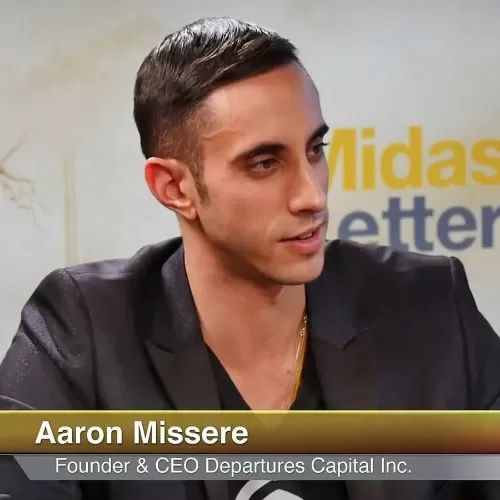 Aaron is an experienced investor who is also the CEO of Departures Capital. His primary focus is on the cannabis industry. He also hosts a weekly show on YouTube about marijuana stocks. Learn more about Aaron's background, along with links to his most recent articles. More...
More Resources for the Stocks in this Article