For anyone who has been a long-term investor in HEXO, they are probably wondering when the selling is going to subside. This past month HEXO has shown stability, holding onto $2 per share, and many investors are speculating that this could be the bottom.
HEXO released some exciting news this week that enforces their commitment to growing revenues and creating long term shareholder value.
HEXO has made a strong effort to widen its customer base for its Original Stash budget line of dried cannabis flower. The company announced last Friday that they started selling Original Stash in Ontario, which is predicted to be the largest market in Canada for recreational cannabis sales. HEXO's launch includes OS .220, which is an Original Stash product that blends two indica strains. The products will be sold in a 1-ounce package with a $140 Canadian ($105) price tag. The product will also be sold individually for CA$5 ($3.76) per gram which is substantially lower than many of the LP's products currently on the market. Regarding the press release, HEXO said OS .220 will be available at all licensed retailers who wish to carry it on the shelves as well as online via the Ontario Cannabis Store.
Statistics Canada recently released data that said the average selling price per gram at retailers currently sits at $9.99. With HEXO offering a product half the price, this could possibly create a huge opportunity for HEXO to stand out and rapidly capture market share in Ontario. Everyone in the cannabis business knows that in order to combat the black market, prices will need to decrease, as licensed producers should be able to undercut the illegal growers and still be able to generate profits due to their low-cost production.
The illegal black market has been a huge concern for licensed producers and the government alike. An estimate from Statistics Canada was released stating that about 40% of cannabis buyers across Canada still resort to the black market. With almost half of the full potential market up for grabs, we feel that this is one great step in the right direction.
"Original Stash is providing consumers with 'quality weed at legit prices,'" said HEXO in a press release. "Consistent, reliable, and controlled products like this can play a major role in achieving the goals we set out nationally by legalizing cannabis just over a year ago: eliminating the illicit market and protecting public health and safety."
Other than cheaper cannabis, it's obvious that the Canadian cannabis market needs to roll out their retail locations at a much quicker pace. If this can happen, HEXO could have a huge advantage as retail rolls out across Ontario.
Many long term cannabis investors are starting to feel that despite the negative environment, there are many catalysts that could very well outweigh the negatives as we head into 2020. With stock prices sitting at 2017 lows, HEXO could be a big winner going into the new year if their new Original Stash is a success. We remain optimistic about HEXO and look forward to a strong recovery for their stock.
(Disclosure: The author owns shares of HEXO)
---
HEXO shares were trading at $2.05 per share on Thursday morning, down $0.08 (-3.76%). Year-to-date, HEXO has declined -40.23%, versus a 26.27% rise in the benchmark S&P 500 index during the same period.
About the Author: Aaron Missere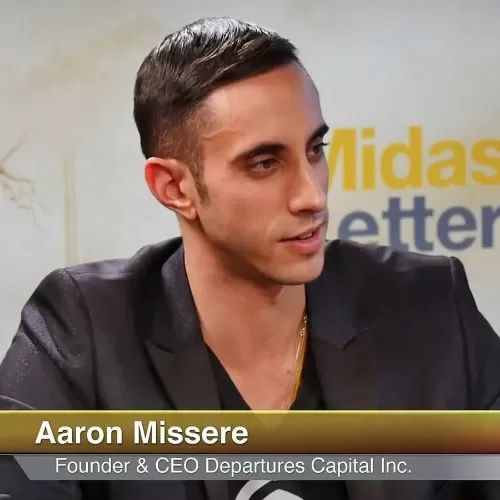 Aaron is an experienced investor who is also the CEO of Departures Capital. His primary focus is on the cannabis industry. He also hosts a weekly show on YouTube about marijuana stocks. Learn more about Aaron's background, along with links to his most recent articles. More...
More Resources for the Stocks in this Article