In recent news, there have been rumors spread around the internet that HEXO could potentially be eyeing CannTrust as an acquisition target. We noticed a spike this past Friday in shares of both companies moving in tandem within the last two hours of trade with CannTrust clearly outperforming closing the day up 40%. This comes after a rumor was leaked that Aleafia health was staging a hostile takeover bid. We feel that in this case, HEXO has a lot to gain from acquiring a company like CannTrust and we are going to explain why.
HEXO is well known for its joint venture with Molson Coors Canada that is focused on non-alcoholic, cannabis-infused beverages. Molson Coors Canada has a 57.5% controlling interest in Truss, their joint venture, with HEXO having the remaining ownership interest (42.5%). This is old news, but I wanted to point out how important it is to have a joint venture or strategic partnership. We feel that this is one big reason that sets HEXO apart from the rest of the companies, but where HEXO falls short is production capacity. Currently, HEXO will be set to produce 150,000 kgs when all of their newly acquired New Strike Brands facilities are operating at full capacity. 150,000 kgs per year is a decent production capacity for a company the size of HEXO but many of HEXO's competitors will produce much more cannabis. With that being said, production capacity is not everything, just like when comparing cars, just because one car has more horsepower does not always mean that it will be the fastest, there are many other factors to take into account. We feel that having a strong distribution network that allows for rapid and scalable distribution is a lot harder to build as opposed to production capacity alone. For this reason, HEXO may have put production capacity on the back burner until recently. Knowing that HEXO will be able to distribute more cannabis once they launch their beverage lineup with Molson Coors should push them to acquire more assets to beef up their production capacity. CannTrust would prove to be a valuable asset to HEXOs production capacity instantly more than doubling their numbers with the acquisition.
If HEXO is really considering buying CannTrust they are still taking some substantial risks if they purchase the company before Health Canada's decision as to whether CannTrust will maintain their license or not. At the same time, they could miss out on an opportunity to purchase them when their stock is hovering around all-time lows. This past Friday we saw the stock skyrocket to close up 40% on a mere rumor surrounding a buyout, imagine how much CannTrust would take off if Health Canada announces that they will allow them to maintain their license.
I am sure HEXO is well aware of the risks if they are looking to acquire CannTrust and regardless of whether they will keep their license or not, I feel that a sale of the company is what's best. HEXO and CannTrust are both located in Southwestern Ontario which geographically would also benefit the company as CannTrust's extraction facility is very close to HEXO's largest growing facility, along with Oakville based newstrike brands. This may be highly speculative but if HEXO does end up acquiring CannTrust, this could prove to be one of the most strategic buyouts in the cannabis sector and could catapult HEXO into the top spot.
(Disclosure: The Author is long CannTrust and HEXO)
---
HEXO shares were trading at $4.58 per share on Monday morning, down $0.13 (-2.76%). Year-to-date, HEXO has gained 33.53%, versus a 16.86% rise in the benchmark S&P 500 index during the same period.
About the Author: Aaron Missere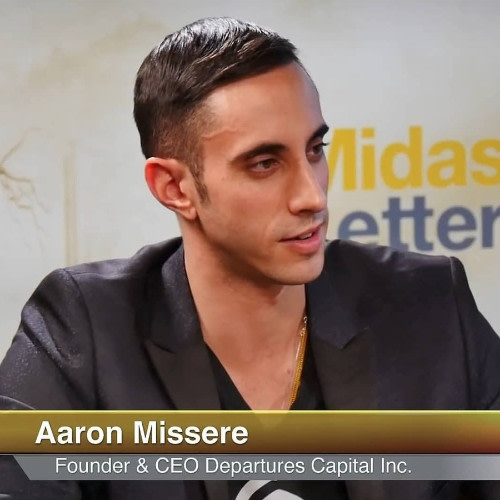 Aaron is an experienced investor who is also the CEO of Departures Capital. His primary focus is on the cannabis industry. He also hosts a weekly show on YouTube about marijuana stocks. Learn more about Aaron's background, along with links to his most recent articles. More...
More Resources for the Stocks in this Article