Brexit has been causing headaches for over three years now, beginning with a 3.6% decline in the S&P 500, and a 4% Nasdaq slide the day the world was shocked to learn that Britain had voted to leave the EU.
(Source: Ycharts)
Since then, the Brexit soap opera has included no less than the collapse of Britain's government and the ouster of former Prime Minister Teresa May.
Now the end game seems to be upon us, so here's what investors need to know about Brexit and how it might affect your portfolio.
The Latest News About Brexit
In November 2018 Mark Carney, the head of the Bank of England, warned that a hard Brexit (no deal reached) might cause the British economy to crash 8%, about double the decline seen during the Great Recession.
Since then preparations made by the government and various companies to mitigate the pain of a no-deal Brexit have made the potential damage less scary
5.5% decline in GDP
double unemployment to 7%
lead to inflation doubling to 5.5%
The good news is that on October 18th the EU and UK struck a deal that would see the UK leave the EU via a four year transition period that would make economic pain even smaller. Saturday, October 19th Parliment voted to delay a vote on the deal, just long enough for Prime Minister Johnson (one of Brexit's biggest proponents) to be legally required to ask the EU for an extension of the October 31st Brexit deadline.
Most likely the EU will grant this time, pushing off parliamentarian approval to January 31st. Mind you Johnson is planning on bringing the deal up for a vote as early as October 21st, so it might soon be passed.
What does this mean for the UK economy? According to Goldman Sachs, it means the risk of a no-deal Brexit is down to 5%.
Goldman Sachs, meanwhile, lowered the probability of a no-deal Brexit to 5% from 10% on Sunday, according to Reuters, maintaining its view that the country will leave the bloc on Oct. 31."

Citi analysts said their base case is now that the U.K. will leave the EU in an orderly fashion "with a transition phase until December 2020, 2021 or 2022 — sooner or later." – CNBC (emphasis added)
Citi now expects a deal to be passed relatively soon, creating an orderly and long transitioned exit from the EU, that should avoid economic calamity.
That's great for Britain, who has seen economic growth swan dive in recent quarters over Brexit uncertainty. Mind you Britain's slow historical growth rate is still likely to suffer, potentially resulting in perpetual growth near zero.
                            UK Growth Over The Past Decade 
Better news would be if Brexit were canceled entirely, via a second referendum. Since 2016 224 YouGov online polls have been taken about a second referendum and 204 of them showed most people would now vote to stay in the EU.
Back in April, of numerous Brexit proposals, a second referendum was the most popular one, receiving 280 votes, though failing to achieve 292 needed for a majority.
The Democratic Labor Party, the chief opposition to the conservative-led government, is the biggest proponent of a second referendum in which UK citizens would vote to either stay (cancel Brexit) or approve the actual deal agreed upon on October 18th. However, it would take seven to eight months to plan such a vote, thus it remains the second least likely outcome, after a hard Brexit.
While canceling Brexit would be the ideal scenario, from an economic perspective, most likely Britain is leaving the EU, either on October 31st or more like January 31st. Here's what that likely means for your portfolio.
What It Likely Means for Your Portfolio
A four-year transition process would mean that it would be until 2025 until we know the full economic effects of Brexit. But the good news is that, with the risk of a calamitous hard Brexit over, US stocks would like rally modestly and then stop paying attention to further Brexit news.
There are several reasons for this.
First, Britain's slow economic growth of about 0.6% over the past decade, has little to do with Brexit. Since 1955 the UK's average growth rate was just 0.6%. That has important implications for global growth in general.
Or I should say, the UK, post-Brexit (assuming the current deal is approved) will have very little negative effects on global or US growth.

Thanks to 0.6% average growth over the past 64 years, Britain's economy, while $3 trillion in size and the 6th biggest in the world, is expected to drive just 1.5% of total economic growth this year. That's less than 10 times the growth effect of the US, and 21 times less than China.
In fact, this year the UK is expected to be as important as Egypt, in terms of global growth. Fundamentally, it makes about as much sense to worry about what happens to that economy as the British one, for multi-national profits and US stock prices.
By 2024, roughly the year Brexit is complete, the UK will account for less than 1% of global growth, 16 times less important than India, 28 times less important than China and even four times less important than Indonesia.
By the time Brexit is complete, it will matter about as much as Bangladesh, from a macro global economic perspective.
Bottom Line: Brexit Is Just Another Brick in the "Wall Of Worry" That Stocks Are Always Climbing on Their Way to New Record Highs
While unexpected events like the shock Brexit vote can often make investors think the sky is falling, 99% of the time that's not true.
Brexit, even in a worst-case scenario, was unlikely to trigger a global or US recession, merely slow growth a bit more. Britain is simply too small an economy and contributing virtually nothing to global growth rates, to matter. At least matter as much as wild short-term stock price gyrations might imply.
This is why periods of increased volatility, such as seen following the Brexit vote, are such a great long-term investment opportunity. Certain trade-sensitive dividend blue chips can crash 5% to 15% following such news, an amount that's entirely unrelated to their actual fundamental Brexit exposure.
Now it appears as if Brexit will finally happen, most likely January 31st, but possibly October 31st. It may not happen at all if certain Democratic Labor party members get their way.
But whatever the outcome, Britain's perpetually slow-growing economy, is likely to keep growing, just potentially at an even slower rate. The effects on the US and global economy are likely to be minimal and thus have little negative effects on corporate fundamentals or long-term share prices.
My recommendation is to use any final Brexit volatility, if we get any, as one last chance to buy quality companies at slightly more attractive prices. Rest assured that the $93 trillion global economy can, and almost certainly will, take Brexit in stride, even if UK voters end up regretting their decision.
---
.INX shares were trading at $300.57 per share on Tuesday morning, up $0.58 (+0.19%). Year-to-date, .INX has gained 21.94%, versus a % rise in the benchmark S&P 500 index during the same period.
About the Author: Adam Galas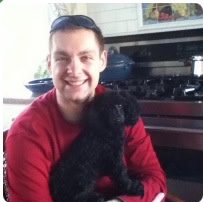 Adam has spent years as a writer for The Motley Fool, Simply Safe Dividends, Seeking Alpha, and Dividend Sensei. His goal is to help people learn how to harness the power of dividend growth investing. Learn more about Adam's background, along with links to his most recent articles. More...
More Resources for the Stocks in this Article