Light detection and ranging (Lidar) is the backbone of autonomous driving technology. Because this is a breakthrough technology with the potential to revolutionize the automotive markets, vehicle manufacturers are racing to launch Lidar-powered self-driving vehicles to gain a first-mover advantage. The global Lidar market is expected to grow at a 22.7% CAGR over the next five years to  $6.70 billion by 2026.
Lidar has extensive applications in the technology space, given its capabilities in augmented reality and virtual simulation. For example, the latest generation of iPhones manufactured by Apple, Inc. (AAPL) has integrated Lidar sensors. Furthermore, the tech giant plans to venture into the automotive industry and launch self-driving cars in 2024.
The United States is actively investing in advancing its semiconductor industry to make it globally competitive. To this end, President Biden recently issued executive orders to facilitate federal capital investments into this space. Given this backdrop, the demand for domestically manufactured lidar sensors is expected to be high. Consequently, Wall Street analysts expect U.S.-based lidar stocks Luminar Technologies, Inc. (LAZR) and Ouster, Inc. (OUST) to gain more than 55% in the near term.
Luminar Technologies, Inc. (LAZR)
LAZR manufactures vehicle sensors and long-range lidar products for autonomous vehicles. The Orlando, Fla., company operates in two segments—Autonomy Solutions and Other Component Sales. It went public through a reverse merger with shell company Gores Metropoulos Inc. on December 3, 2020. LAZR is the second Silicon Valley company focused on lidar technology to go public while developing its sensor products and solutions.
The stock gained 132.2% within the first five days of trading to hit its $47.80 all-time high. LAZR has gained marginally intraday to close yesterday's trading session at $17.73.
On July 19, LAZR announced  plans to acquire its exclusive InGaAs chip design partner and manufacturer and specialized Fab OptoGration Inc. The deal, which is expected to close in this quarter, should allow LAZR to secure the supply of one million customized chips per year. Furthermore,  LAZR is expected to leverage OptoGrations expertise and technology to achieve economies of scale and manufacture its products to be priced at competitive rates.
On June 15, the company launched its design vision Blade to integrate autonomous technology across robo-taxis, trucking, and consumer cars. The Blade concept is expected to create the best car design and user experience for 'Iris' lidar sensor-enabled autonomous vehicles.
LAZR's revenues increased 37% year-over-year to $5.30 million in its  fiscal first quarter ended March 31, 2021. In addition, the company raised $154 million through the exercise of warrants in this period. Its cash, cash equivalents, and restricted cash balance came in at $207.46 million, up 2,350.7% from the prior-year quarter. LAZR began producing the first units of its 'Iris' lidar sensor this quarter. The production of commercial vehicles fully equipped with Iris is expected to start in late 2022.
A $27.54 million  consensus revenue estimate for its fiscal year 2021 indicates a 97.4% improvement year-over-year. Analysts expect LAZR's EPS to rise 84.6% in the current  year.
Of the six Wall Street analysts that rated LAZR, four rated it Buy, while two rated it Hold. The $28.33 12-month median price target indicates a 59.8% potential upside from yesterday's closing price of $17.73. The price targets range from a low of $18.00 to a high of $38.00.
Ouster, Inc. (OUST)
San Francisco-based OUST manufactures digital lidar sensors for industrial automation, smart infrastructure, robotics, and automotive industries. OUST went public on March 12 through an SPAC. It merged with Colonnade Acquisition Corp., raising approximately $300 million in the process. The company was included in the U.S. Small-Cap Russell 2000 index on  June 25. In addition, OUST's lidar sensors manufactured in its San Francisco facility received Buy America and Buy American certifications on June 22.
In the first quarter, ended March 31, 2021, OUST's revenues increased 187% year-over-year to a record $6.60 million. This can be attributed to a 240% rise in sensor shipments to a record 978. Its total cash, cash equivalents, and restricted balance increased 4889.3% from the same period last year to $258.45 million. The company signed 40 strategic customer agreements as of March 31, which is likely to generate $385 million in contracted revenue opportunities through 2025.
On July 1, OUST partnered with mobile hydraulic and electrification products and solutions provider Danfoss Power Solutions to accelerate the adoption of OUST lidar sensors and provide seamless integration for end-users. This should reduce the integration time and OUST's end application's time to market.
The company partnered with PARIFEX and Baylo to deploy OUST digital lidar sensors for speed enforcement and data collection systems in France and forklifts, respectively. These partnership agreements, which were signed in May and June, should increase OUST's revenues significantly in the near term.
OUST's revenues are expected to increase 77.7% from the same period last year to $33.59 million in its fiscal year 2021. The Street expects the company's EPS to rise 88.8% year-over-year in the current year.
OUST has gained 24.1% since hitting its $7.55 all-time low  on April 5, to close yesterday's trading session at $9.37.
All three Wall Street analysts that rated OUST have rated it Buy. The $16.67 12-month median price target  indicates a 77.9% potential upside. The price targets range from a low of $14.00 to a high of $20.00
Want More Great Investing Ideas?
---
LAZR shares were trading at $16.94 per share on Tuesday morning, down $0.79 (-4.46%). Year-to-date, LAZR has declined -50.18%, versus a 17.69% rise in the benchmark S&P 500 index during the same period.
About the Author: Aditi Ganguly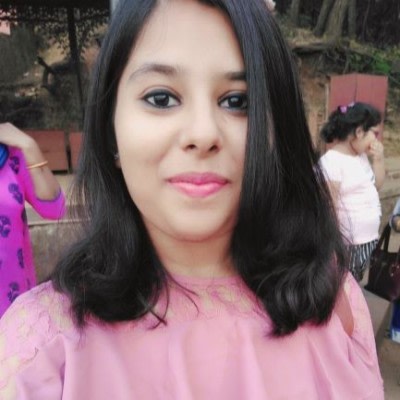 Aditi is an experienced content developer and financial writer who is passionate about helping investors understand the do's and don'ts of investing. She has a keen interest in the stock market and has a fundamental approach when analyzing equities. More...
More Resources for the Stocks in this Article