The demand for electric vehicles (EVs) is projected to soar in the next decade.  EVs represented about 5% of all new car sales in 2020 and are expected to represent 48% of all new cars sold in 2030.
This is due to an accelerated shift towards clean energy solutions at the global level.  With this in mind, today I'll be analyzing and comparing EV manufacturers Lucid Group (LCID) and NIO (NIO).
LCID has just started shipments of its EVs but is valued at a market cap of $87.22 billion.  NIO is one of the largest EV manufacturers in China and is valued at a market cap of $62 billion. 
The bull case for Lucid Group
Lucid Group's stock is up more than 435% year-to-date (YTD). LCID has gained steam in recent months after its Air Dream Edition received a range rating of 520 miles by the environmental protection agency. It is the highest range for any EV rated by the EPA. Lucid has claimed the number of reservations for its line-up of EVs stand at 17,000 and the company began initial shipments recently.  
The company raised $4.4 billion in cash after its reverse merger with Churchill Capital in July 2021 and the proceeds will be used to expand manufacturing capabilities as well as fund its operations in the next year.
The Air Dream Edition will be priced at $169,000 which is very expensive for the average buyer. But Lucid Motors expects sales to exceed $2 billion next year and touch $10 billion by 2024 which is quite exceptional for a company that was pre-revenue two months back.
The bull case for NIO
The total number of EVs sold globally rose by 160% year over year in the first half of 2021. China remained the largest EV market in the world and accounted for 42% of total sales or 2.6 million units in this period. In fact, the number of EVs sold in the country in Q1 and Q2 of 2021 was similar to the number of vehicles sold in the whole of 2021.
Comparatively, NIO sold 66,395 vehicles in the first three quarters of this year, accounting for 3.3% of China's total market. Even if the company can maintain its market share going forward, NIO is well poised to generate robust sales in the future.
But investors should note that NIO's vehicle deliveries fell by 27.5% year over year in the month of October due to lower production volumes on the back of supply chain disruptions and the upgradation of manufacturing lines.
NIO stock surged over 1,000% in 2020 but has fallen close to 20% in the first 11 months of this year. At the time of writing, NIO shares are trading almost 40% lower from all-time highs. 
Analysts tracking NIO expect revenue to more than double to $5.62 billion in 2021 and increase by 71% to $9.6 billion in 2022, valuing the stock at a forward price to 2022 sales multiple of less than 7x which is reasonable.
The verdict
Both Lucid Motors and NIO carry certain risks at current valuations. The lack of transparency surrounding China might exacerbate the sell-off in NIO stock in case markets turn bearish. Comparatively, a revenue or earnings miss by Lucid will send its shares spiraling downwards bear market or not. 
I believe NIO is currently the better investment.  LCID stock is riskier compared to NIO and NIO's strong presence in China and improving profit margins positions the company to derive outsized gains in 2022 and beyond.
---
LCID shares were trading at $54.23 per share on Wednesday afternoon, up $1.25 (+2.36%). Year-to-date, LCID has gained 441.76%, versus a 24.01% rise in the benchmark S&P 500 index during the same period.
About the Author: Aditya Raghunath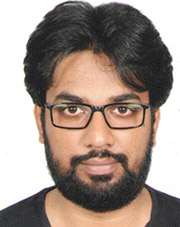 Aditya Raghunath is a financial journalist who writes about business, public equities, and personal finance. His work has been published on several digital platforms in the U.S. and Canada, including The Motley Fool, Finscreener, and Market Realist. More...
More Resources for the Stocks in this Article