When we started the year, it was cyclical stocks that were all the rage. Why not? The economy was bouncing back, and companies that thrive in that type of environment saw their share prices rise. However, growth stocks have come back in favor over the past few weeks. In fact, the Invesco S&P 500 Pure Growth ETF (RPG) is up 14.9% since October 4th. That compares extremely favorably to the S&P 500's 8.9% gain.
Bitcoin has also gotten investors' attention this year as it has reached new record highs. But Bitcoin is also more volatile than many growth stocks. Looking at its price, Bitcoin peaked earlier this year at $63,229.04 in April, only to fall to $29,796.15 in July.
That's a pretty significant drop. While the cryptocurrency managed to rebound and hit new highs, that kind of volatility is best suited for a side trading account, not your primary portfolio. If you're looking for the potential for strong performance but with a reasonable amount of volatility, then high growth stocks such as ArcelorMittal (MT), Ovintiv Inc. (OVV), and ON Semiconductor Corporation (ON) are the way to go.
ArcelorMittal (MT)
MT is one of the world's leading steel and mining companies. It has a presence in more than 60 countries. It operates a portfolio of competitive steel plants in both the developed and emerging markets, with most revenue coming from Brazil. Its products are sold primarily to customers in the automotive, general, and packaging sectors.
The company has recently been cutting costs. For instance, it has implemented a $1 billion fixed-cost reduction program that is helping its bottom line. Footprint optimization has also helped with cost optimization. Plus, the company has also been focused on reducing debt. Management has expanded its steel-making capacity and shifted to high-added-value products, such as its automotive steel line.
MT has an overall grade of A, which translates into a Strong Buy rating in our POWR Ratings system. The company has a Growth Grade of A as analysts expect sales and earnings to rise 46.2% and 1,753.2% for the year. MT also has a Value Grade of A, which isn't surprising with a trailing P/E of 5.14 and a forward P/E of 5.48. We also provide Momentum, Stability, Sentiment, and Quality grades for MT, which you can find here.
MT is ranked #5 in the A-rated Steel industry. For more top stocks in this industry, make sure to visit this link.
Ovintiv Inc. (OVV)
OVV is an independent oil and gas producer that explores and churns out oil and natural gas from diverse assets in the United States and Canada. Due to the buyout of Newfield Exploration in 2019, OVV has become one of the more significant upstream players in the North American E&P landscape.
The company's core assets include prime real estate in the Permian, Eagle Ford, Montney, and Duvernay resource plays. These are some of the most cost-advantaged shales in North America. They have substantial opportunities for profitable drilling at current commodity prices. Plus, the company has a massive liquidity cushion and can endure low commodity prices for a long time if needed.
OVV recently reported a strong quarter where sales and earnings rose year over year due to higher commodity price realization and successful cost-control initiatives. The company has an overall grade of B and a Buy rating in our POWR Ratings system. OVV has a Growth Grade of B as earnings are expected to soar 1,400% for the year.
The company also has a Momentum Grade of A as it has shown strong long-term performance. For instance, the stock is up 156% for the year. For the rest of OVV's grades (Value, Stability, Sentiment, and Quality), click here. OVV is ranked #20 in the A-rated Foreign Oil & Gas industry. For more top stocks in this highly rated industry, click here.
Note that OVV is one of the few stocks handpicked by our Chief Value Strategist, David Cohne, currently in the POWR Value portfolio. Learn more here.
ON Semiconductor Corporation (ON)
ON is a leading supplier of power and analog semiconductors, as well as sensors. The company is the second-largest global supplier of discrete transistors like insulated gate bipolar transistors and metal oxide semiconductor field-effect transistors and also has a significant integrated power chip business. Plus, the firm is also the largest supplier of image sensors to the automotive market.
The company recently reported strong third-quarter results where both revenue and earnings beat the consensus estimates and rose year over year. This was driven by a strong demand environment for power and sensing products in its automotive and industrial end markets. ON is also gaining traction among electric vehicle manufacturers for silicon carbide and insulated-gate bipolar transistor-based products.
The company has an overall grade of B, translating into a Buy rating in our POWR Ratings systems. ON has a Growth Grade of A, which makes sense with a forecasted earnings growth rate of 228.2% for the year. Earnings are also expected to rise 165.7% year over year in the current quarter. The firm also has a Value Grade of B due to an attractive valuation.
Both the stock's price-to-sales ratio and its price-to-book ratio are well below the industry averages. To access all of ON's grades, including Momentum, Stability, Sentiment, and Quality, click here. ON is ranked #36 in the B-rated Semiconductor & Wireless Chip industry. For more top stocks in this industry, click here.
Click here to check out our Semiconductor Industry Report for 2021
Discover Today's Best Value Stocks
This article was written by David Cohne, Chief Value Strategist for StockNews.com. David has helped investors find the most profitable stocks for over 20 years.
If you would like to see more of his best value stock ideas, then click the link below.
See David Cohne's Favorite Value Stocks
---
MT shares rose $0.01 (+0.03%) in after-hours trading Tuesday. Year-to-date, MT has gained 40.98%, versus a 26.23% rise in the benchmark S&P 500 index during the same period.
About the Author: David Cohne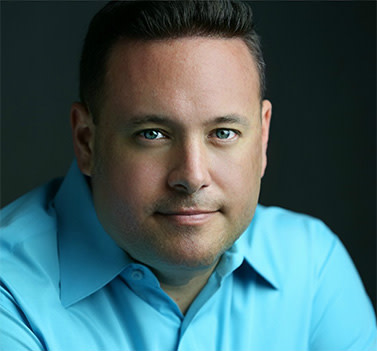 David Cohne has 20 years of experience as an investment analyst and writer. Prior to StockNews, David spent eleven years as a consultant providing outsourced investment research and content to financial services companies, hedge funds, and online publications. David enjoys researching and writing about stocks and the markets. He takes a fundamental quantitative approach in evaluating stocks for readers. More...
More Resources for the Stocks in this Article