While PepsiCo, Inc. (PEP), based in Harrison, N.Y., is an established player in the non-alcoholic beverages industry. Oatly Group AB (OTLY) is a new industry participant. PEP operates food, beverage, and snack businesses worldwide. It markets its products through a network of direct-store-delivery, customer warehouse, distributor networks, as well as through e-commerce platforms and retailers. OTLY is a Sweden-based company that provides a range of plant-based dairy products made from oats to its customers worldwide.
The return of U.S. consumers to restaurants and tourist places amid the reopening of the economy should drive the demand for fresh and healthy beverages this summer. And because consumer tastes have been shifting towards health and wellness products since the pandemic, companies are striving to develop new products. The non-alcoholic beverages market is expected to grow at an 8.2% CAGR to $1.73 trillion by 2028. Therefore, we think both PEP and OTLY will benefit from the industry tailwinds.
In terms of their past three months' performance, PEP is a clear winner with 4.5% gains versus OTLY's negative returns. But which of these stocks is a better pick now? Let's find out.
Latest Movements
On June 24,  Fritos, one of the flagship brands from PEP's Frito-Lay division, teamed up with Papa Murphy's, a take-and-bake pizza company, to introduce a new pizza this summer named Fritos Outlaw Pizza. Both the companies expect this new, limited-edition pizza, with the crunchiness of Fritos and  the savory flavors of BBQ, is  likely to see  high demand and generate good sales this summer.
In May, PEP launched soulboost, a sparkling water beverage with a splash of real juice and functional ingredients. Available in four flavors, this sparkling water beverage  supports mental stamina and relaxation. The company expects this product to attain good market reach because  the demand for wellness products is on the rise.
On behalf of its stockholders, Bragar Eagel & Squire, P.C., a law firm announced today that it is investigating potential claims against OTLY regarding  allegations it  violated  the federal securities laws and/or engaged in other unlawful business practices. On July 14, 2021, Spruce Point Capital Management published a report accusing OTLY of misleading investors by omitting or manipulating key facts in public filings concerning its revenue and margins, as well as its "green" credentials. The report also outlined why they believe OTLY's shares face up to 30% -70% intermediate-term downside risk and longer-term insolvency risk. These developments are  likely to make investors lose confidence in the stock now.
Recent Financial Results
PEP's net revenues for its fiscal second quarter, ended June 12, 2021, increased 20.5% year-over-year to $19.22 billion. The company's non-GAAP gross profit has been reported at $10.34 billion, which represents a 16.7% year-over-year improvement. Its non-GAAP operating profit came in at $3.17 billion, up 26% from the prior-year period. While its non-GAAP net income increased 30.1% year-over-year to $2.39 billion, its non-GAAP EPS increased 30.3% year-over-year to $1.72. The company had $5.45 billion in cash and cash equivalents  as of June 12, 2021.
In its IPO filing with the U.S. SEC on April 19, 2021, OTLY revealed that for its fiscal year ended, December 31, 2020, its revenue increased 106.5% year-over-year to $421.35 million. The company's gross profit came in at $129.24 million, up 94.1% from the prior-year period. Its operating loss came in at $47.09 million, which represents a 53.1% year-over-year rise. OTLY's net loss increased 69.4% year-over-year to $60.36 million. And its loss per share increased 52.1% year-over-year to $3.59. As of December 31, 2020, the company had $105.36 million in cash and cash equivalents.
Past and Expected Financial Performance
PEP's revenue has grown 10.2% over the past year. Analysts expect its  revenue to increase 9.2% year-over-year in the current year and 4.4% next year. Its EPS is expected to increase 12.7% in the current year and 7.6% next year. The stock's EPS is expected to grow at 9% rate per annum over the next five years.
In comparison, OTLY's revenue has increased 106.5% over the past year. Analysts expect OTLY's revenue to increase 61.9% year-over-year in the current year and 83% next year. Its EPS is expected to remain negative  in the current year and next year. However, analysts expect the stock's EPS to grow at 14.9% rate per annum over the next five years.
Profitability
PEP's trailing-12-month revenue is 156.3 times OTLY's. PEP is also more profitable with a 54.3% gross profit margin versus OTLY's 30.2%.
Also, PEP's EBITDA margin and ROE values of 18.4% and 59%, respectively, compare favorably with OTLY's negative values.
Valuation
In terms of non-GAAP forward P/E, PEP is currently trading at 24.96x, compared to OTLY's negative 58.15x. OTLY's 18.17x forward EV/Sales is 457.4% higher than PEP's 3.26x.
Also, in terms of trailing-12-month Price/Sales, PEP's 19.02x is 562.7% higher than PEP's 2.87x.
POWR Ratings
While OTLY has an overall D grade, which translates to Sell in our proprietary POWR Ratings system, PEP has an overall B grade, which equates to Buy. The POWR Ratings are calculated by considering 118 different factors, each weighted to an optimal degree.
In terms of Quality, PEP has been graded a B, which is in sync with its higher-than-industry profitability ratios. PEP's 54.3% trailing-12-month gross profit margin is 52.6% higher than the 35.6% industry average. In comparison, OTLY's D grade for Quality reflects its lower-than-industry profit margins. OTLY has a 30.2% trailing-12-month gross profit margin, which is 15.3% lower than the 35.6% industry average .
PEP has a C grade for Value, which is consistent with its slightly higher-than-industry valuation ratios. PEP's 21.40x forward EV/EBIT value is 21.7% higher than the 17.58x industry average. In comparison, OTLY's F grade for Value reflects its extreme overvaluation. The company has a 16.90x forward Price/Sales ratio, which is 984% higher than the 1.56x industry average.
Of 37 stocks in the Beverages industry, OTLY is ranked #34, while PEP is ranked #5.
Beyond what we've stated above, our POWR Ratings system has also rated both PEP and OTLY for Growth, Momentum, Stability, and Sentiment.
Get all OTLY ratings here. Also, click here to see the additional POWR Ratings for PEP.
The Winner
New product innovations born from collaborating with other leading companies and expanded market reach achieved through various distribution networks and e-commerce sites, should enable both PEP and OTLY to grow. However, with a rising number of lawsuits being filed on the recently listed  OTLY stock, we think PEP is a better buy now given its higher profitability  and lower valuation.
Our research shows that the odds of success increase if one bets on stocks with an Overall POWR Rating of Buy or Strong Buy. Click here to access the top-rated stocks in the Beverages industry.
Want More Great Investing Ideas?
---
PEP shares fell $0.29 (-0.19%) in after-hours trading Friday. Year-to-date, PEP has gained 6.68%, versus a 16.13% rise in the benchmark S&P 500 index during the same period.
About the Author: Sweta Vijayan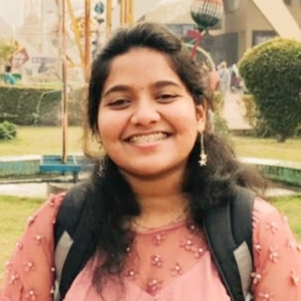 Sweta is an investment analyst and journalist with a special interest in finding market inefficiencies. She's passionate about educating investors, so that they may find success in the stock market. More...
More Resources for the Stocks in this Article