The gaming market is expanding rapidly with the increased use of smartphones and the easy availability of free-to-use games. Moreover, the increasing popularity of e-sports and game events is boosting the industry.
The industry is also known for its ability to weather economic downturns. However, as macro headwinds pick up, the gaming industry might not be as recession-proof as experts believed in the past.
While we think fundamentally strong gaming stock Playtika Holding Corp. (PLTK) might be worth buying, Roblox Corporation (RBLX) could be best avoided considering its fundamental weakness.
The global gaming market is expected to grow at a CAGR of around 7.1% during 2023-2030, driven by recent advancements in graphical engines, information technology, and cloud gaming.
Cloud gaming has been gaining traction and is already valued at $244 million. The market is expected to reach almost $22 billion by 2030.
However, with economies worldwide seeing soaring inflation and central banks aggressively raising borrowing rates, other issues, including delays in game and title releases, are posing some major headwinds for the industry.
Additionally, game publishers relying on proven content rather than developing new games could hamper the growth outlook.
Stock to Buy:
Playtika Holding Corp. (PLTK)
Headquartered in Herzliya Pituach, Israel, PLTK develops mobile games in the United States and internationally. The company owns a portfolio of casual and casino-themed games.
PLTK's forward EV/EBITDA of 6.27x is 25.8% lower than the industry average of 8.45x. Its forward non-GAAP P/E multiple of 10.08 is 38.4% lower than the industry average of 16.37.
PLTK's income from operations increased 14.6% year-over-year to $128.3 million during the fourth quarter that ended December 31, 2022. Credit adjusted EBITDA increased 15% year-over-year to $202.60 million, while its comprehensive income rose 3.9% year-over-year to $106.40 million.
Analysts expect PLTK's EPS for the fiscal year ending December 2023 to come in at $0.78, indicating a 12.6% year-over-year growth. The company's revenue is expected to be $2.59 billion.
The stock has gained 9.4% year-to-date to close the last trading session at $9.31.
PLTK's POWR Ratings reflect its promising outlook. The stock has an overall rating of A, which translates to a Strong Buy in our proprietary rating system. The POWR Ratings are calculated by considering 118 different factors, with each factor weighted to an optimal degree.
PLTK also has an A grade for Value and a B for Quality and Stability. It is ranked #2 out of 20 stocks in the Entertainment – Toys & Video Games industry.
To access additional ratings for PLTK's Sentiment, Growth, and Momentum, click here.
Stock to Sell:
Roblox Corporation (RBLX)
RBLX develops and operates an online entertainment platform. The company offers Roblox Studio, a free toolset that allows developers and creators to build, publish, and operate 3D experiences and other content; Roblox Client, an application that allows users to explore the 3D digital world; Roblox Education for learning experiences; and Roblox Cloud, which provides services and infrastructure that power the human co-experience platform.
RBLX's forward EV/Sales of 7.09x is 271.1% higher than the industry average of 1.91x. Its forward Price/Sales multiple of 7.52 is 497.7% higher than the industry average of 1.26.
RBLX's revenue came in at $579.04 million for the fourth quarter that ended December 31, 2022. The company's net loss attributable to common stockholders increased 102.3% year-over-year to $289.93 million. Its net loss per share increased 92% year-over-year to $0.48 from its previous-year quarter.
Street expects RBLX's EPS to decline 51% year-over-year to negative $0.41 for the current quarter ending March 2023. Its revenue is expected to come in at $757.60 million for the same quarter.
The stock has declined 12.3% over the past six months to close its last trading session at $39.94.
RBLX's POWR Ratings reflect this bleak outlook. The stock has an overall F rating, equating to a Strong Sell in our proprietary rating system.
RBLX also has an F grade in Stability and a D in Value, Growth, and Quality. It is ranked last in the same industry.
Beyond the POWR Rating grades we've stated above, RBLX's rating for Momentum and Sentiment can be seen here.
Consider This Before Placing Your Next Trade…
We are still in the midst of a bear market.
Yes, some special stocks may go up. But most will tumble as the bear market claws ever lower.That is why you need to discover the brand new "Stock Trading Plan for 2023" created by 40-year investment veteran Steve Reitmeister. There he explains:
Why it's still a bear market
How low stocks will go
9 simple trades to profit on the way down
Bonus: 2 trades with 100%+ upside when the bull market returns
You owe it to yourself to watch this timely presentation before placing your next trade.
Stock Trading Plan for 2023 >
---
PLTK shares were unchanged in premarket trading Friday. Year-to-date, PLTK has gained 9.40%, versus a 2.39% rise in the benchmark S&P 500 index during the same period.
About the Author: Kritika Sarmah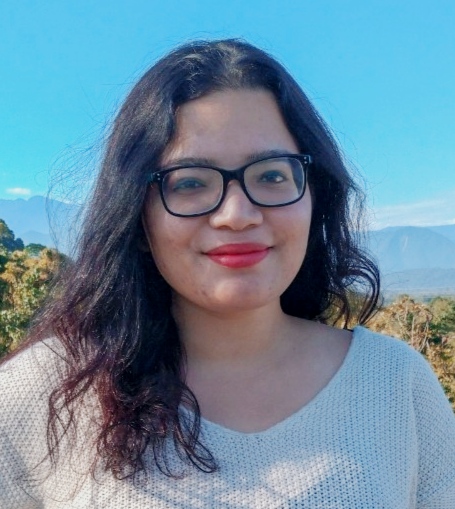 Her interest in risky instruments and passion for writing made Kritika an analyst and financial journalist. She earned her bachelor's degree in commerce and is currently pursuing the CFA program. With her fundamental approach, she aims to help investors identify untapped investment opportunities. More...
More Resources for the Stocks in this Article