The electric vehicle (EV) market is growing quickly.  It's forecast that EV sales will grow from 2.5 million in 2020 to 31.1 million by 2030.  That's a whopping compound annual growth rate of 29%.
Therefore, it's no surprise that EV stocks have been grabbing headlines and remain some of the most heavily traded stocks on the market.
Today I'll take a look at 2 stocks that make electric buses: Proterra (PTRA) and Lion Electric Company (LEV).  Both stocks could be promising investments but which is currently the better buy? 
The bull case for Proterra
Valued at a market cap of $2.66 billion, Proterra develops and produces commercial EVs. The company also manufactures electric buses as well as provides charging solutions to customers. 
While the stock has returned 27% to investors in the last year, it's also down 57% from all-time highs. 
In Q3 of 2021, Proterra's battery production rose by 95% year over year while battery system deliveries more than doubled. It delivered 52 electric buses, an increase of 58% year over year. Its revenue rose by 30% year over year to $62 million and the company reported a gross margin of 4.3% compared to 4% in the year-ago period.
As Proterra's research and development as well as operating expenses increased, the company reported an operating loss of $29.8 million, up 32% year over year.
Despite a strong quarter in Q3, Proterra maintained its revenue guidance for 2021 that stood at $246 million due to supply chain constraints. Proterra explained it might reduce Q4 deliveries by five to 10 buses.
But investors should note that supply chain issues are a near term headwind. Further, Proterra benefits from a strong order backlog and recently announced an order from Lightning eMotors to supply battery systems for 10,000 EVs in the next three years.
Analysts expect Proterra's sales to touch $245 million in 2021 and grow to $415 million in 2022.
The bull case for Lion Electric
The Lion Electric Company manufactures all-electric medium and heavy-duty urban vehicles in North America. Lion primarily produces yellow school buses, public transit buses, semi-trucks, bucket trucks, and garbage/refuse trucks.
In Q3, Lion Electric Company delivered 40 vehicles, compared to 10 vehicles in the year-ago period. It generated $11.9 million in sales, compared to $2.6 million in the year ago-period.
Lion Electric Company reported an adjusted EBITDA loss of $8.8 million, compared to a loss of $2.8 million in the year-ago period. It has delivered over 450 vehicles to date and its vehicle order book stands at 2,024 as of November 10 that includes 261 trucks and 1,763 buses. The order book will generate close to $500 million in sales.
Analysts expect LEV sales to touch $84 million in 2021 and grow to $338 million in 2022.
The verdict
Both Lion Electric and Proterra are growing revenue at an enviable pace but are expected to book losses over the next year. In terms of valuation, Lion Electric stock is trading at a forward price to 2022 sales multiple of 8.6x while this ratio for Proterra is much lower at 6.4x.
Further, Proterra also ended Q3 with a cash balance of $727.5 million, higher than LEV's cash balance of $318 million. This provides Proterra with greater financial flexibility and room to improve profit margins enabling the company to benefit from economies of scale, making it a better bet right now.
---
PTRA shares were trading at $12.75 per share on Tuesday morning, up $0.24 (+1.92%). Year-to-date, PTRA has gained 15.07%, versus a 26.61% rise in the benchmark S&P 500 index during the same period.
About the Author: Aditya Raghunath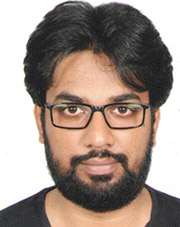 Aditya Raghunath is a financial journalist who writes about business, public equities, and personal finance. His work has been published on several digital platforms in the U.S. and Canada, including The Motley Fool, Finscreener, and Market Realist. More...
More Resources for the Stocks in this Article