Silicon Motion Technology Corp. (SIMO) is active in the semiconductor industry and primarily focuses on designing, developing, and marketing controllers for managing NAND flash used in embedded storage applications, such as eMMC embedded memory.
The company derives revenue from product categories such as Mobile Storage, Mobile Communications, and others. It earns the majority of its revenue from China and has a presence in Taiwan, the United States, Japan, Korea, and Other Countries.
Its products are used in Personal Computing, Smartphones and Tablets, Flash Cards and USB Flash Drives, Industrial and Embedded, Automotive, and Enterprise and Data Center.
The company has been establishing itself as a leading merchant supplier of client SSD controllers to module makers. This includes market leaders in the U.S., Taiwan, and China. In fact, most of its clients are switching from MLC flash to TLC flash. This has led to SIMO focusing on manufacturing SSD controllers that can manage TLC flash.
Management believes that the market will be dominated by SSDs using TLC flash. This should bolster their use in PC's and displace hard disk drives. With TLC SSD providing higher performance and a competitive advantage over hard disk drives, PCs are increasingly adopting them.
SIMO also believes that many of its client SSD controllers will be used for managing 3D flash as well. It is definitely equipped to adapt to these industry changes due to its collaborations with flash vendors. The company has already started sales of 3D SSD controllers to its flash partners. Management expects this to be a significant growth driver from now on.
The company's eMMC business is also rebounding. This adds to the strength of its overall embedded storage market, including both SSD controllers and eMMC embedded memory. Trends indicate a transition of eMMC 4.5 toward eMMC 5.0, so SIMO expects strong potential for eMMC 5.1 controller sales.
Over the past ten years, the company has shipped more than 5 billion controllers. This is more than any other company, and its expanding customer base should help propel growth in the quarters ahead. In the third quarter, the company's earnings of $1.70 per share beat estimates and rose 123.7% year-over-year. Sales jumped 102% higher due to strong sales in SSD controllers and eMMC and UFS controllers.
Due to design wins with large OEM clients and a tight foundry wafer supply, management expects this growth to continue. The company should also benefit from continued momentum in PC sales, which drive up demand for its PCIe NVMe SSD controllers. SIMO has an overall grade of A, translating into a Strong Buy rating in our POWR Ratings system.
The company has a Growth Grade of A as analysts expect sales to jump 81.3% year over year in the current quarter and 70.3% for the year. Its earnings forecast looks even better, with an anticipated rise of 102.3% year over year in the current quarter and 86.7% for the year. SIMO also has a Value Grade of A, which makes sense when you consider its valuation.
The company's forward P/E is only 9.8, and its price-to-book of 3.4 is well below the industry average of 7.8. SIMO also has an EV/EBITDA of 10.6. The stock also appears to be 55.3% undervalued based on an average of analyst price targets. We also provide Momentum, Stability, Sentiment, and Quality Grades for SIMO, which you can find here.
SIMO is ranked #5 in the A-rated Semiconductor & Wireless Chip industry. For more top stocks in this highly rated industry, make sure to visit this link. The company looks very attractive when compared to some of its bigger peers, though. For instance, NVIDIA Corp (NVDA) has an overall grade of C and a Neutral rating in our POWR Ratings system.
Making matters worse, the stock has a Value Grade of D, which doesn't exactly inspire confidence. ASML Holding N.V. (ASML) is another well-known competitor in the Semiconductor & Wireless Chip industry. Like NVDA, ASML also has an overall grade of C, which translates into a Neutral Rating. Its Value Grade is also a D. Even worse, its Growth Grade of C is well below SIMO's.
SIMO is just one of the stocks in my POWR Value portfolio. That's where I combine my many years of investing experience with the Top 10 Value Stocks strategy, which has +38.63% annual returns, to bring investors the best value stocks for today's market.
If you would like to see the current portfolio of 12 stocks, and be alerted to our next timely trades, then consider starting a 30-day trial by clicking the link below.
About POWR Value newsletter & 30 Day Trial
---
SIMO shares were unchanged in after-hours trading Thursday. Year-to-date, SIMO has gained 45.84%, versus a 26.87% rise in the benchmark S&P 500 index during the same period.
About the Author: David Cohne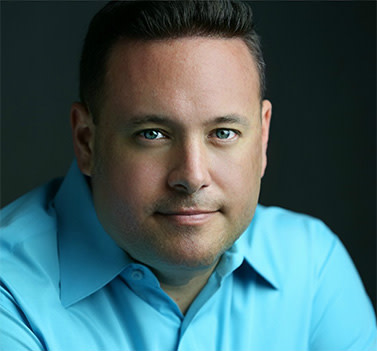 David Cohne has 20 years of experience as an investment analyst and writer. Prior to StockNews, David spent eleven years as a consultant providing outsourced investment research and content to financial services companies, hedge funds, and online publications. David enjoys researching and writing about stocks and the markets. He takes a fundamental quantitative approach in evaluating stocks for readers. More...
More Resources for the Stocks in this Article