One of the most speculative and fascinating parts of the cryptocurrency market is NFTs. One reason is that many of the most coveted NFTs, such as Bored Ape Yacht Club and CryptoPunks, are being bought and sold for 7 figures. Another is that there is massive disagreement about whether these NFTs represent the future of digital commerce or are merely another investment fad.
Only time will determine who is right in this contentious debate. But what can't be argued is that many companies are looking to start building businesses in this part of the digital economy. One example is Coinbase (COIN) which is launching its own NFT marketplace.
While COIN is a well-known and widely followed stock, I want to talk about another company that is also looking to utilize NFTs to augment its existing business – ScienJoy Holdings (SJ). SJ is a Chinese-based company that provides a mobile, live streaming platform for artists to connect with their fans. The company is launching a feature that would allow artists to monetize their songs or artwork by minting and selling NFTs.
In addition to this intriguing idea, there is a lot to like about SJ including a favorable valuation, impressive earnings growth, and several upside catalysts. Read on to find out why investors should consider buying SJ.
ScienJoy's Streaming Platform
SJ's live streaming platform is one of the largest in China, where it has become a popular way for people to shop for physical and virtual goods. SJ specializes in interactive live streaming where viewers can interact with the broadcasters through chat, purchasing virtual items, and playing games.
Currently, the company has over 190,000 streamers and over 900,000 paying users. Just SJ's live streaming platform is an attractive opportunity given that these types of platforms have tended to do well as investments, especially in growing categories. And live streaming has increasingly become a major niche that is especially popular among younger people as a way to engage with the influencers they follow.
NFTs for Artists
In August, SJ added NFTs to its platform. While it's likely that much of the froth in NFTs could fizzle out, one very real breakthrough is its ability to increase the number of paths for artists to monetize their work.
Examples include digital art, in which the artist gets a cut of the profits every time the art is re-sold. Artists can also sell NFTs that give holders special privileges such as VIP passes or one on one access. And, the value of these NFTs could increase in value if an artist gets more popular, meaning that fans could profit from the artist they support doing well.
Fundamentals
One of the major trends in the digital age is the rise of the creator economy. SJ is part of this 'new economy' as it creates tools and a platform for people to easily live stream, reach an audience, and monetize.
Unlike most tech stocks, it's quite cheap from a valuation perspective with a P/E of 4.5 and a P/S of 0.88. One reason is that there has been a sell-off across the board in Chinese stocks due to a steady stream of negative news.
The biggest blow was the Chinese government's crackdown on tech companies over monopoly practices, data privacy, and other issues, the Evergrande situation also added to concerns over Chinese stocks, and we have also had continually uneasy tensions between the US and China which raises concerns that Chinese stocks listed in the US or US companies doing business in China could be collateral damage.
However, a lot of these risks are now priced into stocks like SJ. Further, the government seems to have pulled back on the regulatory crackdown and signaled a softer stance. It is also considering a liquidity injection given the economy's recent deceleration.
Given this development in combination with SJ's recent quarter which featured 68% revenue growth and 23% earnings growth, the stock should be considered by investors who can handle the risk of investing in Chinese stocks.
POWR Ratings
SJ also stands out in terms of its POWR Ratings. The stock is rated a B which equates to a Buy rating. B-rated stocks have posted an annual performance of 19.7% which compares favorably to the S&P 500's annual 7.1% performance.
It's also not surprising that SJ is rated a B for Growth and an A for Value given the positive factors discussed above. The combination of multiple expansion and earnings growth can lead to explosive gains especially considering SJ's exposure to the frothy, speculative world of NFTs.
Conclusion
If Mark Zuckerberg and others are right that the metaverse is the future, then NFTs could essentially become status symbols for the digital world. Thus, investors should look past the froth and focus on the companies that are building real businesses inside the space.
SJ certainly qualifies and its large base of streamers and viewers means that the company could become one of the largest marketplaces for artists to mint, sell, and manage their NFTs.
Discover Today's Best Growth Stocks
This article was written by Jaimini Desai, Chief Growth Strategist for StockNews.com. Jaimini has been dialed into the hottest trends in investing:
Electric Vehicles
5G
Internet of Things
Cloud Computing
Genomics
And Much More
If you would like to see more of his best growth stock ideas, then click the link below.
---
SJ shares were trading at $5.87 per share on Wednesday afternoon, down $0.37 (-5.93%). Year-to-date, SJ has declined -32.22%, versus a 25.05% rise in the benchmark S&P 500 index during the same period.
About the Author: Jaimini Desai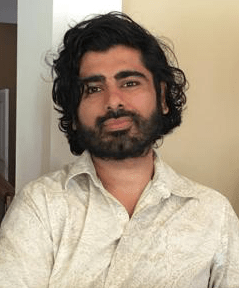 Jaimini Desai has been a financial writer and reporter for nearly a decade. His goal is to help readers identify risks and opportunities in the markets. He is the Chief Growth Strategist for StockNews.com and the editor of the POWR Growth and POWR Stocks Under $10 newsletters. Learn more about Jaimini's background, along with links to his most recent articles. More...
More Resources for the Stocks in this Article