The desire to democratize access to financial and investing tools has led to the creation of multiple companies in the last decade. These companies are part of the rapidly growing fintech space and are well poised to grow investor wealth over the long term.
Given these secular tailwinds, today we will take a look at two fintech giants, SoFi (SOFI) and Lending Club (LC). While SoFi is a recent IPO, Lending Club has been trading on the equity markets for more than seven years.
The ongoing economic recovery and the shift towards digital solutions make both these stocks enticing bets for 2021 and beyond. But which is the better of the two stocks to buy now?
SoFi has lost steam post-earnings
SoFi went public in December 2020 and has since gained 34% in total market value. However, the company is also trading 46% below its record high allowing investors to buy the dip. Shares of SoFi fell after the company reported its second-quarter results this month.
In Q2 of 2021, SoFi's sales more than doubled to $231.1 million while its adjusted loss per share stood at $0.48. or $165.3 million. Analysts expected the company to report sales of $231.27 million and a loss per share of $0.05 in Q2. We can see the massive earnings miss did not impress investors which resulted in the pullback.
In the quarter ended in June, the company's new accounts stood at $78.9 million compared to less than 36 million in the year-ago period.
SoFi has three primary business segments which include its lending, personal loans, and residential mortgages. It also provides financial services such as cash management, credit cards as well as an online broking platform among others.
Analysts tracking the stock expect sales to rise from $971 million in 2021 to $1.47 billion in 2022. Its loss per share is also estimated to narrow from $0.5 to $0.1 in this period. We can see that SoFi stock is trading at a forward price to earnings multiple of 7.61x which is not too steep for a high-growth company.
LendingClub has grossly underperformed broader markets
A company that leverages artificial intelligence and data to provide unsecured personal loans, LendingClub is valued at a market cap of $2.76 billion. LendingClub aims to expand its lending business to include auto loans as well as provide checking accounts to customers.
In early 2021, LendingClub acquired Radius Bank which has allowed the former to reduce loan funding costs as it now has access to the latter's cheap deposits. In a nutshell, LendingClub funds its loans by these deposits instead of partnering with third-party financial institutions for origination.
LendingClub ended the June quarter with 3.5 million members, allowing it to originate $2.7 billion in total loans. It reported sales of $204 million with adjusted earnings of $0.09 per share in Q2. While the company's sales rose from $487 million in 2017 to $655 million in 2019 it fell to $243.5 million in 2020.
Analysts expect sales to more than double to $772.54 million in 2021 and by 42.5% to $1.1 billion in 2022. This will allow LendingClub to improve its profit margin from a loss of $1.54 per share in 2020 to earnings per share of $0.72 in 2022.
LendingClub has grossly underperformed the broader markets and has lost 76% in market value in the last seven years.
The verdict
We can see that LendingClub is trading at a reasonable valuation and is racing towards profitability. However, my choice between these two stocks is SoFi because it is trading at a discount of 90% to consensus estimates.
---
SOFI shares were trading at $14.14 per share on Friday afternoon, up $0.32 (+2.32%). Year-to-date, SOFI has gained 13.67%, versus a 19.44% rise in the benchmark S&P 500 index during the same period.
About the Author: Aditya Raghunath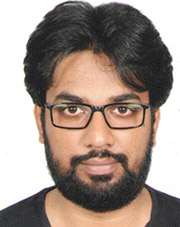 Aditya Raghunath is a financial journalist who writes about business, public equities, and personal finance. His work has been published on several digital platforms in the U.S. and Canada, including The Motley Fool, Finscreener, and Market Realist. More...
More Resources for the Stocks in this Article