I have been investing for 40 years. And the past 20 as a writer shining a light on all aspects of investing. Amazingly, I have never covered this basic…but incredibly vital topic:
How to build a winning portfolio
The funny thing is that I actually spend 80+ hours a week doing these very steps for my personal accounts and for the Reitmeister Total Return portfolio. However, today I decided to put the whole process under the microscope to lay out these 5 easy steps for you.
Step 1 = Bullish or Bearish?
This is the obvious first step for any top-down investing approach. We have to determine the market outlook and whether we are bullish or bearish.
This is actually simpler than most people make it out to be. That's because history shows we are in a bull market 85% of the time and that it really takes a lot of bad economic events to finally kick over into recession and bear market.
So most of the time this step is just a rubber stamp for the bull market. But if we are in, or headed towards recession, then it's time to sound the sirens and invest with a bearish mindset.
Step 2 = What % Long or Short?
This too is often a rubber stamp section where you are best served being 100% long the market. That is especially true in the early stages of a new bull market where it is rebounding with gusto from the oversold bear market lows.
However, as the bull market ages, and there are signs of slowing in the economy, then a dose more caution makes sense.
For example, right now I am only 75% long in the Reitmeister Total Return portfolio because of the weakening economic growth coupled with the potential for China trade negotiations to blow up. This approach is best labeled as "cautious optimism".
This same kind of analysis should be applied to a bear market. Perhaps early on you are 50 to 100% short stocks to rack up some easy profits. But since some bear markets end after only 6 months, then you don't want to be short for long when stocks bounce quickly off the bottom.
Again, most of the time you just want to be 100% long. But if there are good fundamental reasons for caution, then best to get more defensive with your approach.
Step 3 = What Groups to Overweight?
You could do all of the above and then just use index ETFs to place your bets. You wont ever beat the market with this approach…but it is an option to keep fees low and make your life easy.
For those of us who enjoy investing, then this is the fun part. Where we find the groups likely to outperform and then select the best stocks in those groups.
The term "groups" applies to the myriad of ways in which to classify stocks:
Market cap
Industry
Growth
Value
Dividend Income
Momentum
Beta/Risk
And more
In the end you want to try and get as many of the groups likely to outperform in your portfolio basket. This is even more important than individual stock selection because typically the worst stock in the best group will outperform the best stock in the worst group (read that last part again to make sure it sinks in).
A great tool in this process is the POWR Industry Rank. There you will see the industries displaying the best momentum at the time and likely to outperform. Once you have locked down on the best industries, then you are just 1 click away from the list of the best stocks within that industry.
Step 4 = Monitor Closely
Buy and hold investing is dead. That's because the modern world moves too fast and companies find it hard to keep their competitive advantage for long. This means you need to actively stay on top of the fundamentals and technicals that are moving the stock price.
In short…Let winners run and cut losers short!
No, I'm not talking about becoming a day trader. But if the positive reasons that motivated you to buy the stock are no longer true…then best to admit that and move on to a better selection that increases your odds of outperformance.
Step 5 = Rinse and Repeat
Think of this process as a cycle. Once you have completed it you want to rotate back to the beginning to insure you are on the right track. Gladly the more often you do it, the easier it is to retain what you did last time and only make minor adjustments to squeeze out better results.
What to Do Next?
If you agree with the virtue of this process…then apply it to your portfolio now. Just start on step #1 and keep going from there.
Do you need more help with the market outlook or % long/short? Consider exploring some of the insights shared in the Reitmeister Total Return portfolio.
Or perhaps you'd like more help finding the best groups to outperform. The Reitmeister portfolio noted above is helpful with that as well. Plus you should check out the POWR Industry Rank on StockNews.com.
As for individual stock selection, you should certainly take advantage of the free picks in our articles on StockNews.com and in our weekly email newsletter. However, this is certainly a page to bookmark for frequent return visits: Full List of "A" Rated Strong Buy Stocks.
Wishing you a world of investment success!


Steve Reitmeister
…but my friends call me Reity (pronounced "Righty")
CEO, Stock News Network
Editor, Reitmeister Total Return
---
SPY shares fell $0.03 (-0.01%) in after-hours trading Friday. Year-to-date, SPY has gained 25.34%, versus a 25.34% rise in the benchmark S&P 500 index during the same period.
About the Author: Steve Reitmeister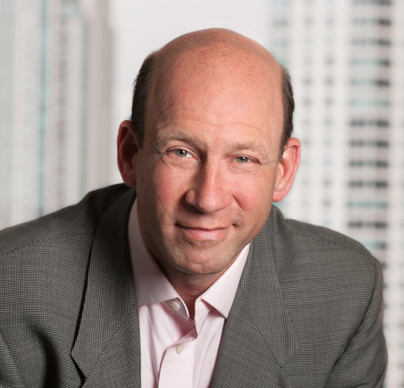 Steve is better known to the StockNews audience as "Reity". Not only is he the CEO of the firm, but he also shares his 40 years of investment experience in the Reitmeister Total Return portfolio. Learn more about Reity's background, along with links to his most recent articles and stock picks. More...
More Resources for the Stocks in this Article