(Please enjoy this updated version of my weekly commentary originally published January 26th, 2023 in the POWR Stocks Under $10 newsletter).
Market Commentary
For anyone who has been out of middle school for a few decades, here's the entire opening to Dickens' "A Tale of Two Cities."
"It was the best of times, it was the worst of times, it was the age of wisdom, it was the age of foolishness, it was the epoch of belief, it was the epoch of incredulity, it was the season of light, it was the season of darkness, it was the spring of hope, it was the winter of despair."
And dang, if that doesn't just sum up our current situation, I don't know what does.
And depending on who's talking, we could either be well into our next BULL market or cluelessly heading toward a 20% dropoff.
And while I seem to know analysts that are bearish, neutral, or bullish in equal measure, there's one thing I've noticed that many of them have in common…
Almost no one is excited about a single sector. Nearly everyone is excited about a few particular stocks… but not an entire sector.
And it's because we're living in this "tale of two markets." We'll get extremely pessimistic forward guidance from Intel or Goldman Sachs on the same day as largely optimistic guidance from Visa or United Airlines.
And each time, the other side will say, "Oh, how foolish those bulls/bears are. They have no idea this is another trap for them to fall into."
And then we have analysts who are switching to the opposite side! In a recent alert for his Reitmeister's Total Return service, Editor and StockNews CEO Steve Reitmeister wrote that he was becoming less bearish, which genuinely shocked me to see.
If that's not a sign of market positivity, I don't know what is…
And then today, one of my closest friends and a longtime mentor who has been fairly bullish all this time told me she now believes that we'll have a recession between Q2 and Q3, and that it will feel more like a depression than a recession.
You know what I think? I think I'm actually excited for next week's Federal Reserve meeting.
There has been a lot of new data and information — some of it bullish, some of it bearish — and now we need Fed Chair Jerome Powell to tell investors what we should think about it.
Because here's the thing…
Even if the bullish data really is bullish… we're not going to get any kind of sustained rally until the Fed indicates that they're potentially considering some kind of policy pivot. There's essentially a lid on how high stocks can go, thanks to the Fed's terminal rate projections.
And if the bearish data really is bearish, fresh hawkish comments from the Fed will be enough to tamp down any unwarranted optimism.
Conclusion
Fed Chair Jerome Powell is expected to give us the results of their upcoming meeting on February 1. That's when we'll find out which of us have been foolish… and which have been wise.
What To Do Next?
If you'd like to see more top stocks under $10, then you should check out our free special report:
What gives these stocks the right stuff to become big winners, even in this brutal stock market?
First, because they are all low priced companies with the most upside potential in today's volatile markets.
But even more important, is that they are all top Buy rated stocks according to our coveted POWR Ratings system and they excel in key areas of growth, sentiment and momentum.
Click below now to see these 3 exciting stocks which could double or more in the year ahead.
All the Best!



Meredith Margrave
Chief Growth Strategist, StockNews
Editor, POWR Stocks Under $10 Newsletter
---
SPY shares were trading at $407.00 per share on Friday afternoon, up $2.25 (+0.56%). Year-to-date, SPY has gained 6.42%, versus a % rise in the benchmark S&P 500 index during the same period.
About the Author: Meredith Margrave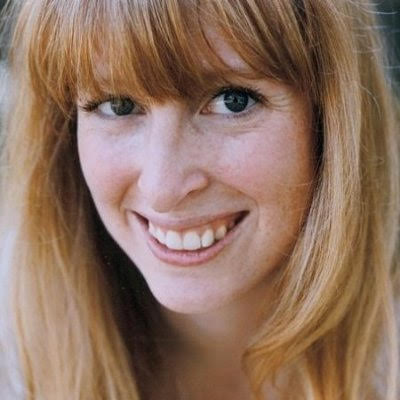 Meredith Margrave has been a noted financial expert and market commentator for the past two decades. She is currently the Editor of the POWR Growth and POWR Stocks Under $10 newsletters. Learn more about Meredith's background, along with links to her most recent articles. More...
More Resources for the Stocks in this Article