(Please enjoy this updated version of my weekly commentary published May 9th, 2022 from the POWR Growth newsletter).
As usual, we will start by reviewing the past week…
Here is an hourly, 3-week chart of the S&P 500:

Last week, we dropped 3.3%, and we followed that with another 3.9% drop this week in terms of the S&P 500. We had even bigger pullbacks in the Russell 2000 and Nasdaq with losses of 6.4% and 7.3%, respectively.
It's certainly a risk-off environment when you see such underperformance in these indices. In my opinion, the market is dealing with an inflation scare and a growth scare simultaneously.
Rising interest rates and inflation have sent many growth and tech stocks into a brutal bear market. We've covered this story in multiple commentaries and assiduously avoided the worst names.
However, now, there are concerns that there could be a series of redemptions in the funds that hold these stocks in size that could trigger further selling in these names and other names that are owned by hedge funds.
The Russell 2000 is dealing with an old-fashioned growth scare as investors are increasingly concerned that a recession or slowdown is imminent just as the Fed embarks on a hiking cycle.
This is basically what happened in late-2018 when the S&P 500 was getting close to bear market territory until the Fed pivoted after a couple of hikes. This time, the Fed is unlikely to pivot so soon given that inflation is so much higher.
The fear can be summed up in this chart:

Gameplan
These types of moves end in 2 ways. One is a major capitulatory event that is marked by a spiking Vix and maximum fear.
The second is more of a slow, grinding affair, where we don't get the dramatic climax, instead, it's more of a choppy, dispiriting affair with many, many bounces that only serve to frustrate and crush the spirits of the bulls.
So far, the latter scenario seems more likely. I'll cover why I believe this in the next section.
But, the major implication of this is that we should remain patient and very deliberate in our actions as there will likely be many false starts, before this leg lower is actually over.
If the former scenario was more likely, then we would need a different approach given how fast these types of markets can rally.
VIX
It's not inaccurate to say that this is one of the most challenging market environments in recent history. (Even more than March 2020 in my opinion.)
A confounding variable this time is that the Vix is kinda dead… given what is happening to stock prices. Is this relative calm… a sign that more pain is on the way and that traders are actually complacent?
Or, is it a sign that smart money is selling puts to take advantage of these low prices. (Selling puts dampens volatility).
My working theory is that both are true in a way. The lack of a Vix spike fits with our expectation of a more grinding, meandering, soul-crushing environment rather than a V-shaped bottom wherein the span of hours, extreme fear turns into euphoria.
And, it's a sign that the bulk of the damage is over, and the smart money is starting to buy.
Retail Traders vs Bearish Sentiment
Another part of the market, where bulls and bears can both find solace is sentiment.
Naturally, sentiment is very bearish according to many sentiment measures. For instance, the AAII survey is showing 53% of participants are bearish which has corresponded to buying opportunities in the past.
At the same time, retail traders continue to buy the dip which is not what we tend to see at most market bottoms. According to Bloomberg during Last Thursday's nearly 4% decline, retail traders bought $2.4 billion of stock.
Another perspective is that the meme stocks like GME or AMC are down huge… but still ridiculously overvalued.
Although I'm unclear on the timing, I'm certain that at some point all of the froth will be squeezed out of these stocks.
We also see this with ARKK, another retail favorite, which continues to have positive inflows. Again, this is a sign that retail sees the decline as a massive opportunity rather than being frightened about their losses and potential losses if the market climate gets more bearish.
And, it's simply not what we tend to see at major bottoms which are retail traders rushing for the exits.
Bonds
One marginally positive development today is that bonds finally caught a bid.
Normally, during market declines, stocks fall and bonds catch a bid. Bonds moving up means rates moving down. At some point, this makes stocks more attractive and helps the market find its footing.
As we've discussed for most of the year, this short-circuiting process has been put on hold due to inflation and the Fed's hawkish stance. Thus, we've seen selling in both stocks and bonds.
Well, today we finally caught a bid in bonds. It's only 1 day so it's way too early to say that something has changed, but I do believe bonds stabilizing is a precondition for stocks stabilizing.
What To Do Next?
The POWR Growth portfolio was launched in April last year and has significantly outperformed the S&P 500 since then.
What is the secret to success?
The portfolio gets most of its fresh picks from the Top 10 Growth Stocks strategy which has stellar +49.10% annual returns.
If you would like to see the current portfolio of growth stocks, and be alerted to our next timely trades, then consider starting a 30 day trial by clicking the link below.
About POWR Growth newsletter & 30 Day Trial
All the Best!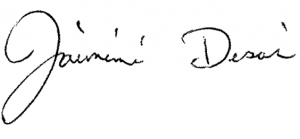 Jaimini Desai
Chief Growth Strategist, StockNews
Editor, POWR Growth Newsletter
---
SPY shares were trading at $397.62 per share on Tuesday afternoon, down $0.55 (-0.14%). Year-to-date, SPY has declined -16.02%, versus a % rise in the benchmark S&P 500 index during the same period.
About the Author: Jaimini Desai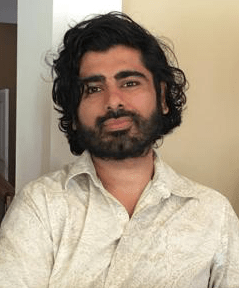 Jaimini Desai has been a financial writer and reporter for nearly a decade. His goal is to help readers identify risks and opportunities in the markets. He is the Chief Growth Strategist for StockNews.com and the editor of the POWR Growth and POWR Stocks Under $10 newsletters. Learn more about Jaimini's background, along with links to his most recent articles. More...
More Resources for the Stocks in this Article