This week will be chock full of important economic news that could send the S&P 500 surging or plunging, depending on the outcomes.

(Source: Briefing.com, Jeff Miller)
We have a Fed meeting this week, important inflation and retail sales reports, and on Thursday the UK is holding a general election that could determine the fate of Brexit.
But even with so much important news breaking this week, there is one thing that is by far the most important factor that will determine not just what stocks do this week, but likely in most of 2020.
December 15th Tariff Deadline Is By Far The Most Important News To Pay Attention To
On Friday at midnight 15% tariffs are set to go up on $160 billion worth of Chinese imports, mostly apparel and consumer technology goods (such as iPhones).
US Secretary of Commerce Wilbur Ross told Fox News last week that unless a phase one deal is struck before then those 15% tariffs will go up as planned.
If that happens then 15% to 25% tariffs will be in place on 100% of Chinese imports which could have severely negative ramifications for the US economy in 2020 and 2021.

Of all the risks facing the US and global economy right now the trade war is by far the most important, according to Moody's Analystics chief economist Mark Zandi.
Recession risks for next year remain uncomfortably high…The economy is barely growing at its potential, which means unless growth picks up soon, unemployment will begin to rise… If the president follows through on his threat to raise tariffs again on China in December, a recession next year is likely…However, if the president stands down and provides a clear path to winding down the tariffs, the economy will likely avoid a recession." – Mark Zandi (emphasis added)
Mr. Zandi told MarketWatch in early November that, in his mind, whether or not a recession happens at all will depend almost entirely on whether or not tariffs stop rising from current levels. Before the trade war began 17 months ago average US tariffs on Chinese imports were 3%, today they are 21%.

(Source: IMF)
The IMF estimates that in 2020 the trade war will hurt the global economy to the tune of $700 billion, mostly due to falling confidence.

(Source: University of Michigan)
As things stand now US consumer confidence is near record highs, according to Richard Curtin, chief economist of the University of Michigan survey.
The Sentiment Index has averaged 97.0 in the past three years, the highest sustained level since the all-time record in the Clinton administration…indicating the continuation of the expansion based on consumer spending." – Richard Curtin
Consumer spending makes up between 65% and 70% of the US economy depending on the quarter. Currently, the strongest labor market in 50 years has consumers feeling very good, and spending freely.

(Source: MarketWatch)
The November jobs report showed that manufacturing, excluding the 42,000 jobs boost from the GM strike ending, is doing OK, at least not contracting. Trade-related industries and mining (mostly oil & gas) are seeing modest jobs losses but 85% of jobs are created by the service sector which is thriving.
Wage growth is 3.1% YOY for all workers, but 3.5% for non-supervisors, or 80% of employees.

When you consider that core inflation is running 1.6%, well below the Fed's 2.0% goal, real wage growth for 80% of workers is 1.9%, basically the best in a decade.
What's more small business confidence also remains high (due to little trade war exposure) indicating that job growth should continue to outpace the 107K per month Charles Schwab estimates is required to keep up with population growth.
Anything above 107K per month and the unemployment rate, both the 3.5% U3 headline number, and 6.9% U6 underemployment rate, should keep falling over time.
That should keep wage growth rising slowly but steadily. And as long as inflation stays at 2.0% or below, real wage growth should creep higher, fueling the largest and most important part of the US economy.
                Bank of America Consumer Confidence Survey 

(Source: Bank of America)
But as you can see in the above chart, consumer confidence can be fickle and an escalation in the trade war might be sufficient to knock down current expectations for steady if not exactly strong growth in 2020.

The good news is that the consensus for Q4 2019 and Q1 2020 growth has risen by 0.1% in recent weeks. So has the full year 2020 expectation which is now for 1.7% growth.
That's 0.1% above the 1.6% growth seen in 2016 when the second worst oil crash in 50 years caused a 5% contraction in US manufacturing and the last great recession scare.
But just as consensus estimates can rise, so too can they fall. There is always the risk that President Trump might feel emboldened by stronger than expected economic data and feel that he can not just put off a final trade deal until after the 2020 election, but possibly even escalate things further before then.
What This Means For Investors
FactSet's John Butters reports the 2020 EPS growth consensus for the S&P 500 is currently 9.8%. That's slightly below the 10.5% CAGR EPS has grown since 2009 and sounds pretty good.
However, he also notes that since 2000 the average overestimate between 12-month returns and final results has been 6.8%. If you exclude 2001, 2008 and 2009, years of recession which now appears to be a 26% probability event next year, earnings growth overestimates fall to 1.8%.
But that means that 8% EPS growth next year is likely the best-case scenario. Goldman Sachs estimates just 6% earnings growth and other analysts, modeling similar retail spending growth as 2019, estimate about 5% to 7%.
5% to 7% earnings growth is the market's long-term average, including during periods of very high and very low inflation.
5% to 8% earnings growth for 2020 is the most likely outcome IF we avoid further trade war escalation. If tariffs rise even more then it might come in at 4% to 7% which is still decent though a bit underwhelming given the roughly zero EPS growth seen in 2019.
What matters for investors is that the market's forward PE is now 18.3, 13% above the 25-year average. That's about 0.5 standard deviations above the modern era historical norm.

Using other metrics, such as the CAPE (25-year average), price to book value, dividend yield, etc, the broader market seems to also be 10% to 15% overvalued right now.
That means that in 2020 investors can expect 5% to 8% earnings growth (barring an escalation in the trade war) being offset by higher valuations resulting in much weaker total returns.

Bloomberg's consensus of analyst estimates for 2020 is about 4% right now, the lowest estimate in 15 years.
Mind you buying individual stocks is still a great way to earn generous, safe and rising dividends, as well as achieving far better total returns next year, as well as over time.
The Dividend Kings Master List is now up to 302 companies, on its way to a capped 400. 137 companies are currently at fair value or better, including some that are growing at double-digits in 2020, and have little to no exposure to tariffs.
The point is that while the December 15th tariff deadline is the most important bit of economic news to watch this week, even if things go poorly that doesn't mean that something great won't be on sale and well worth taking advantage of.
---
SPY shares were trading at $313.95 per share on Tuesday morning, up $0.07 (+0.02%). Year-to-date, SPY has gained 27.37%, versus a % rise in the benchmark S&P 500 index during the same period.
About the Author: Adam Galas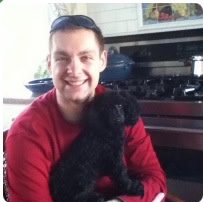 Adam has spent years as a writer for The Motley Fool, Simply Safe Dividends, Seeking Alpha, and Dividend Sensei. His goal is to help people learn how to harness the power of dividend growth investing. Learn more about Adam's background, along with links to his most recent articles. More...
More Resources for the Stocks in this Article