As earnings season picks up in the cannabis sector, investors wait patiently for this quarters round of results. The sector has been caught in a deep selloff with many companies trading at lows for 2019. Investors are looking for any sign of relief, any catalyst that is going to bring the sector out of this rut, but for some, patience might be the only option right now.
Tilray reported earnings on Tuesday after the close and the stock sank in after-hours. The plunge continued on Wednesday equating to double-digit losses as the stock markets sank with it and caused an overall negative environment for most growth stocks. Tilray beat analyst expectations when it came to revenue, which in my opinion is a big positive, but at the same time losses mounted and came in much higher than analyst expectations. This is sort of a double whammy for cannabis stocks as I mentioned much earlier than when the stock markets were sitting at all-time highs, and the cannabis sector was selling off, more pain could be in store for investors. For Tilray this marks a divergence within the industry as we follow investor trends. It feels as if investors are getting impatient and losing faith within the companies who have a longer-term outlook on the sector. We are now seeing companies like Aphria who have recently accomplished profitability rewarded with massive gains in stock price appreciation, but is this just short term gain, or simply a better business model. At this point, it's hard to determine as it will take years for companies to show substantial revenue from all of the money invested into research and development when it comes to the sector.
During Tilray's quarterly announcement their CEO Brendan Kennedy mentioned that "when we look at one of the larger markets such as Europe, it's still an opportune time to invest." I agree with what Brendan is saying as the industry is still so young and we haven't seen even close to the global potential of the industry not to mention north America included as the US has not federally legalized cannabis yet. This puts Tilray in a sticky situation, as investors grow impatient as more and more companies push towards profitability, it gives current shareholders the age-old impression that the grass may be greener on the other side. I think that at this point, companies need to put more emphasis on current profitability, but also show further transparency when it comes to their long term business efforts. As a long term investor, I am more focused on what the company could be in 5 years versus generating profit at these current times, as long as the trend towards profitability is going in the positive direction.
Long story short, I don't think that Tilray had a bad quarter, rather I feel that Tilray is stuck in a more competitive environment now than what it once was and in order to instill investor confidence including long term shareholder value, they should focus on keeping investors happy in the short term while executing their long term plan. As exciting as the future may be, filled with so many growth opportunities, at some point these companies will need to learn that middle ground will need to be found in terms of revising their long term strategy combined with their approach to profitability within the current market. Tilray remains one of the largest cap cannabis stocks within the sector and could be more suitable for someone who values future growth versus short term profitability. Be patient and put Tilray on your watchlist if that person is you!
---
TLRY shares were trading at $35.30 per share on Thursday morning, down $3.74 (-9.58%). Year-to-date, TLRY has declined -49.96%, versus a 15.18% rise in the benchmark S&P 500 index during the same period.
About the Author: Aaron Missere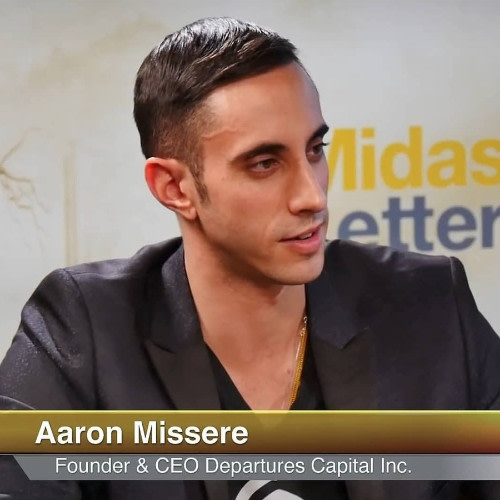 Aaron is an experienced investor who is also the CEO of Departures Capital. His primary focus is on the cannabis industry. He also hosts a weekly show on YouTube about marijuana stocks. Learn more about Aaron's background, along with links to his most recent articles. More...
More Resources for the Stocks in this Article