56 stocks were just upgraded to a POWR Rating of A (Strong Buy). However, there are 3 that really stand out that I want to bring to your attention now: Estee Lauder (EL), Martin Marietta Materials (MLM) and Tesla (TSLA).
On the surface these 3 stocks have virtually nothing in common. Certainly they are in very different industries (cosmetics vs. building materials vs. electric cars). However, when you dig deeper some attractive similarities emerge.
Each is coming off a very strong earnings season with projected growth on the rise.
Enjoying tremendous momentum the past few months.
Now let's dig deeper into each one of these exciting stocks.
Tesla (TSLA)
I have to admit to having been one of the world's biggest Tesla bears for a long, long time. That's because their earnings results consistently disappointed versus the enormous hype. To me this spelled ample downside…which actually did take place earlier this year.
That script finally changed after this quarter's 1340% earnings surprise (not a typo!). This has TSLA shares hitting the accelerator at +40% the past month…+62% the past 3 months…and +84% the past 6 months.
This impressive momentum for Tesla is the main element pushing their POWR Rating up to the Strong Buy level. But knowing that this price momentum is borne of a vital improvement in their fundamental outlook has me pounding the table on Tesla for the first time ever.
Estee Lauder (EL)
In most ways this Estee Lauder is the antithesis of Tesla. They operate in the much more stable cosmetics industry where EL has gone over 5 years without an earnings miss.
This operational excellence was on display once again this past quarter with shares bouncing back from a recent sell off from the peak. The recent price momentum may not be as impressive as Tesla, but it sure stands out when you look at its long term outperformance versus the overall market.
+52% year to date
+162% the past 3 years
+186% the past 5 years
For as good as things look now for Estee Lauder, they will look even better if this dark cloud of China trade is removed. That is because this is a very international brand. The sooner this worry is removed from the world economic stage, the sooner economic activity picks up that should boost EL earnings and share price further.
Martin Marietta Materials (MLM)
OK. So Estee Lauder has gone over 20 quarters without an earnings miss. MLM on the other hand has stunk up the joint in 12 of the last 20 quarters.
So why recommend MLM given this horrific backdrop?
Because few investment opportunities outperform a turnaround story. And the MLM turnaround gained serious street cred with their Q1 earnings beat of 134%. Yes, they missed again in Q2, but analysts could see that the growth outlook was still on the rise.  The Q3 beat helped prove that to be the case with analysts ratcheting up earnings expectations even more.
The momentum of MLM is clear at +23% the past 6 months and +53% year to date. But all those gains are in the books. What matters is what lies ahead. Gladly analysts like the earnings momentum at play with an average target price of $284. However, there are some top analysts pounding the table all the way up to $316. That is ample reason for investors to give Martin Marietta a serious look at this time.
Want more great stock picks? Then check out these additional resources:
POWR Rating A (Strong Buy) Stocks
Reitmeister Total Return portfolio
---
TSLA shares fell $1.47 (-0.41%) in premarket trading Wednesday. Year-to-date, TSLA has gained 8.03%, versus a 26.55% rise in the benchmark S&P 500 index during the same period.
About the Author: Steve Reitmeister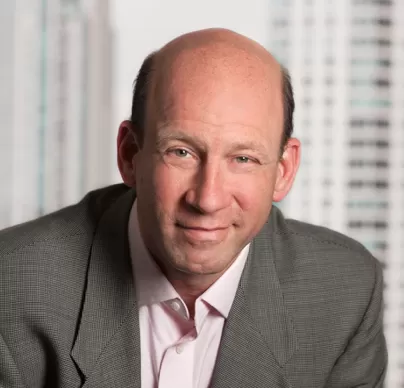 Steve is better known to the StockNews audience as "Reity". Not only is he the CEO of the firm, but he also shares his 40 years of investment experience in the Reitmeister Total Return portfolio. Learn more about Reity's background, along with links to his most recent articles and stock picks. More...
More Resources for the Stocks in this Article