This is a very interesting time to check for stocks being upgraded to Buy and Strong Buy on the POWR Ratings system. That's because the market has been exceptionally volatile and likely to stay that way with every new headline that emerges from the China trade dispute.
Thus, only a special breed of stock will emerge as a new Buy at this time…and that is the type of stock we all should want in our portfolio. That's because volatility is likely here to stay until things are settled on the US-China trade deal.
Unilver (UN - Get Rating) climbing to a rating of B seems like the dictionary definition of what investors would cling to at this time. That being a large cap, consumer staple stock with attractive 3.2% dividend yield. That is exactly the kind of stock likely to outperform at this time.
But don't stop there. This updated list of 20 Strong Buys and 24 Buys has a lot of stocks flying under the radar with even greater upside potential.
To discover more about the attractiveness of each stock, just click on their ticker to go to our quote pages. Once there you can see the 4 components of the POWR Rating to appreciate how it truly stacks up. (Buy & Hold Grade, Trade Grade, Industry Rank, and Peer Grade).
Symbol/Name
Price
Mkt Cap
POWR Rating
NWSA
News Corporation –
14.19
8.30B
A
Strong Buy
FUN
Cedar Fair, L.P.
52.52
2.97B
A
Strong Buy
NS
Nustar Energy L.P. Common Units
27.31
2.94B
A
Strong Buy
TTEC
TTEC Holdings, Inc.
46.33
2.15B
A
Strong Buy
WAGE
WageWorks, Inc.
51.23
2.04B
A
Strong Buy
CSWI
CSW Industrials, Inc.
71.19
1.07B
A
Strong Buy
ROAD
Construction Partners, Inc.
14.6
750.64M
A
Strong Buy
DMLP
Dorchester Minerals, L.P. – Common Limited Partnership Interests
18.5
641.58M
A
Strong Buy
HWKN
Hawkins, Inc.
45.1
480.99M
A
Strong Buy
DQ
DAQO New Energy Corp. American Depositary Shares, each representing five ordinary shares
42.11
456.35M
A
Strong Buy
DGII
Digi International Inc.
13.72
384.97M
A
Strong Buy
MLR
Miller Industries, Inc.
32.57
371.30M
A
Strong Buy
GMRE
Global Medical REIT Inc.
10.64
357.21M
A
Strong Buy
GNTY
Guaranty Bancshares, Inc.
30.39
351.31M
A
Strong Buy
EXK
Endeavour Silver Corporation Ordinary Shares (Canada)
2.6
343.20M
A
Strong Buy
USDP
USD Partners LP Common Units representing limited partner interest
10.91
294.17M
A
Strong Buy
FLGT
Fulgent Genetics, Inc.
11.67
213.84M
A
Strong Buy
CLCT
Collectors Universe, Inc.
23.06
210.95M
A
Strong Buy
DVD
Dover Motorsports, Inc.
2
73.30M
A
Strong Buy
ASV
ASV Holdings, Inc.
6.98
69.17M
A
Strong Buy
UN
Unilever NV
57.5
98.60B
B
Buy
ENB
Enbridge Inc
34.07
68.95B
B
Buy
LBTYK
Liberty Global plc – Class C Ordinary Shares
26.45
19.51B
B
Buy
HES
Hess Corporation
62.32
18.98B
B
Buy
BGNE
BeiGene, Ltd.
134.93
6.29B
B
Buy
NYT
New York Times Company (The)
28.95
4.81B
B
Buy
AVAL
Grupo Aval Acciones y Valores S.A. ADR (Each representing 20 preferred shares)
7.3
2.60B
B
Buy
CBM
Cambrex Corporation
60.01
2.02B
B
Buy
USAC
USA Compression Partners, LP Common Limited Partner Interests
15.74
1.52B
B
Buy
PRAA
PRA Group, Inc.
32.34
1.47B
B
Buy
EIDX
Eidos Therapeutics, Inc.
37.66
1.39B
B
Buy
CVRS
Corindus Vascular Robotics, Inc. (DE)
4.26
880.54M
B
Buy
UBP
Urstadt Biddle Properties Inc.
16.84
671.26M
B
Buy
PEBO
Peoples Bancorp Inc.
31.79
657.83M
B
Buy
WTBA
West Bancorporation
20.91
342.51M
B
Buy
RM
Regional Management Corp.
27.45
315.18M
B
Buy
LQDT
Liquidity Services, Inc.
6.83
229.84M
B
Buy
ERA
Era Group, Inc.
10.47
222.29M
B
Buy
PFNX
Pfenex Inc.
6.91
217.68M
B
Buy
SAMG
Silvercrest Asset Management Group Inc.
13.64
192.57M
B
Buy
TRCB
Two River Bancorp
19.49
169.39M
B
Buy
APTO
Aptose Biosciences, Inc.
2.66
147.49M
B
Buy
MYFW
First Western Financial, Inc.
14.17
113.13M
B
Buy
RNDB
Randolph Bancorp, Inc.
15.08
86.88M
B
What stocks will be upgraded tomorrow? Check out this page to see the daily upgrades and downgrades.
Also here are links to 3 other popular destinations to make the best use of the POWR Ratings:
Full List of "A "Rated Strong Buy Stocks–  See all the top rated stocks.
About the POWR Ratings– Learn what's build inside the POWR Ratings that helps find stocks ready to outperform.
Reitmeister Total Return portfolio. This is where Steve Reitmeister employs his 40 years of investment experience to hand select the best POWR Ratings stocks.
---
UN shares were trading at $57.54 per share on Tuesday afternoon, up $0.08 (+0.14%). Year-to-date, UN has gained 9.27%, versus a 18.23% rise in the benchmark S&P 500 index during the same period.
About the Author: Steve Reitmeister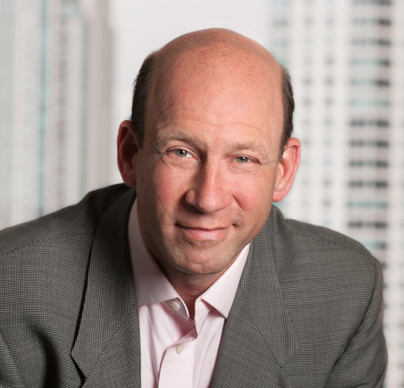 Steve is better known to the StockNews audience as "Reity". Not only is he the CEO of the firm, but he also shares his 40 years of investment experience in the Reitmeister Total Return portfolio. Learn more about Reity's background, along with links to his most recent articles and stock picks. More...
More Resources for the Stocks in this Article