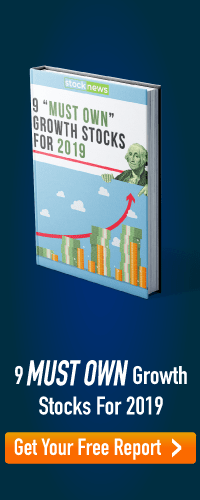 Most every stock is up since the Christmas Eve low. However, that bullish environment often masks underlying weakness that will become more evident when stocks are not raging higher…like now.
The 61 stocks below are showing some of the weakest momentum according to our POWR Rating system. Typically the reason why stocks underperform is because of fundamental weakness driving investors away from shares. Often that weakness continues which is why you shouldn't have these companies in your portfolio.
12 new stocks are now "F" Strong Sell rated
49 new stocks have faltered to a "D" Sell rating
The most notable name on the list are NOK and MRO. However, you probably should check the full list below to make sure you don't have any of these stocks in your portfolio.
Symbol/Name
Price
POWR Rating
AGIO
Agios Pharmaceuticals, Inc.
52
F
Strong Sell
CPG
Crescent Point Energy Corporation Ordinary Shares (Canada)
3.57
F
Strong Sell
SRCI
SRC Energy Inc. Common Stock
5.79
F
Strong Sell
HPR
HighPoint Resources Corporation Common Stock
2.32
F
Strong Sell
YIN
Yintech Investment Holdings Limited
5.36
F
Strong Sell
AXAS
Abraxas Petroleum Corporation
1.29
F
Strong Sell
SBOW
SilverBow Resorces, Inc. Common Stock
17
F
Strong Sell
VRNA
Verona Pharma plc – American Depositary Share
6.5
F
Strong Sell
PLX
Protalix BioTherapeutics, Inc. (DE) Common Stock
0.42
F
Strong Sell
TLGT
Teligent, Inc.
0.97
F
Strong Sell
GEMP
Gemphire Therapeutics Inc.
1.29
F
Strong Sell
SCC
ProShares UltraShort Consumer Services
14.73
F
Strong Sell
EC
Ecopetrol S.A. American Depositary Shares
17.66
D
Sell
JD
JD.com, Inc.
27.28
D
Sell
FCAU
Fiat Chrysler Automobiles N.V. Common Shares
15.29
D
Sell
NOK
Nokia Corporation Sponsored American Depositary Shares
5.04
D
Sell
MRO
Marathon Oil Corporation Common Stock
15.41
D
Sell
IPGP
IPG Photonics Corporation
158.65
D
Sell
WAB
Westinghouse Air Brake Technologies Corporation Common Stock
73.05
D
Sell
KT
KT Corporation Common Stock
12.15
D
Sell
VIPS
Vipshop Holdings Limited American Depositary Shares, each representing two ordinary shares
8.71
D
Sell
LPL
LG Display Co, Ltd AMERICAN DEPOSITORY SHARES
7.81
D
Sell
ACH
Aluminum Corporation of China Limited American Depositary Shares
9.08
D
Sell
ENLC
EnLink Midstream, LLC Common Units representing Limited Partner Interests
11.03
D
Sell
CC
Chemours Company (The) Common Stock
29.77
D
Sell
AMG
Affiliated Managers Group, Inc. Common Stock
94.78
D
Sell
PBF
PBF Energy Inc. Class A Common Stock
31.97
D
Sell
SUM
Summit Materials, Inc. Class A Common Stock
16.75
D
Sell
AKO.B
Embotelladora Andina S.A. Common Stock
20.8
D
Sell
AUO
AU Optronics Corp American Depositary Shares
3.38
D
Sell
XOP
SPDR S&P Oil & Gas Explor & Product
29.29
D
Sell
PLT
Plantronics, Inc. Common Stock
51.42
D
Sell
TROX
Tronox Holdings plc Ordinary Shares (UK)
12.43
D
Sell
ONE
OneSmart International Education Group Limited ADS
8
D
Sell
EEX
Emerald Expositions Events, Inc. Common Stock
12.86
D
Sell
VNET
21Vianet Group, Inc.
7.66
D
Sell
CIR
CIRCOR International, Inc. Common Stock
33.12
D
Sell
AEGN
Aegion Corp – Class A Common Stock
16.65
D
Sell
TISI
Team, Inc. Common Stock
16.85
D
Sell
NYNY
Empire Resorts, Inc.
13.5
D
Sell
NVEC
NVE Corporation
89.77
D
Sell
BRZU
Direxion Daily Brazil Bull 3X Shares
25
D
Sell
YINN
Direxion Daily FTSE China Bull 3x Shares
21.33
D
Sell
AFI
Armstrong Flooring, Inc. Common Stock
12.65
D
Sell
UTMD
Utah Medical Products, Inc.
82.12
D
Sell
NAT
Nordic American Tankers Limited Common Stock
2.12
D
Sell
SGC
Superior Group of Companies, Inc.
16.5
D
Sell
AMSC
American Superconductor Corporation
11.1
D
Sell
CFFI
C&F Financial Corporation
47.26
D
Sell
GPL
Great Panther Mining Limited Ordinary Shares (Canada)
0.83
D
Sell
EKSO
Ekso Bionics Holdings, Inc.
2.06
D
Sell
GIFI
Gulf Island Fabrication, Inc.
8.32
D
Sell
ICBK
County Bancorp, Inc.
17.93
D
Sell
EMKR
EMCORE Corporation
3.85
D
Sell
FCG
First Trust Natural Gas ETF
16.04
D
Sell
CTG
Computer Task Group, Incorporated
4.51
D
Sell
PXI
Invesco DWA Energy Momentum ETF
30.46
D
Sell
PAK
Global X MSCI Pakistan ETF
7.81
D
Sell
KURE
KraneShares MSCI All China Health Care Index ETF
21.09
D
Sell
BIS
ProShares UltraShort Nasdaq Biotechnology
18.27
D
Sell
UBOT
Direxion Daily Robotics, Artificial Intelligence & Automation Index Bull 3X Shares
12.72
D
Sell
AQUA
Evoqua Water Technologies Corp. Common Stock
13.53
D
Sell
What stocks will be upgraded today or tomorrow? Check out this page to see the daily upgrades and downgrades.
Also here are links to 2 other popular destinations to make the best use of the POWR Ratings:
Full List of "A "Rated Strong Buy Stocks
---
About the Author: Steve Reitmeister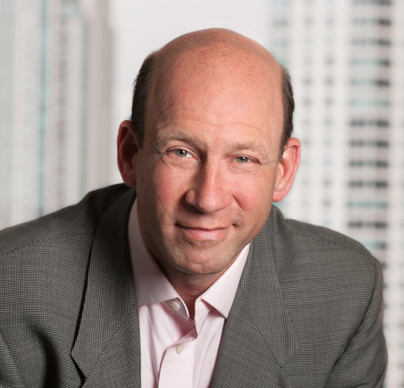 Steve is better known to the StockNews audience as "Reity". Not only is he the CEO of the firm, but he also shares his 40 years of investment experience in the Reitmeister Total Return portfolio. Learn more about Reity's background, along with links to his most recent articles and stock picks. More...
9 "Must Own" Growth Stocks For 2019
Get Free Updates
Join thousands of investors who get the latest news, insights and top rated picks from StockNews.com!
Top Stories on StockNews.com
---