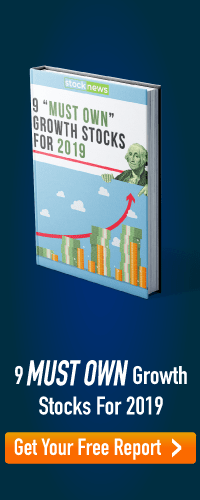 The market never sleeps. Nor does the POWR Ratings system.
Every day the POWR Ratings model looks for stocks experiencing the best momentum at this time with indicators of more upside ahead. Typically that momentum is borne of a strong fundamental catalyst.
So we are talking about stock packing the punch of the best fundamentals and technical.
There are some notable stocks topping the list today including Oracle (ORCL), Toyota Motor (TM), Texas Instruments (TXN) and Rio Tinto (RIO). The latter is coming off a great earnings beat and raise quarter that has shares up 20% over the past few weeks.
Check out the full list of 44 stocks upgraded to a POWR Rating of "A" (Strong Buy) below.
Symbol/Name
Price
Mkt Cap
New POWR
TM
Toyota Motor Corporation Common Stock
125.95
185.04B
A
Strong Buy
ORCL
Oracle Corporation Common Stock
53.83
183.97B
A
Strong Buy
TXN
Texas Instruments Incorporated
110.95
104.09B
A
Strong Buy
RIO
Rio Tinto Plc Common Stock
60.73
77.25B
A
Strong Buy
PNC
PNC Financial Services Group, Inc. (The) Common Stock
135.15
61.01B
A
Strong Buy
ITW
Illinois Tool Works Inc. Common Stock
151.5
49.35B
A
Strong Buy
EW
Edwards Lifesciences Corporation Common Stock
183.53
38.27B
A
Strong Buy
BBT
BB&T Corporation Common Stock
49.87
38.20B
A
Strong Buy
ROST
Ross Stores, Inc.
99.25
36.47B
A
Strong Buy
PPG
PPG Industries, Inc. Common Stock
117.04
27.63B
A
Strong Buy
DLTR
Dollar Tree, Inc.
107.71
25.59B
A
Strong Buy
GOLD
Barrick Gold Corporation Common Stock (BC)
13.7
24.00B
A
Strong Buy
ULTA
Ulta Beauty, Inc.
341.8
19.98B
A
Strong Buy
BEN
Franklin Resources, Inc. Common Stock
33.38
16.94B
A
Strong Buy
LNG
Cheniere Energy, Inc. Common Stock
65.79
16.94B
A
Strong Buy
EQH
AXA Equitable Holdings, Inc. Common Stock
21.32
10.47B
A
Strong Buy
MFGP
Micro Focus Intl PLC ADS each representing One Ord Sh
25.35
9.17B
A
Strong Buy
WEX
WEX Inc. common stock
201.03
8.69B
A
Strong Buy
GGG
Graco Inc. Common Stock
50.05
8.33B
A
Strong Buy
MBT
Mobile TeleSystems PJSC
8.38
7.84B
A
Strong Buy
HRC
Hill-Rom Holdings Inc Common Stock
103.61
6.92B
A
Strong Buy
RS
Reliance Steel & Aluminum Co. Common Stock (DE)
89.4
6.01B
A
Strong Buy
JBLU
JetBlue Airways Corporation
19.05
5.73B
A
Strong Buy
MDSO
Medidata Solutions, Inc.
91.43
5.69B
A
Strong Buy
AGCO
AGCO Corporation Common Stock
70.68
5.43B
A
Strong Buy
BRX
Brixmor Property Group Inc. Common Stock
17.92
5.34B
A
Strong Buy
GRA
W.R. Grace & Co. Common Stock
74.32
4.97B
A
Strong Buy
SF
Stifel Financial Corporation Common Stock
56.68
4.01B
A
Strong Buy
SAM
Boston Beer Company, Inc. (The) Common Stock
337.77
3.94B
A
Strong Buy
UBSI
United Bankshares, Inc.
37.2
3.80B
A
Strong Buy
MUSA
Murphy USA Inc. Common Stock
83.82
2.70B
A
Strong Buy
SHAK
Shake Shack, Inc. Class A Common Stock
66.35
2.47B
A
Strong Buy
OMAB
Grupo Aeroportuario del Centro Norte S.A.B. de C.V. each representing 8 Series B shares
52.88
2.27B
A
Strong Buy
ISCA
International Speedway Corporation – Class A Common Stock
45.26
1.97B
A
Strong Buy
ATRI
Atrion Corporation
883.57
1.64B
A
Strong Buy
EIDX
Eidos Therapeutics, Inc.
30.38
1.12B
A
Strong Buy
LMRK
Landmark Infrastructure Partners LP – Common Units
15.93
403.63M
A
Strong Buy
SMMF
Summit Financial Group, Inc.
25.82
329.02M
A
Strong Buy
SFE
Safeguard Scientifics, Inc. New Common Stock
12.65
260.30M
A
Strong Buy
PKBK
Parke Bancorp, Inc.
22.82
245.54M
A
Strong Buy
CIX
CompX International Inc. Common Stock
15.44
192.00M
A
Strong Buy
ESSA
ESSA Bancorp, Inc. – common stock
15.63
178.32M
A
Strong Buy
MFNC
Mackinac Financial Corporation
16.18
173.79M
A
Strong Buy
PROV
Provident Financial Holdings, Inc.
20.13
150.92M
A
Strong Buy
What stocks will be upgraded tomorrow? Check out this page to see the daily upgrades and downgrades.
Also here are links to 2 other popular destinations to make the best use of the POWR Ratings:
Full List of "A "Rated Strong Buy Stocks
Reitmeister Total Return portfolio. This is where Steve Reitmeister employs his 40 years of investment experience to hand select the best POWR Ratings stocks.
---
About the Author: Steve Reitmeister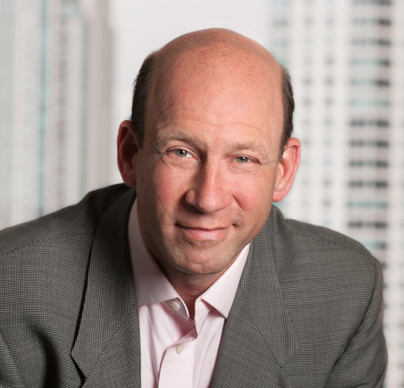 Steve is better known to the StockNews audience as "Reity". Not only is he the CEO of the firm, but he also shares his 40 years of investment experience in the Reitmeister Total Return portfolio. Learn more about Reity's background, along with links to his most recent articles and stock picks. More...
9 "Must Own" Growth Stocks For 2019
Get Free Updates
Join thousands of investors who get the latest news, insights and top rated picks from StockNews.com!
Top Stories on StockNews.com
---