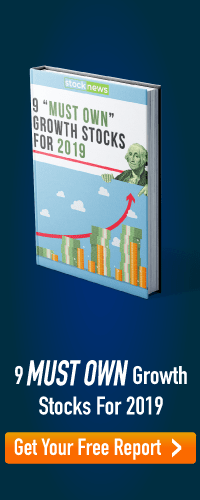 Headline: 5 Stocks Just Upgraded to Strong Buy
This morning 34 stocks were upgraded to Strong Buy in our POWR Rating System which focuses on a proprietary blend of momentum indicators. (You will find full access to the POWR ratings on StockNews.com).
However, momentum investing is hollow if it doesn't coincide with a strong fundamental story. That is why I hand-picked these 5 stocks that are also showing strong fundamental factors providing a best of both worlds investment approach.  
Alphabet (GOOGL)
Some of the bite has come out of this FAANG stock as earnings growth is not as impressive as the past. But let's be honest without ourselves. This greater than $800 billion market cap already makes them a 800 pound gorilla in the tech space. So any direction that technology goes in the future you know that Google will have a hand in it and likely be one of the top players to monetize these trends. That is why these shares should be a cornerstone in most portfolios.  
HubSpot (HUBS)
Ever since this stock has gone public it has produced earnings beat after earnings beat. And no matter how much higher earnings estimates went…they beat that mark again. I don't invest in companies without reviewing this aspect that we call earnings momentum. Very few companies on my radar are expressing as much earnings momentum as HUBS, which is why I recently added it to my personal portfolio.  
China Unicom (CHU)
One of the best ways to investment in an expanding economy like China is through telecom. However, after an initial surge in business China Unicom has experienced recent stumbles for company earnings and the share price. That outlook is starting to improve for the better with more analysts seeing CHU earnings and share price on the rise in the years ahead.  
Johnson & Johnson (JNJ)
Healthcare stocks were one of the only safe havens during the Q4 correction. That is why it's so eye popping that JNJ has also kept the momentum this year with most signs pointing to even more upside. For as large as they are, JNJ still enjoys impressive year over year growth that propels the stock price. The 2.6% dividend yield also helps pad the annual return.
Adobe (ADBE)
The FAANG stocks get most of the attention, but Adobe is worth a look for any serious tech
investor. That is because they have enjoyed consistent earnings growth over the last several years including only 1 earnings miss over the past 15 quarters.  Even with the ample gains in hand this year analysts still see ADBE with an average target of $292 with street high of $325.
All 5 of these stocks were recently upgraded to a POWR rating of Strong buy. You can learn more about the POWR rating system at https://stocknews.com/powr-ratings/.
---
About the Author: Steve Reitmeister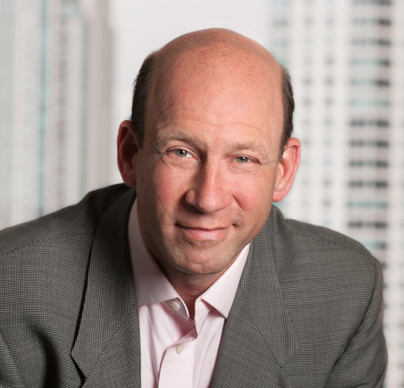 Steve is better known to the StockNews audience as "Reity". Not only is he the CEO of the firm, but he also shares his 40 years of investment experience in the Reitmeister Total Return portfolio. Learn more about Reity's background, along with links to his most recent articles and stock picks. More...
9 "Must Own" Growth Stocks For 2019
Get Free Updates
Join thousands of investors who get the latest news, insights and top rated picks from StockNews.com!
Top Stories on StockNews.com
---