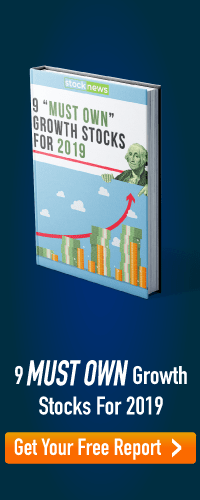 Some days, it feels like you just can't buy a vowel. Last week, we noted that Coeur Mining (CDE) would enter the earnings confessional on April 24. That date came from the usually-reliable earnings calendar available online at Briefing.com. Free other than for your time to access it, this tool is usually the best value-for-cost offering on the morning menu.
But wait, was that date really correct? Because later that same day Coeur released their operating results report. Sigh. Looked like we were wrong again…
But nope. Turns out, the report issued last week was the mining operations report, not the accounting earnings report that Wall Street wants to see.  The mining operations report is what real mining geeks and deep-fundamental investors look for, to tell if the company is actually producing the quantities expected at the efficiencies needed.  So maybe we weren't wrong after all.
Once we're over confusion it's time to dive into the numbers.  Don't worry, we'll try to keep this simple.
At first, they don't look good.  Coeur's silver production was down 35% compared to the prior quarter, with gold production dropping 48%.  Getting into the fine print the company basically says don't worry, this is as expected.  They're in a "sequencing mines" situation, usually meaning one mine is playing out and they're getting another online, so the drop is to be expected and should be short-lived.
And the company is putting in several major production improvements – building a thickener (have to go look that up, apparently it requires a large foundation) at the Palmarejo, Mexico facility and a new HPGR at the Rochester, Nevada refining operation. Both of these are reported to be on schedule.
The bottom line of the report is that Coeur is sticking with its previous production guidance for the year of 12,200-14,700 K oz of silver.  To these eyes, the high end of that range seems optimistic but the lower end is achievable.
Then at the end comes an update on the earnings report date – May 1, 2019.  OK, so that's cleared up.  Briefing.com is right on top of the news – their online earnings calendar is already updated.  Good for them!  We like to be able to rely on our basic tools, after all. And dates do change from time to time.
What to look for in Coeur's earnings report: Expect earnings to be on the low end, as production numbers in 2019 Q1 are low. Projection right now is for a 6-cent loss per share, according to the Briefing.com calendar.  We're sure part of this is due to the fact that since any existing financing contracts with streaming co's have to be honored, and those contracts were doubtless written at the low end of prices, so any reduction in production comes at the cost of high-priced sales.  The future looks brighter if the company can execute, but you can't truly make up all lost time in mining with already-planned upgrades.
So not a great report from Coeur, which may account for some of the stock- and sector-'s weakness the last few days.  But one report does not tank an entire industry, so we'll hold this one in our back pocket and look for more reports. If they continue to be on the low end it means silver miners' recovery may have to wait a while. Coeur's report certainly isn't doing much to actually boost the sector or investor confidence at the moment.
Signed,
The Gold Enthusiast
DISCLAIMER: The author holds no positions in any mentioned security.  His only positions in the silver sector are very small holdings in Fortuna Silver Mines (FSM) and Silver Bull Resource (SVBL), with no plans to trade these in the next 72 hours.
| | |
| --- | --- |
| | |
---
About the Author: Mike Hammer
For 30-plus years, Mike Hammer has been an ardent follower, and often-times trader, of gold and silver. With his own money, he began trading in '86 and has seen the market at its highest highs and lowest lows, which includes the Black Monday Crash in '87, the Crash of '08, and the Flash Crash of 2010. Throughout all of this, he's been on the great side of winning, and sometimes, the hard side of losing. For the past eight years, he's mentored others about the fine art of trading stocks and ETFs at the Adam Mesh Trading Group More...
9 "Must Own" Growth Stocks For 2019
Get Free Updates
Join thousands of investors who get the latest news, insights and top rated picks from StockNews.com!
Top Stories on StockNews.com
---