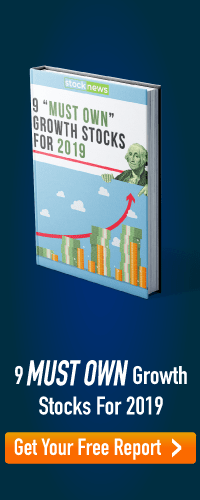 Factset data shows over the prior 8 quarters, that the typical post-earnings beat reaction is that the stock in question rises 1% on average that day. During this quarter, the average reaction has been a drop of 1.5%.
I think this presents some great opportunities.
Source: FactSet
Last week I discussed how GrubHub was good buy near $87 per share and is now some $8 higher at $95.
Here are 3 more names that could be scooped up cheap in the wake of unwarranted post earnings declines.
---
About the Author:
This is a sample bio paragraph. More...
9 "Must Own" Growth Stocks For 2019
Top Stories on StockNews.com
---