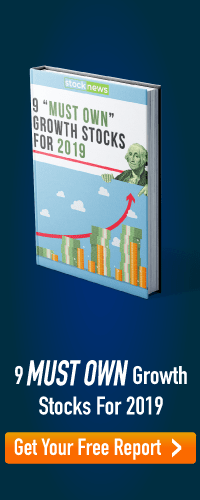 Gold has had an interesting week. Leading into it, news of the trade war between the US and China easing somehow led to the Dollar strengthening, just a touch. Which is good for most folks in the US but bad for gold traders.  Then Jerome Powell got dovish on the market, indicating the Fed might not raise rates if the stock market continued to struggle.  Which in current terms means it's not making new all-time highs every month.  Or something like that.  The dollar responded by dropping, evident in this 3-month chart.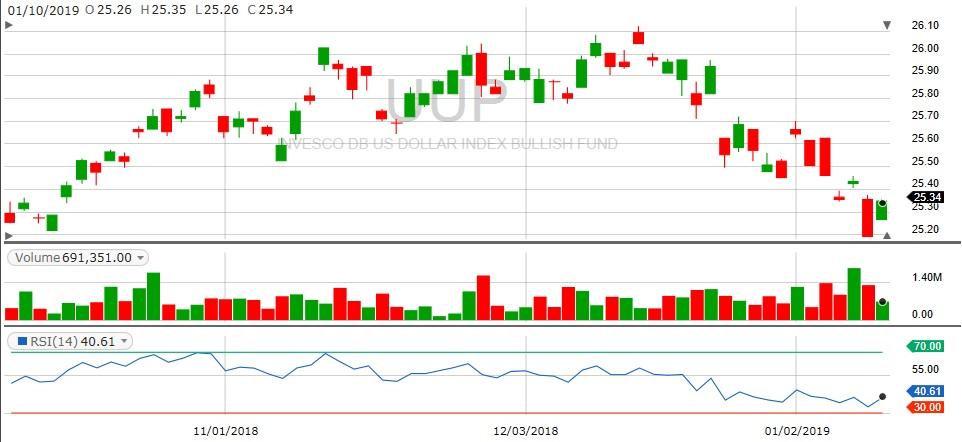 (credit Fidelity.com)
The Dollar softening lifted gold within touching distance of 1300 USD/oz, and it's stayed between 1280 and 1300 all this week.  We can see the steadiness in the chart of GLD, our easy-trading proxy for gold.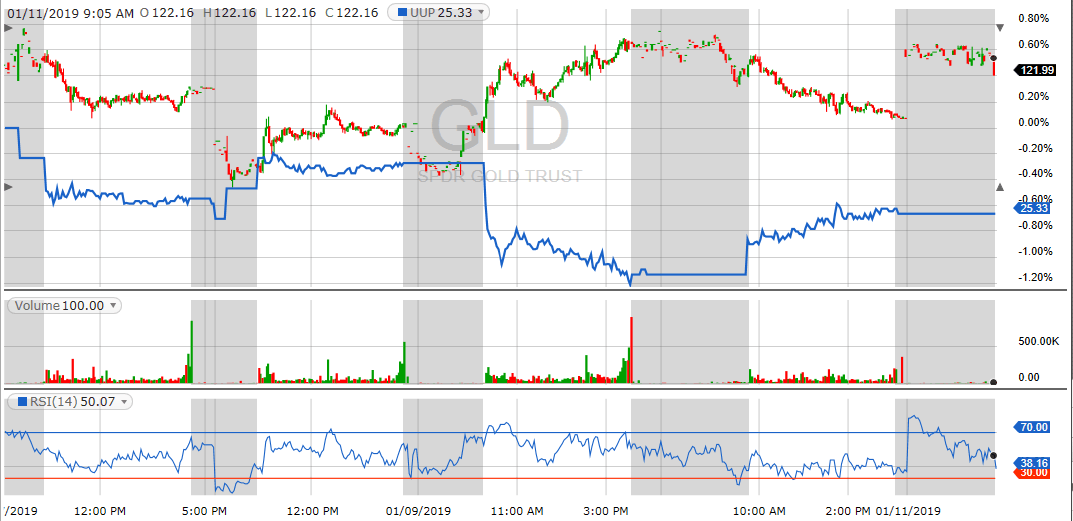 (credit Fidelity.com)
So for 2019 so far, gold is playing exactly to the old script. When the Dollar drops, gold rises.  And when there are hints of uncertainty in the market, gold rises.  Most talking heads are reading a script that says "analysts think the bull market will continue, but regular investors are nervous."  Keep in mind the old saying that "the market climbs a wall of worry" – as long as there aren't obvious reasons for it to go down, like bad earnings reports.
We always keep an eye on Europe, Russia, and China for geopolitical events.  Only interesting news on those fronts today is that Russia has 
bought 1/4th of the world's yuan reserves
, apparently trading US Dollars for yuan.  As Vladimir Putin noted, "we are not abandoning the dollar, the dollar has abandoned us."  Worth keeping an eye on.
As we roll into January earnings season keep an eye on earnings reports, and if they don't look at least "good enough" this Gold Enthusiast expects another leg down in the equity markets, which might take gold back down to the 1240-180 range.  If earnings reports aren't "good enough" you can expect equity markets to drop and gold to top 1300.  As the saying goes, Only The Shadow Knows.
Sincerely,
The Gold Enthusiast
DISCLAIMER: The author has no positions in any mentioned security.  The author is currently long the gold sector with small positions in NUGT, JNUG and a few junior gold mining stocks, not enough to affect the market.
9 "Must Own" Growth Stocks For 2019
Top Stories on StockNews.com
---