The StockNews.com Team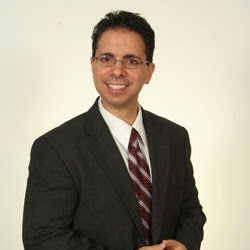 Paul Rubillo, CEO
Paul is the Co-Founder and CEO of StockNews.com. For over 20 years, Paul has dedicated his life to the markets — initially as a highly successful full-time trader, then as a market analyst, pundit, author, and entrepreneur.
In 2008, Paul co-founded Dividend.com, which quickly became the #1 dividend-focused website in history (where it still firmly stands today). Paul's daily newsletter reached hundreds of thousands of investors and advisors who considered it a "must-read" part of their daily investing routine. Paul also developed the DARS™ Rating System to rate and rank dividend stocks. Dividend.com was later acquired by Mitre Media in 2012.
Paul's work has appeared on Forbes.com, TheStreet.com, Nasdaq.com, AOL Money, Yahoo! Finance, Google Finance, and many other top market sites. In 2011, Paul was recommended by personal finance legend Suze Orman, both on her weekly television show as well as in her best-selling book, The Money Class.
According to Suze:
One of the sources I use to pick good quality dividend stocks for my own portfolio is the newsletter published by Dividend.com.

Founder Paul Rubillo writes a newsletter that is full of great information and is easy to understand. Not only does Paul offer tips on what to buy, but he also shares his insights on when a stock should be sold as well.

–Suze Orman, The Money Class, pg. 274
Tom Reese, COO
Tom is the Co-Founder and COO of StockNews.com. He's spent the last 20 years as a web developer, and the past nearly 10 years as a finance writer and analyst.
In 2008, Tom co-founded Dividend.com with Paul Rubillo. He served as the site's Editor-in-Chief for four years, and then after the company's acquisition by Mitre Media, Tom served as Mitre's Director of Product & Marketing for three years. Tom also authored the Dividend Advisor newsletter from its inception in April 2014 through March 2015.
You can find Tom's work all over the financial web, in the form of hard-hitting articles as well as industry-leading tools, pages, and much more.