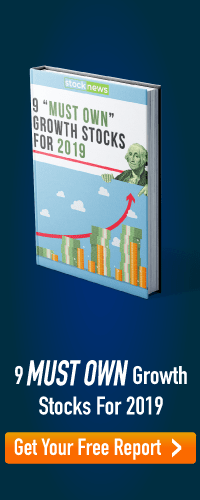 Well, here we are, two days out from the Fed rate hike.  As 
Grumpy Cat
 would say: Worst Apocalypse Ever, We're Still Here.
Of course, opinions are flying left and right about whether
the rate hik
e was the right thing to do.  Some are saying that we're 
now on the recession path
, others are saying it was the 
right thing to do
. Here at the
Gold Enthusiast,
we've made our position pretty clear: The Fed got started raising rates too late, and playing catch-up in a highly-priced market is a real high-wire act.
But at least rates are back in a normal range, so in our opinion,
the Fed
should now stop and watch what happens. If the economy really is fundamentally OK, we should see the normal indicators recovering or continuing up, depending on which one you're talking about.  The stock market would figure it out after a month or two, and we'd see stock prices head back up.  After all, if more people are employed, then roughly the same amount of retirement money would be funneling into index funds and such, which forces fund managers to buy, which drives prices up.  Then investors see institutional money flowing in, they get confident, and they jump aboard, and up we'd go.
The downside view is geared more toward things like deficit repayment costs and dropping bond prices in a high-interest rate environment.  Those things take a bit longer to manifest, but worriers have already started worrying about them. It's when the general public buys in that markets head down.
And Jim Cramer — he's a force all by himself.  We love his no-nonsense decision making, and admit that he's fun to watch. Cramer gave his opinion on gold yesterday, with some saying he recommended buying gold.  Watching the segment we're not so sure that's really what he meant so we'll let you 
watch what he said
 and let you decide for yourself.
Happy Friday, you survived another rate hike.
Signed,
The Gold Enthusiast
DISCLAIMER: No specific securities were mentioned in this article.  The author is long NUGT and JNUG, in small position sizes that would not affect the market. The author may trade these positions in the next 72 hours.
The Greatest Trading Book
Ever Written
I have been working very hard to introduce you to the greatest trading book ever written. At my trading firm, the very first thing that any new trader had to do was read this book. They wouldn't be allowed in my office if this book was not read. Now, I've taken this book and built an entire trading system around it. For anyone that has any interest in trading, this is a must-read. It's about success, failure and then success again. This book is being offered today, Get Your Copy Now
---
About the Author: Mike Hammer

For 30-plus years, Mike Hammer has been an ardent follower, and often-times trader, of gold and silver. With his own money, he began trading in '86 and has seen the market at its highest highs and lowest lows, which includes the Black Monday Crash in '87, the Crash of '08, and the Flash Crash of 2010. Throughout all of this, he's been on the great side of winning, and sometimes, the hard side of losing. For the past eight years, he's mentored others about the fine art of trading stocks and ETFs at the Adam Mesh Trading Group More...
9 "Must Own" Growth Stocks For 2019
Get Free Updates
Join thousands of investors who get the latest news, insights and top rated picks from StockNews.com!
Top Stories on StockNews.com
---