Aurora Never Stops 
Aurora Cannabis is one of the fastest growing companies in the cannabis sector and they never seem to let me down when it comes to expansion or innovation. The company is on track to be producing 625,000 kgs of cannabis by mid next year and they also have been focusing a lot on international expansion. The company currently has a presence in 24 countries and holds one of the only licenses in the country of Germany which is expected to be one of the largest international markets outside of North America. There is no denying that Aurora Cannabis is striving to be an industry leader and they are in it for the long haul. There was some exciting news recently and we feel that it's just another feather in Aurora hat.
Aurora Continues to grow
On Monday July 15th Aurora Cannabis gained two additional outdoor cannabis licenses in the provinces of Quebec and British Columbia. Aurora will use these two new sites not only to grow and cultivate cannabis but to research and develop new technology, genetics along with intellectual property that will assist the company in developing sustainable high quality outdoor growing facilities. The company plans to conduct research on growing cannabis outdoors in multiple climates which is why they chose two sites located across Canada.
In British Columbia the outdoor growing facility will be named the Aurora Valley and it consists of 207 acres in westwold, British Columbia. The facility in Quebec is a 21,000 square foot operation at the Aurora Eau in Lachute and it's the first outdoor grow operation for the province of Quebec.
Dr. Jonathan Page, Chief Science Officer at Aurora said in a note "For this season and next, our focus will be on researching cultivation methods and evaluating genetics in order to produce high THC and CBD cannabis in outdoor-grown plants, with the ultimate goal of extracting these components. The unique climate of each site also presents a great opportunity to determine which cultivars will perform best in different outdoor environments."
Aurora Continues to Dominate
It seems that Aurora Cannabis always has something in the pipeline and is always surprising investors with new and exciting news and updates on the company. One thing that I especially like about Aurora Cannabis is the fact that they focus on what matters. The company has from day one accepted the fact that there is going to be competition in the marketplace, therefore, they have never neglected international expansion. Aurora also puts a lot of emphasis on research and development and the news today is a perfect example of how such a large company is building the foundation for not only a sustainable business in the future but a business that is going to be miles ahead of their competitors. Share dilution will always be one of the big downsides for Aurora Cannabis unless they secure a large investment partner to help raise additional capital but personally I think that Aurora has come a long way. I like a company that provides constant news and updates and as an investor, I am pleased with the company providing as much transparency as they do. Time will tell for Aurora Cannabis but I am confident that they are building an organization that is here to stay, and I will be looking at the pullback as just another opportunity to add to my position.
(Disclosure: We are Long Aurora Cannabis)
_________________________________________________________________________________
About the Author 
Aaron Missere is the CEO and founder of financial media company Departures Capital Inc.  He is an avid and experienced investor, with a primary focus on the cannabis industry.  In addition to being a featured contributor to StockNews.com and ETFDailyNews.com, he is an author for SmarterAnalyst.com.  Aaron also currently hosts a weekly show on YouTube that recaps and explains the movement in the stock market, with a heavy emphasis on marijuana stocks. 
---
ACB shares fell $0.04 (-0.56%) in after-hours trading Tuesday. Year-to-date, ACB has gained 44.35%, versus a 21.04% rise in the benchmark S&P 500 index during the same period.
---
This article is brought to you courtesy of StockNews.
About the Author: Aaron Missere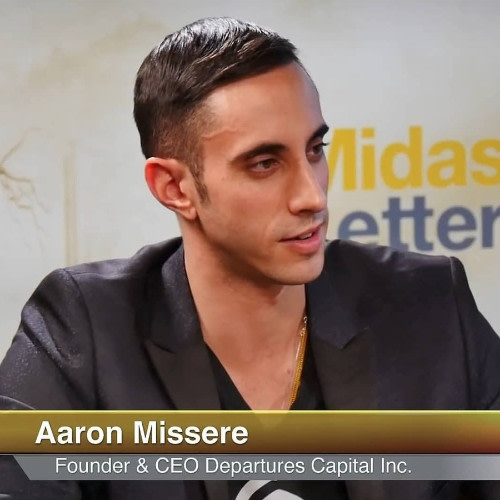 Aaron is an experienced investor who is also the CEO of Departures Capital. His primary focus is on the cannabis industry. He also hosts a weekly show on YouTube about marijuana stocks. Learn more about Aaron's background, along with links to his most recent articles. More...
More Resources for the Stocks in this Article