There are so many different niches when it comes to investing in the cannabis sector, more so than just companies that grow and manufacture cannabis and cannabis-related products. The amount of industries that have opened up and are set to benefit from the cannabis boom is quite astonishing. From security to branding, technology, and extraction, logistics and biotechnology the list goes on.
One sector that is extremely important, yet most people overlook is the real estate sector. There are only a few companies that are focusing on real estate in the cannabis sector and the one company that comes to mind is Innovative Industrial Properties Incorporated (NYSE:IIPR). This company focuses on acquisition, ownership, and management of specialized industrial properties that are leased to state-licensed operators for their regulated medical-use cannabis facilities. The Company intends to acquire its properties through sale-leaseback transactions and third-party purchases. The company focuses on leasing its properties on a triple-net lease basis, where the tenant is responsible for all aspects of and costs related to the property and its operation during the lease term, including maintenance, taxes, and insurance. The Company intends to conduct business in an umbrella partnership real estate investment trust (UPREIT), the structure through its operating partnership. The Company's real estate investments will consist of primary properties suitable for the cultivation and production of medical-use cannabis.
I think this is an immensely profitable niche as the cannabis sector matures and becomes legal across more and more states. Innovative Industrial Properties has become one of the most successful companies strictly focused on real estate investments within the cannabis sector.
The fact that cannabis is not federally legal across the United States offers a lot more upside in the real estate sector when it comes to IIPR. In the future when more and more states warm up to legalization Innovative Industrial Properties, Inc. (IIPR - Get Rating) is going to be ready to continue their acquisition spree and further cement themselves as an industry leader in the cannabis real estate investing space.
The company currently has 21 properties in 11 states across the united states with over 1.5 million square feet of rentable space. Currently, all of their properties are 100% leased out with an average lease length of about 15 years. These are some pretty impressive stats when it comes to a company in such a new industry with tons of potential to grow from here.
Taking a look at their stock we can see that it's been on a tremendous run since 2017. The stock is up more than 500% over the last two years and looks like the rally has no end in sight. The company currently has a 1.29 Billion USD market cap and is well on its way to hit a billion in the near future if they can sustain this rate of growth. On top of that, the company also pays a 1.81% dividend and looks to continue to grow that yield as it becomes more profitable.
This is one company to keep on the top of your watchlist if you are looking for exposure to the real estate aspect of investing in cannabis while also collecting a dividend. Will the run for Innovative Industrial Properties, Inc. (IIPR - Get Rating) continue?  We will find out as the cannabis sector matures.
Written by Aaron Missere, Departures Capital
---
Innovative Industrial Properties, Inc. (IIPR - Get Rating) shares fell $7.93 (-5.76%) in after-hours trading Thursday. Year-to-date, Innovative Industrial Properties, Inc. (IIPR - Get Rating) has gained 206.24%, versus a 20.87% rise in the benchmark S&P 500 index during the same period.
---
This article is brought to you courtesy of StockNews.
About the Author: Aaron Missere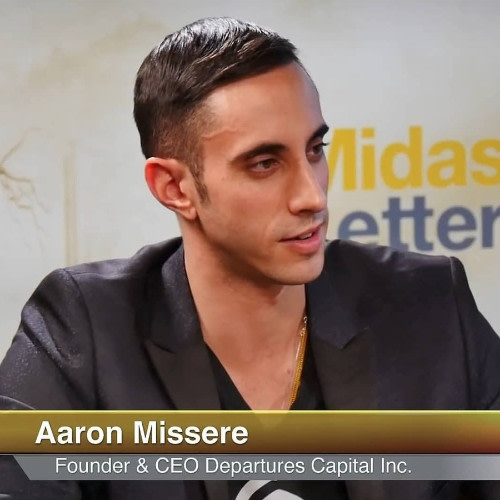 Aaron is an experienced investors who is also the CEO of Departures Capital. His primary focus is on the cannabis industry. He also hosts a weekly show on YouTube about marijuana stocks. Learn more about Aaron's background, along with links to his most recent articles. More...
More Resources for the Stocks in this Article